How Much Does a Defibrillator Cost in the UK and How to Pay for It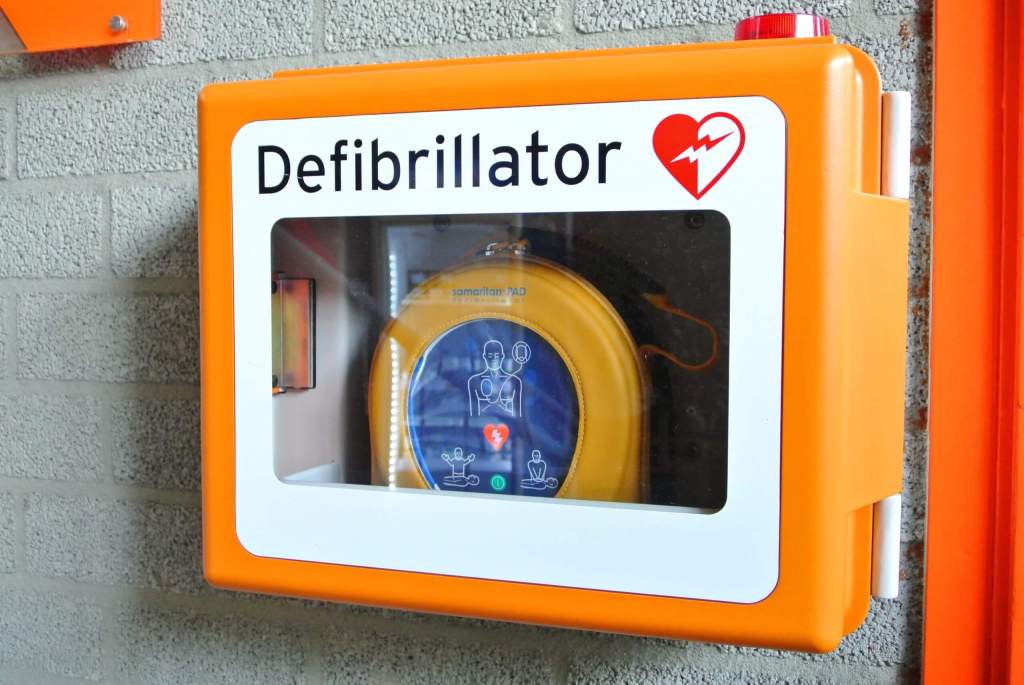 Here's a scary fact: anyone can have a cardiac arrest, at any time. Often there are no obvious risk factors. An estimated 30,000 people a year have one in the UK. And here's another scary fact: for every minute it takes to find a defibrillator and shock a person in cardiac arrest, their chances of survival reduce by 10%.With CPR and defibrillation, chances of survival can increase ten-fold. That means people often ask how much does a defibrillator cost in the UK, to see if they can afford one to help a medical emergency. The answer is thousands, which means many people turn to crowdfunding to cover the cost.
Ways to cover the cost of a defibrillator
A cardiac arrest is when the heart stops beating, and is no longer pumping blood around their body. It is different from a heart attack when the supply of blood to part of the heart stops.

You've probably seen hospital dramas when someone 'codes' and is brought back to life by a doctor shocking them while shouting 'clear'.

This is a process that can be recreated out of hospital with by laypeople with defibrillator – and it can save lives.

Defibrillators are well designed, and will tell you what to do when using them. That means they only instruct people to deliver an electric shock if it is needed. Defibrillators can save lives – which it is why common for shops,  workplaces, councils, community groups, schools and villages to fundraise for a defibrillator for the community.
How much does a defibrillator cost?
Princes range from £695.00 to £16,794.00, so you might need some help fundraising to cover the cost of a defibrillator.
Public grants
While there is no government support to buy defibrillators, public money from the National Lottery Fund has been used to fund 2,300 automated external defibrillators (AEDs). You can apply for a grant from the National Lottery to fund such a scheme, but they are unlikely to fund things on a one-off. The previous project bought 2,300 and was granted 6 million in funding. 
Organisations that help
You can apply online for a grant from the British Heart Foundation to have a public access defibrillator in your area. There are, however, strict eligibility criteria.

The defibrillator needs to be available to the public 24 hours a day, seven days a week. There also needs to be a clear reason why a person would need a thing, for example because it is in a place where a lot of people visit. Private businesses don't make the cut, and the BHF will not provide funding to the police, military, school, colleges or GP surgeries.
Fundraising for a defibrillator
If a grant from the British Heart Foundation or National Lottery won't work for you, why not consider personal crowdfunding? As well as the usual buckets and sponsorship forms, fundraising online could also be an option.
 Be persuasive in your fundraiser, remember that if a sudden cardiac arrest happens – and it can happen to anyone – if CPR is performed and a defibrillator provided within 3-5 minutes survival chances can increase from 6% to 74%.
West Ham fan group Hammers Chat started a GoFundMe for a defibrillator after a fan suffered a heart attack at a pre-match event, raising £2,500. As did Janet, who works in B&Q and survived a heart attack, after she witnessed a man having another heart attack in store. "After having a heart attack myself in the store and having witnessed this last event and seeing how many customers come through our doors, I feel very strongly about getting a defibrillator in our store for any future incidents that may occur," she said. "So I am asking all of you good people, wherever you are, to donate anything you can to help me achieve this."
Get help today
If you'd like to organise to cover the cost of a defibrillator for your school, work, community, local shopping centre, or any other reason consider GoFundMe.

Our team of expert customer support agents are on hand to offer 24/7 advice, and there are a wealth of fundraising tips at your disposal.