How to Pay for the Cost of a Wheelchair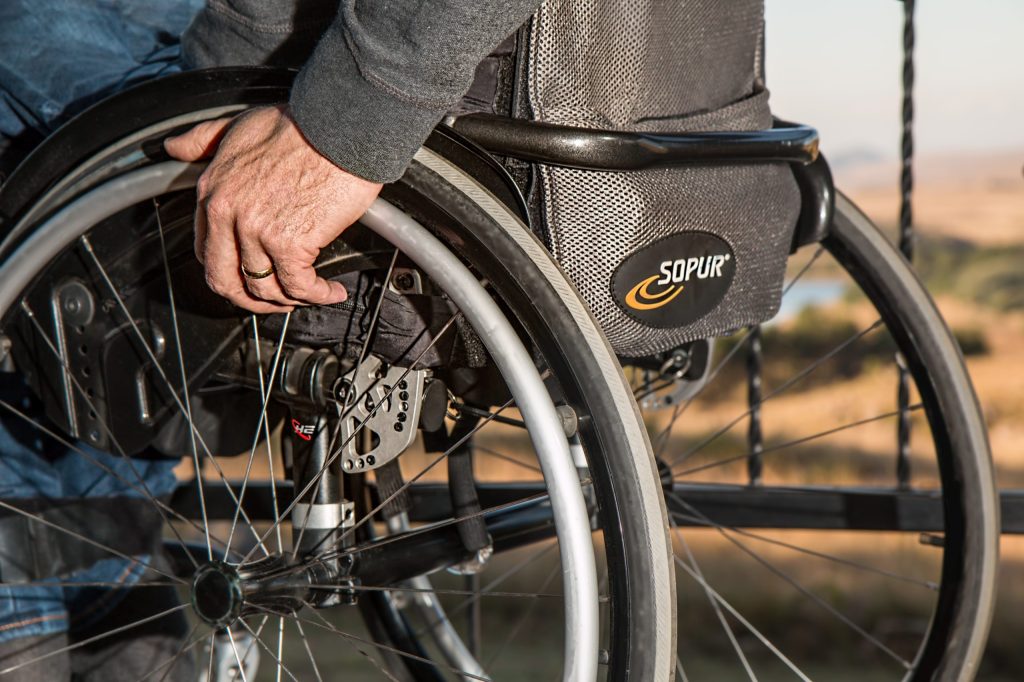 Being disabled in the UK can be expensive. Although there is a wide range of equipment available to improve everyday life, this equipment often comes at a price that is over budget for the average person.
When it comes to wheelchairs this is the case. There are currently around 1.2 million wheelchair users in the UK. Two thirds of them are regular users. The average cost of a wheelchair comes in at around £150, with this price quickly escalating to up to £1000 if the person requires any additional adjustments to the chair to suit their needs. That's a lot of money.
The good news is that there is a way for people to get access to the wheelchair funding they need, if they are prepared to think outside the box and try their hand at wheelchair fundraising by crowdfunding online.
Help from government resources
In the UK, we are lucky to have the National Healthcare System, which offers support to people who may not be able to meet the cost of funding for a wheelchair.
If you have a disability and need a wheelchair you can apply for one under the NHS. Wheelchair users can do this by asking their GP for a wheelchair assessment to determine what type of chair they need.

Under the NHS you can go about getting a wheelchair one of two ways, by either buying or borrowing one.

If you need a wheelchair for a short amount of time, for example after an operation, it can be possible to borrow a wheelchair from the NHS. However, if you require your chair for a longer period, or for life, you will need to buy one.

If you have a disability and live in the UK, you are entitled to a government benefit called Personal Independence Allowance (PIP) which can range from

£23.20 to £148.85 a week

if you're aged 16 or over and have not reached

State Pension age

.

If you are under 16 and living with a disability you can apply for the Disability Living Allowance. This allowance

may help with the extra costs of looking after a child who is under 16 and has difficulties walking or needs much more looking after than a child of the same age who does not have a disability.
The government also offers the Armed Forces independence allowance and the War Pensioners Mobility for army veterans who may need a wheelchair.
Organisations that provide assistance
For those who may struggle to meet the cost of a wheelchair, there is the option of opting into the Motability Scheme. The mobility scheme allows people to exchange disability benefits to pay for a wheelchair and allows funding for wheelchair accessible vehicles.
You can use the Motability Scheme if you get:
Higher Rate Mobility Component of the Disability Living Allowance

Enhanced Rate Mobility Component of PIP

Armed Forces Independence Payment

or the War Pensioners' Mobility Supplement
However, depending on which type of wheelchair the individual needs, the mobility scheme may not cover all the costs.
Charities that can help with funding a wheelchair
There are a number of organisations who offer help for people in need of a wheelchair, one of which is the charity Motability.
Motability is one of the organisations behind the motability scheme, but also offers financial help to those who may need a more advanced wheelchair. The charity offers grants for people who would otherwise be unable to meet the cost of a wheelchair.
The walkabout foundation also provide different types of wheelchairs to suit individual needs.
Depending on your age and needs, there are various charities across the UK designed to help people get access to the equipment they need.
Fundraising for a wheelchair
When it comes to fundraising it can be difficult to know where to start, fortunately there are many ways including crowdfunding to raise wheelchair funds.
Throw a fundraiser
Throwing a fundraiser can be fun and give you a chance to come together with your family and friends whilst also raising money for a wheelchair.
There are so many different types of fundraising events to choose from. Try a pub quiz, a school raffle or even a sponsored silence, there is no limit to what you can do.
You could even ask a local business to sponsor you in exchange for promotion to drum up some extra cash.
Get in touch with a charity
As stated above, there are many charities who offer support to people in need of a wheelchair. Why not write them a letter explaining your situation and see what help they can offer you. Alternatively, give them a call and ask them about how they can support you.
Crowdfunding
Crowdfunding is an excellent way to cover the cost of a wheelchair. It gives you the opportunity to tell your story and let people know why you need their help. GoFundMe offers a quick and easy way to raise funds.
William is a 14-year-old with cerebral palsy. He is also a talented wheelchair basketball player. William is currently crowdfunding on GoFundMe for a new wheelchair that will help him maximise his performance on the court. So far he has raised over £2000 in donations.
Crowdfunding doesn't just have to be about wheelchairs. It can also be a platform to raise funds for the other costs that come when using a wheelchair in everyday lives, for example wheelchair accessible vehicles or wheelchair accessible living spaces.
Mairead and Aoibheann are sisters from Ireland. Without much warning both sisters were diagnosed with a rare genetic disorder which left them unable to walk and reliant on a wheelchair. Thanks to generous donations from the public to their GoFundMe campaign they were able to adapt their home to make it wheelchair accessible and allow them to live an independent life.
Start fundraising for a wheelchair today
So, what are you waiting for? Take matters into your own hands and start a GoFundMe today.
Creating a campaign couldn't be easier, with the click of a button you can share your story on your social media platforms and let your friends and family know how they can support you.
GoFundMe has no hidden fees which means you can make the most of every donation you recieve.
Our experts are on hand to offer 24-hour help and advice and you can use our mobile app to check in on your fundraising progress on the move.