Everything You Need to Know About the 4x4x48 Challenge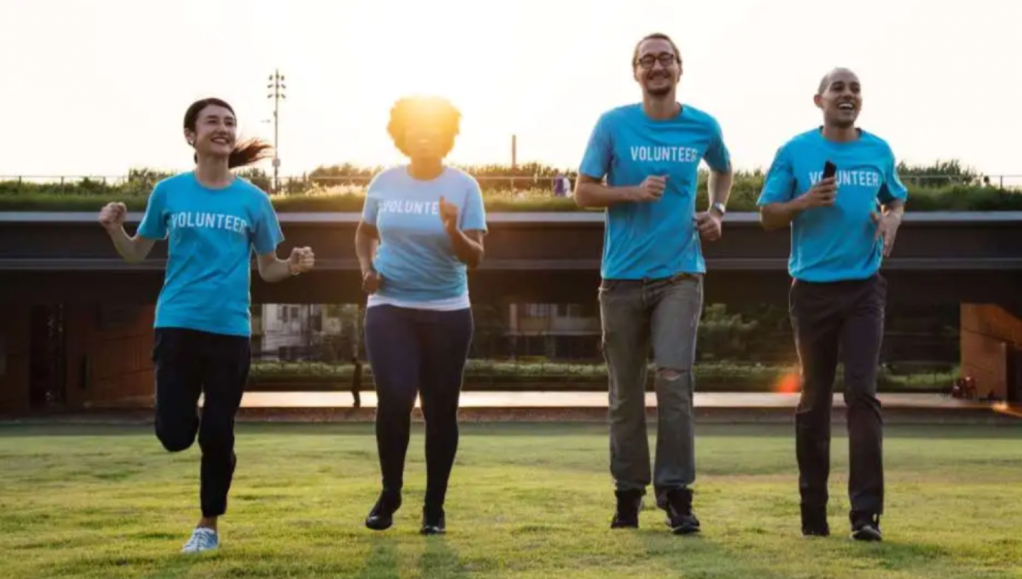 The 4x4x48 challenge is storming the internet – but what is it? It's a running (or walking) challenge that doesn't just put your physical fitness to the test, but your psychological strength as well. But don't let that intimidate you – the way it's designed means that no matter if you're an ultramarathon runner or just want to test yourself with something a bit different, you can. And it's a brilliant way to raise money for a good cause.
The 4x4x48 challenge is a simple concept that was pioneered by ultramarathon runner David Goggins. Depending on your level of ability, you either walk or run 4 miles every four hours for 48 hours – which then totals 48 miles. It's challenging not just because of the distance but the mental strength it takes to complete without getting a proper rest.
Yes, you're not running for the entire 48 miles but you're not sleeping either! It's a brilliant challenge and it means you can take it at your own pace. It's simple to follow so you can complete it on your own, but it's also very conducive to a fundraising activity in a team to keep each other going and offer a bit of moral support. The challenge takes place at 8pm on Friday 4th March 2023 this year.
How to get through 4x4x48
The 4x4x48 challenge is a gruelling physical endurance test for anyone who decides to attempt it, but the best part is that it is virtual and non competitive. This means that you can complete the challenge at your own pace.
David Goggins himself advises non runners to modify the challenge to suit their ability. In an Instagram post he encouraged non runners to modify their challenge by doing something else like walking or jogging for 45-60 minutes of each four hour leg.
If you do decide to take on the full challenge, you will be covering a huge distance, so many people do some form of training before the actual event.
Here are some tips for how to get through the challenge on the day.
Create a virtual race playlist
Music is a great motivator, so selecting some of your favourite songs to listen to during your virtual race might be the difference between pushing you forward at a challenging point and losing momentum. Create a special motivational playlist for your 4x4x48 challenge to get inspired.
Make it fun
While a virtual challenge may not have the supportive crowds, sound systems and water stations that characterise a typical race, it doesn't mean you should shirk on pomp and ceremony. Undertaking your 4x4x48 challenge in fancy dress, creating a theme or erecting a 'finish-line' ribbon can all add to the sense of occasion. Share photos with other participants or arrange a celebratory Zoom chat to toast your achievements. Awarding prizes for the best outfit or best time is another way to generate some healthy competition.
Stay hydrated
It's vital you stay hydrated during your challenge. Ensure you factor in water breaks to keep your body operating at peak performance – and don't forget to stretch after completing to help your body recover.
How to fundraise for 4x4x48
The challenge was originally created to encourage people to raise funds for charity. Goggins encouraged participants to pick a charity or a cause that was close to their hearts and start fundraising. There are many ways to successfully raise money.
Find the right cause for you
If you're not sure about which charity or cause you want to support, start with some general interests, such as helping animals, children, or communities in need. The number of causes out there is almost endless and organisations of all sizes may need your help.
Let people know that you are fundraising
Once you have decided on your charity the best way to raise funds is to let as many people as possible know about it. What better way to do this then to post on your social media networks. Use Twitter, Instagram, Facebook and Whatsapp to reach out to your friends and family and ask for their support.
Once people know that you are fundraising they are going to need somewhere to donate to. Launching a gofundme online is a great way to collect donations. You can create a fundraiser in a matter of minutes after signing up.
Here are some key tips to remember when crowdfunding online:
Remember to personalise your campaign
Once you have signed up you can personalise your fundraiser by adding a picture and a description about your fundraiser explaining who or what it is for. This gives you a good opportunity to make it fun.
Set a goal
Setting a fundraiser goal is a good way of giving people something to aim for. If you haven't decided yet, set a rough goal, you can always adjust it later.
How to get your money to your charity
You can select your chosen charity from a drop down menu when you set up your campaign. Once you have selected a charity all the money raised including 100 per cent of gift aid will automatically be sent to that charity as part of your charity collections . It is a good idea to say in your description why you have chosen to raise funds for your chosen charity and what it means to you, either as an individual or a company.
Start your 4x4x48 fundraiser today
So what are you waiting for? Why not start your 4x4x48 crowdfunder on GoFundMe today?
It couldn't be easier to set up a fundraiser, share the link on your social media platforms and start racking up donations from supporters.
Unlike other fundraising platforms, there are no hidden fees on Gift Aid with GoFundMe.
Our experts are on hand to offer 24-hour help and advice and you can use our mobile app to check in on your fundraising progress on the move.