Emerald Sketch for Charleston
$8,300
of $15,000 goal
Raised by
21
people in 42 months
WELCOME TO THE LATEST EMERALD SKETCH QUEST:


The latest news update from a successful Emerald Sketch initiative in Charleston, South Carolina late August, 2015:  
http://counton2.com/2015/08/29/hearts-mend-hearts-healing-workshop/
Speaking on funding patterns:
Kelvin Ramirez, Ph.D, ATR-BC, LCAT
Assistant Professor
Lesley University, Cambridge MA
June 17, 2015 Charleston, South Carolina was traumatized by the Shooting Massacre at Emanuel AME Church.  Suddenly ravaged far to similar to the Sandy Hook Elementary Tragedy December 14, 2012.  How is Crisis Response happening?
Join Us in reaching Charleston people in need, while bridging social change.   The Emerald Sketch for Charleston movement promotes to provide mental health support now. Licensed professionals helping people directly affected this month and throughout the Summer.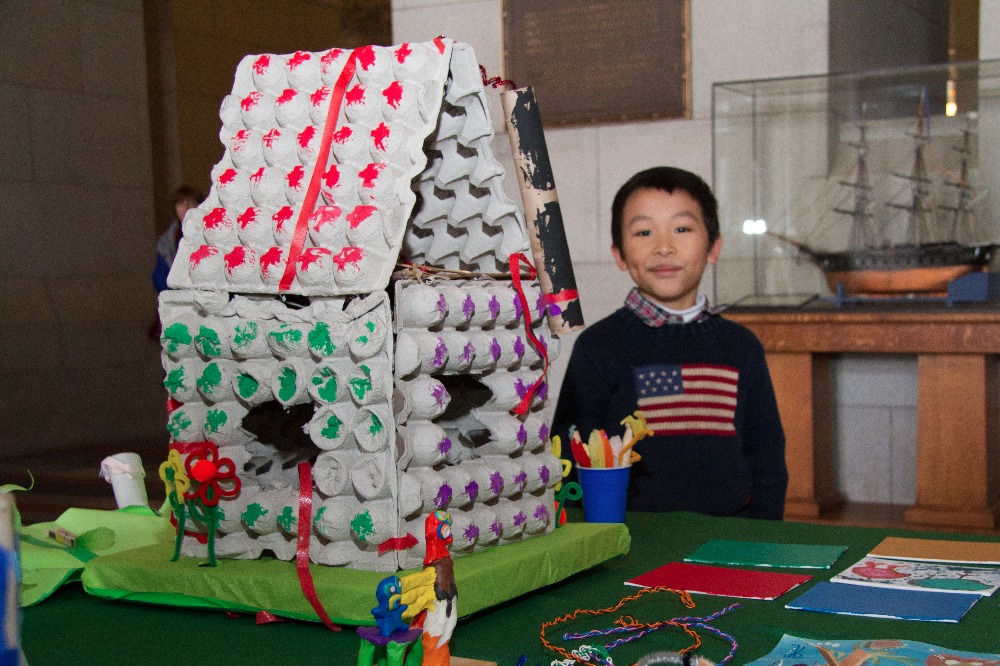 Here is an Emerald Sketch Young Artist displaying his Safe Place created with family members during an Emerald Sketch outreach recovery workshop facilitated by art therapists. All Capitol exhibit Photos courtesy of Sam Bidleman.
What is the reason we need art therapists on site after an awful community massacre?
  Once individuals are traumatized from the horror, the creative process may become a dangerous experience in need of therapuetic support.  When Creative Community Projects are facilitated or supported by a Master's level trained professional Art therapist there is greater potential for building post traumatic stress growth for each individual.  The creative process taps into preverbal processes which often times need greater care in the aftermath of devastating tragedies.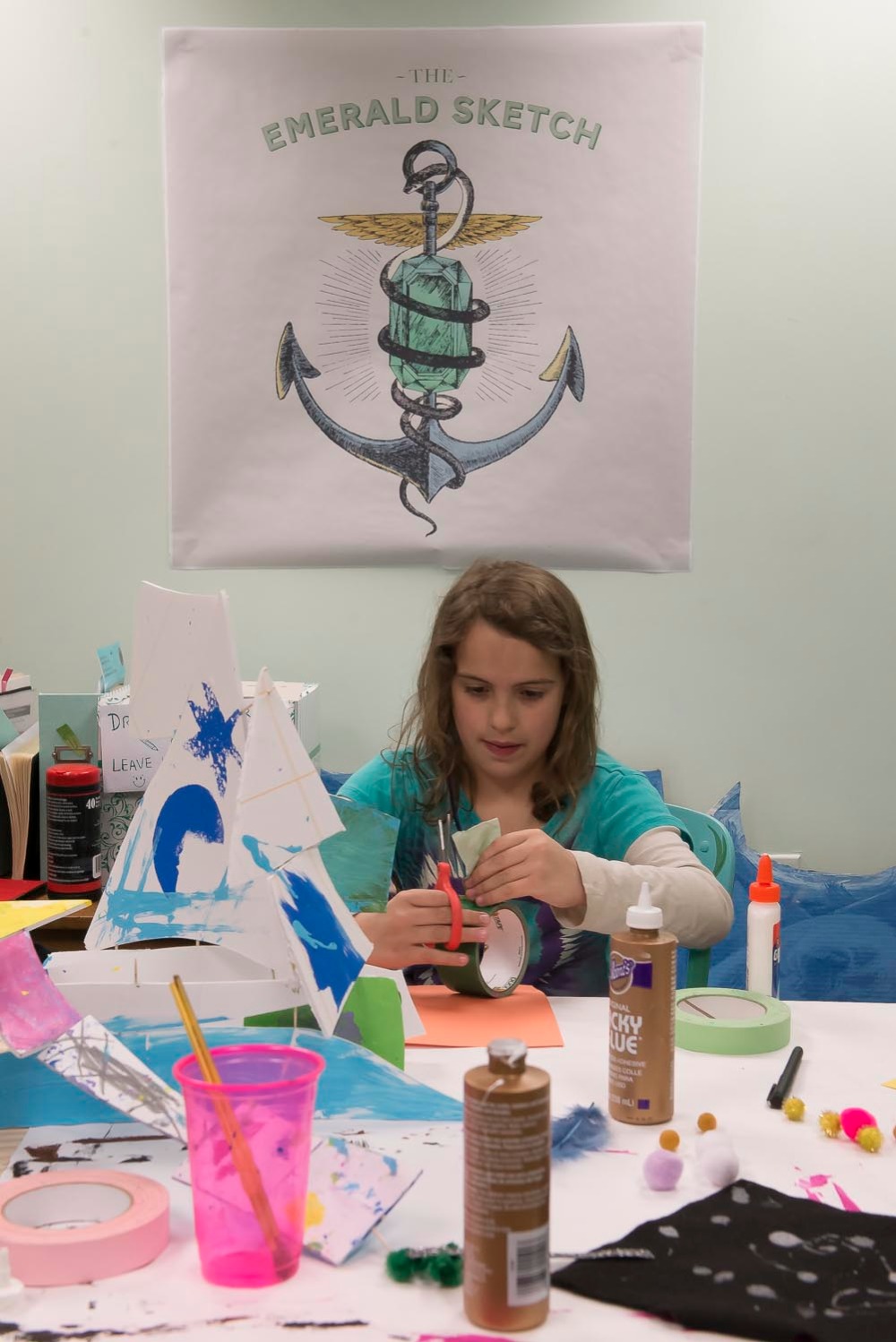 Emerald Sketch Young Artist in her Creative Process. Photo courtesy of Nick Wood.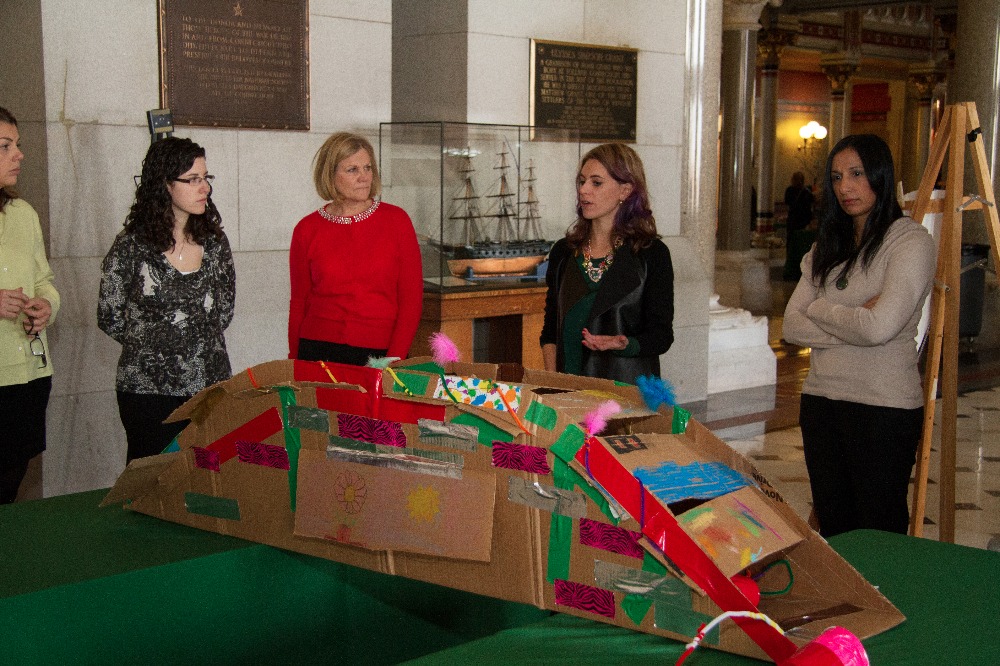 Art therapist's and a music therapist working with the Emerald Sketch at the State Capitol "Safe Places" Exhibit December 14, 2013.  This Healing Exhibit was designed to rebuild uplifting thought processes and restore individual senses of safety throughout the first year, while providing a healthy option to the families affected by the Sandy Hook Massacre as an educational activity upon the one year anniversary.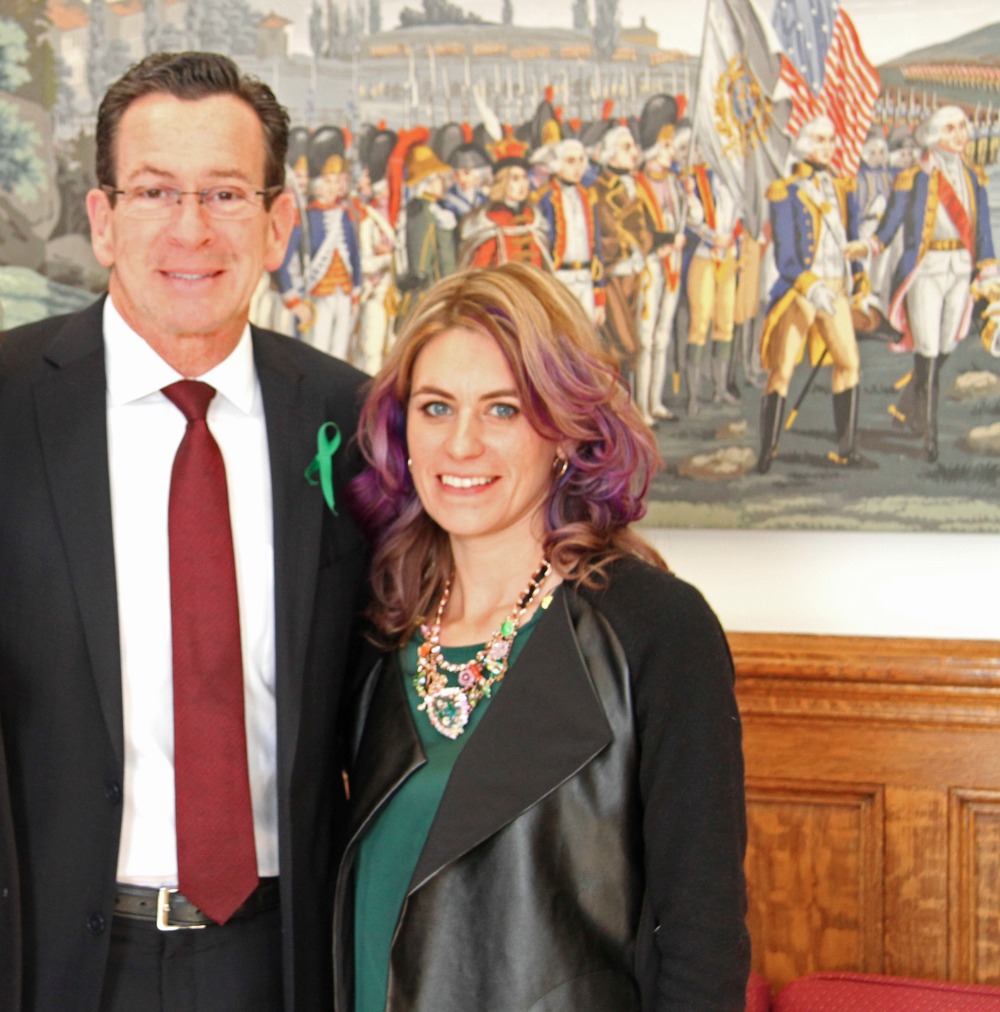 Connecticut State Gov. Dannel Malloy with Emerald Sketch Founder Nicole P. Willcox ATR-BC, LPC, LCAT
National Coverage: Emerald Sketch "Safe Places" Exhibit
 Watch  the Second Video Clip "Visibly Emotional Governor..."  
Why is a Pennsylvania born, New Yorker asking for your help to support Charleston, South Carolina?
 Most people once traumatized  are unable to ask for help, let alone funding, and the clinicians of Charleston are volunteering their time. Through experience Nicole P. Willcox ATR-BC, LPC sees the clear need in America for quality mental health response after a traumatizing shooting, plus has the moibile Creative Arts Therapy network to implement services.
The Emerald Sketch
is an Art therapy trauma response organization created immediately following the Sandy Hook Massacre in Newtown, Connecticut December 14, 2012.  
Art therapist's and clinicains in the Charleston, South Carolina community currently organize conference reviews with Ms. Willcox.  Through the enduring experience of beginning and sustaining art therapy programming for several dozen families whose children attended Sandy Hook Elementary and providing meaningful Community outreach for hundreds of community members of all ages, the Emerald Sketch Founder is empowered to share and implement the effectiveness gained.
She is in direct communication with a team of practitioners and artists establishing the organization "Charleston Heals Through Art" created in direct support for the Charleston community devastated by the horrifying Emanuel AME Church Massacre June 17, 2015. 
This terrible Charleston tragedy resulted in the death of great leaders and healers.  The mission of the Emerald Sketch aiding support for the Charleston community is to provide direct art therapy services now.  As funding allows, 
$50
Contributions: Each Provide a Free Art therapy & Trauma Assessment Session to Charleston Community members Requesting a Need for Mental health support
Also funds art therapy open studios
$100
Contributions: Allows one hour of Clinical Supervision and Self Care Support for Charleston Clinical Teams.  Needed at least once weekly.
$1000
Contributions: Facilitates a Free Full Day Clinical training for Charleston based Art therapy responders qualified and able to work now.
Funding will go directly toward
 mobilizing Art therapy outreach to assess the need for art therapy and trauma services, to teach Charleston community members how Art therapy Heals the wounds of trauma and loss, while connecting them to local art therapist's prepared to provide therapy.
One important element learned through the devastation of providing immediate trauma therapy service in Newtown, Connecticut is that it takes many months before large organizations have established funding sources for local clinicians.  Your donation to the Emerald Sketch will help initiate High quality Art therapy to Charleston community members in need of therapautic support this month and throughout this Summer.
You may donate now online
,
or for
tax exempt contributions greater than $1000.00 please mail checks
 with your name and address payable to our fiscal intermediary:
Artist Organized Art, Inc. 
90 Linseed Road
West Hatfield, MA 01088
In lower left corner of Check you may note,
For: Emerald Sketch, LLC Beneficiary
and/or send with a cover letter noting the donation is for Emerald Sketch for Charleston Project.
1-888-255-0997 President: Joshua Selman
www.artistorganizedart.org
Each contribution helps!  Thank you for supporting the Emerald Sketch for Charleston.
Emerald Sketch
Porter Art therapy
+ Read More
Be the first to leave a comment on this campaign.