Ella's Wisdom is needed further
$3,250
of $5,000 goal
Raised by
20
people in 32 months
G'day mate! Thank you very much for stopping by to view our page!
We'll keep this short: Our mission and desire is to revamp the food habits of Australians, by filling their freezers with easy-to-cook, real food, available nationwide. In particular, we are passionate about helping mums who face the challenge of growing the next generation of healthy and strong Australians.
We are the co-founders of the first Paleo and Vegan delicatessen: Ella's Wisdom. We are Ella and Al, a fiery duo, passionate about great tasting food and fantastic health. We set out on a journey to recreate Australia's favourite comfort foods, with a revolutionary twist: they are healthy and they are affordable.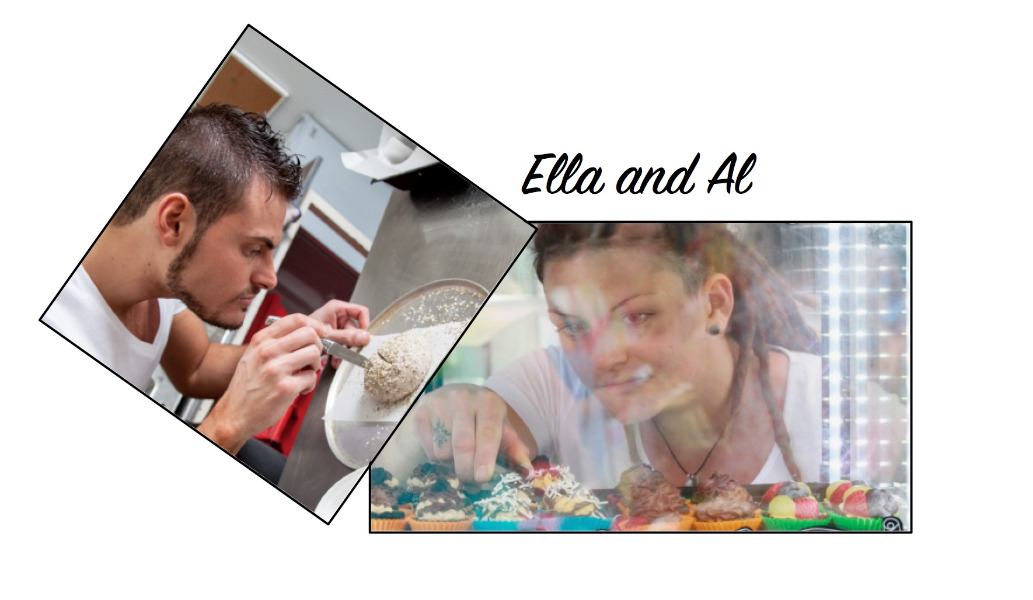 Let's get to know each other a bit better:
Many people now know Ella as a very talented, creative and passionate lady chef but to understand how our revolutionary brand came to be, we have to head back in time a little.
We both have vast experience working in the hospitality industry, possessing a passion for good food, creative drinks, and outstanding customer service. But classic fine dining usually doesn't go hand in hand with health food. After years spent working around the globe and developing many different cooking styles and flavours, we moved to Sydney – where we began our journey into real food, attempting to nourish our bodies with the best fuel available.
But the food choices were limited. A far cry from the satisfaction our taste buds required. Ella began working as a head chef in a café known as Henley's Wholefoods. This was the first of what is now a chain of thriving whole food cafes while Al played an integral role in the opening and establishment of a Clubhouse Bar and Restaurant as the restaurant manager – learning from his mentor Julian Damjano what it takes to manage a business.
Our knowledge and passion for health and fitness was growing, and it became more difficult for Ella to work with somebody else's budget and standards as her own creativity flourished. We founded the world's first Paleo patisserie: Ella's Wisdom. We had no idea where this idea would take us but we felt compelled to give it a try.
          We started out by selling some handmade fine-dining healthy sweets at the local Bondi Junction village market. All we owned was a gazebo, two tables and a fridge – all carried from our apartment in a Coles' trolley. However it didn't matter, as we were following our passion, and we possessed a strong belief that we were at the forefront of a paradigm shift – the point where Western culture regained consciousness and started to seek out real, nutrient dense food. These desserts were awesome, and the feedback we received was fabulous.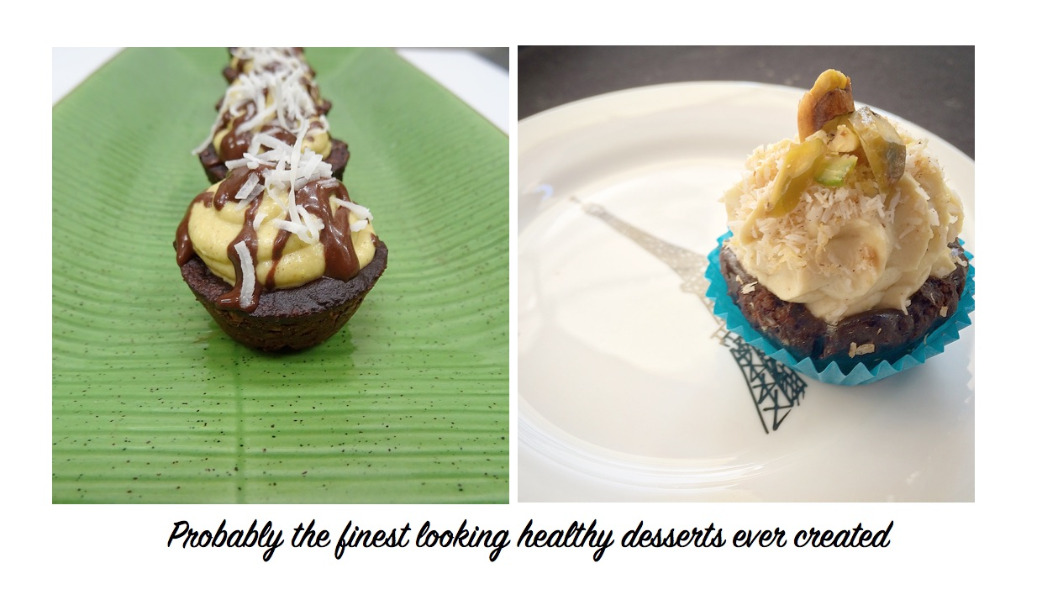 But it wasn't a big enough contribution, as Sydney's health scene is filled with raw/vegan/paleo desserts. Following a meal, they provide a fine alternative to regular desserts. But our customers wanted ready-to-go savoury food. We upgraded our existing products and started to develop new ones as well. After a lot of experimenting, Ella created a custom-made dough for one of our regular customers. It was made just from seeds, because she could not eat nuts or grains.
And it turned out to be good! Very good in fact! Al believed that the dough would have made a killer pizza base. It would be a healthier base than anything on the market, and so it was worth a try – and voila! The first Paleo and Vegan pizza was born – one that everybody could eat. No fake ingredients, no preservatives, no artificial colors, no GMO's, free from gluten, grains, dairy, soy, corn and even eggs. Just nuts and seeds – without sacrificing the great taste.
People started coming to the market to buy two pizzas, or three, or four, and freezing them so that they would be ready to eat at any time. What a great idea right?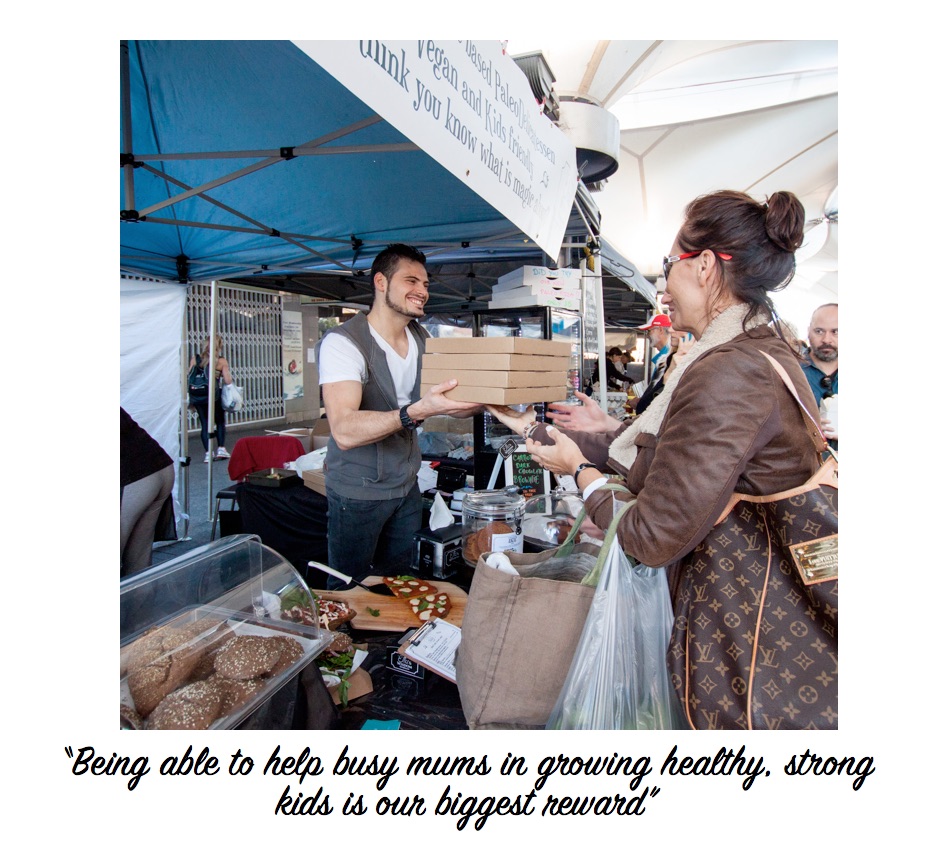 Now, after just 4 months, Ella's Wisdom has got its own commercial kitchen and equipment. Our frozen pizza, paleo bread and granola are stocked and appreciated by customers in more than 30 shops all over Sydney. With your help now we can take things to the next level. We can provide our pizza to the whole of NSW, and also launch three other exciting new products. They are equally delicious and equally revolutionary, and could be released within the next 4 months.
These products are currently being trialled at the market, and feedback has been great. Our designer is already working hard on the branding for them. We have made a big impact already in Sydney (though we continue to provide our products to more and more shops), but we want to expand to the northern beaches and Wollongong area, where there are a whole lot of people waiting for our healthy comfort food to reach them.
For example, after releasing our pizza on the Facebook page of "My Paleo Way", we had requests from more than 300 people within just an hour, asking us to reach them in The Gold Coast, Brisbane, Adelaide, Melbourne, Tasmania, NZ, and even the UK. There is such a great demand for a product of this nature. You can help us to reach all these people!
Here are the four products we currently have on the market:
Our three new products include a revolutionary new pizza flavour (something tvery unique) and two healthy lasagna, both a vegan and a paleo version. Here is a breakdown of the how much it costed us to get our products into shops.
Kitchen expenses (bond, first 5 months of rent before having the product on the market, solicitor, equipment, dry material) : above $25000
Design for packaging: $2500
Packaging production and delivery: $6000
Coolrooms (fridge and freezer): $330 weekly lease
Shrink wrap machine: $2500
Immigration lawyer for our visa: $8000
Simple website: $700
We have spent more than a year honing our craft every single day. There are no days off and it is hard work. For a young couple who cannot access bank credit, we've spent big bucks. And these are just the biggest expenses that we went through; there are countless smaller ones that a small business must accept
There have been tough times, but also satisfaction, and hundreds of people happily eating their comfort foods again, guilt free. Will you be part of this food revolution?
Thank you for taking the time to read this. And even more thanks if you decide to contribute to Ella's Wisdom's vision.
Yours Sincerely,
Ella and Al.
+ Read More
Update 2
Posted by Alessio Frattini
31 months ago
Share
Thanks Lauretta, Adelmo and Angela for your recent support towards a healthier planet, we believe is possible and if somebody got to do that, and it's all of us :)
Stay tuned !!
+ Read More
Update 1
Posted by Alessio Frattini
31 months ago
Share
Thanks guys, you're help is very appreciated, the 3 new frozen meals will be in shops by the end of July, 3 more are on the way..sky is the limit they say, and your support is pushing us to work even harder (if it is possible) Love ya all!!
+ Read More
Read a Previous Update
Be the first to leave a comment on this campaign.