Help Eye of the Dog Art Center
$34,657
of $40,000 goal
Raised by
338
people in 33 months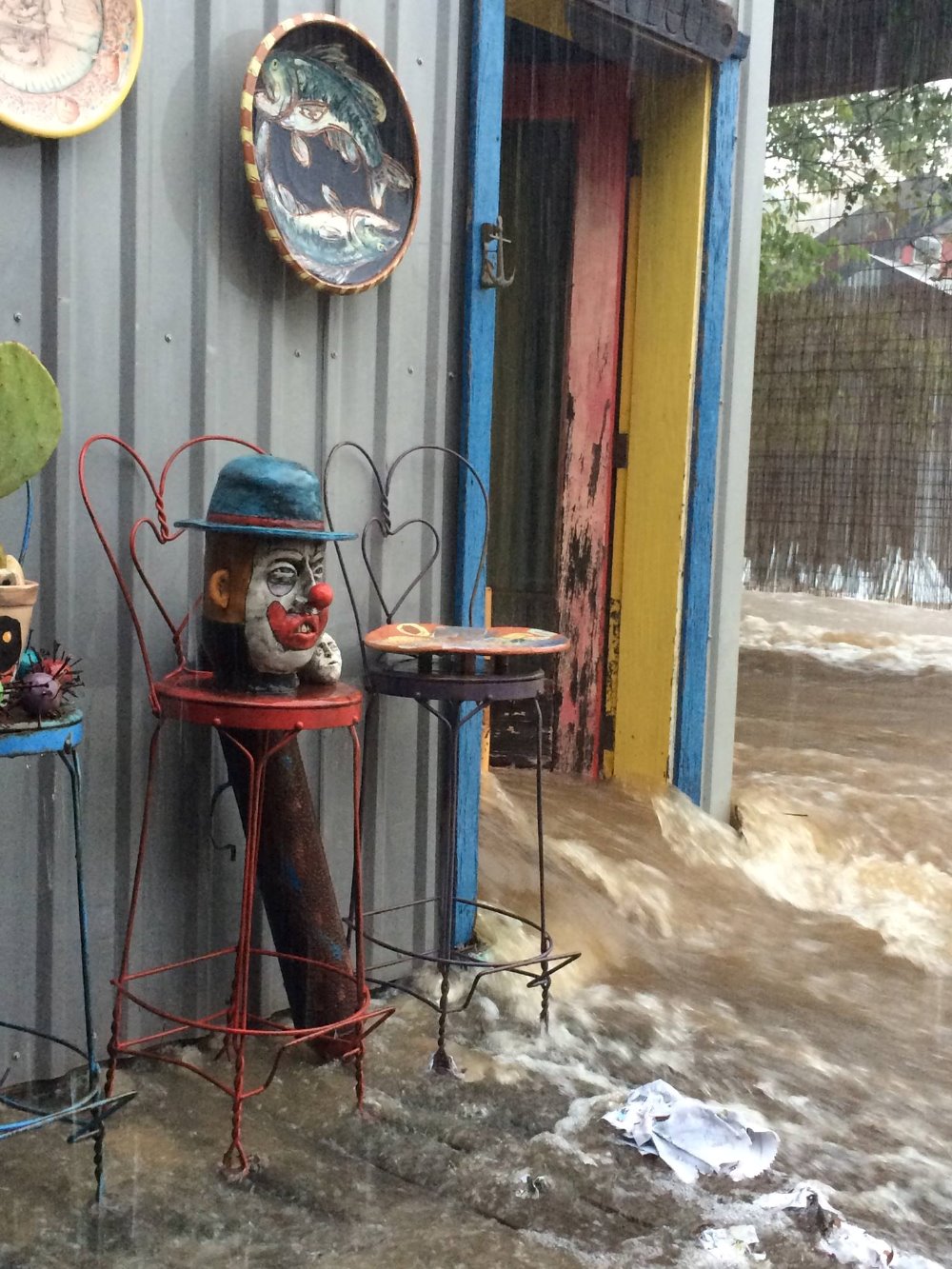 Eye of the Dog Art Center - Recently devasted by flooding in the San Marcos, Texas, Area.  The Art Center houses several studio/workshops, an area for Kilns and firing of ceramic/clay art, storage sheds, a very large main studio, a guest house and convention center (under construction), guest trailers, an outdoor kitchen, and a stage for the occasional band to come and play at events such as the annual Dirt Dauber Festival, the Salsa Festival. 

I would like to reach out and encourage those who might pass on this opportunity to help one of the most noteworthy and socially meaningful groups of people I have ever had the priviledge to know. 

Beverly and Billy Ray Mangham have put the past couple of decades of their life into the building of a dream - a dream that provides a place where art is relished, taught, encouraged...and most importantly, experienced.  One of the recurrent themes of discourse at Eye of the Dog is both Beverly and Billy Ray's belief that there needs to be a place where our younger generation of artists can learn the in's and out's of what life is like being an artist - of how to make it all work and not give up on the dream, not give up on art just because "life" gets in the way. 

They  -  and all the other artists ever present and integral to Eye of the Dog -  are role models for our younger generation (and older ones, for that matter) who desire to be artists.  They comprise a community that has availed itself selflessly for decades to that mission - to provide those who want to learn with the knowledge of how to live and be an artist at the same time... a huge feat. 
So, to help a very special group of people ... Artists... Friends and family who have just experienced a terrible flood, please contribute to get the Art Center back up and running. 
You can also setup a recurrent donation for support of the center each month!!!
+ Read More