Triathlete Fashion School Fund
$1,405
of $17,467 goal
Raised by
10
people in 47 months
Doing a 180 at 40 years of age isn't very easy. After living 18 years in Mexico, working jobs I never really liked and saying to myself "I'll do something I want to do...eventually," I realized that it was now or never. So I tied up loose ends, ditched the copy editing job and applied for fashion school. 
And guess what? I was accepted by the Fashion Institute of Design & Merchandising (the place where "Under the Gunn" with Tim Gunn is filmed)!  
I have to admit, leaving behind the Caribbean beaches and good friends was really tough. But I had to try and make a dream come true. It is definitely not a bag of peanuts but I am 40 and have the energy to make it work. I am a triathlete and since starting in 2008, I've done a lot of sprints, an Olympic, three 70.3s, several 5k swims and a lot of runs. I know what pushing yourself to the limit and hard training are like. And just like in a triathlon, I know I won't lay down until I cross the finish line. Fashion school is going to help me create something for this sport that I love so much so that lots of people like me can train and compete in clothes they love as much as I love the sport.
As you might have figured, fashion school is costly. I applied for federal loans and was able to get about $14,000, which is a lot but still wasn't enough to cover even half of the tuition. I researched private loan options but since I had been living in Mexico for the last 18 years, I have a very limited credit history (i.e. crappy credit). I have searched for a co-signer, which was the other option, with little success. 
Your donation would help me pay for tuition, the classes and make the contacts I need to make a clothing line I feel that we triathletes deserve. Because like you and me, triathletes come in all shapes and sizes and when we are giving it our 100%, we want to at least look good doing it too. 
Here's the extra credit video I sent in with my school application. I feel like this is what clinched the deal for me:
My first racking tag for my first 70.3: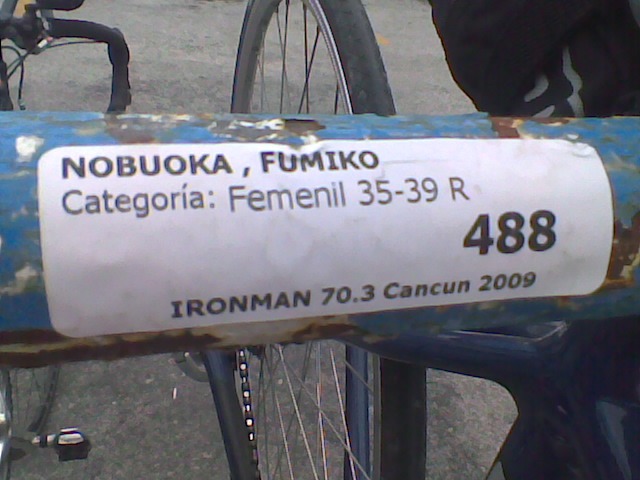 Me at a timetrial, in the gate and about to leave: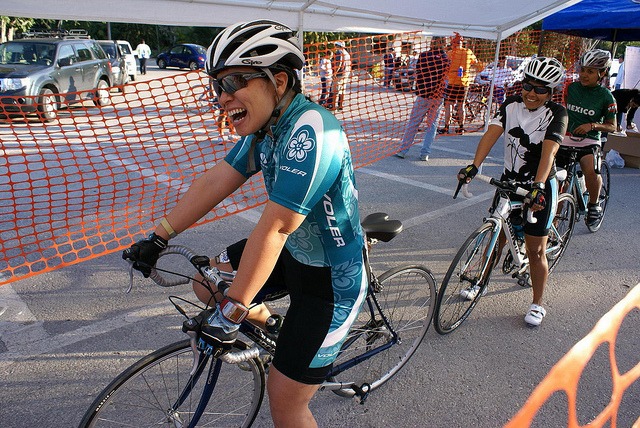 Leaving the water at the ITU Cancun 2012: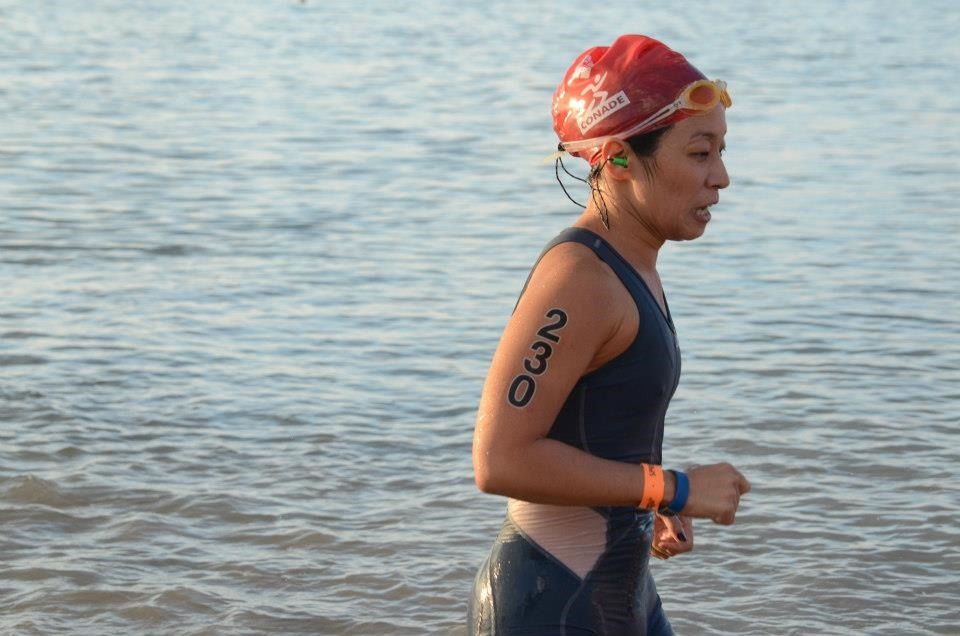 Crying as I finished my first 70.3 Ironman in 2009. Finishing is the best feeling in the world!
+ Read More
Be the first to leave a comment on this campaign.