45
9
Support Dori: Alive to See 35!
$4,627
of $15,000 goal
Raised by
46
people in 3 months
In 2010, at the age of 26,
Dori was diagnosed Stage 3 Breast Cancer
: invasive ductal carcinoma.
In 2014, at the age of 30,
Dori had a seizure and found out she had a 1 inch tumor in the left side of her brain (whom she has named "Lolli"
; she was diagnosed with metastatic disease. Dori's tumor is inoperable. She had gamma-knife surgery (targeted radiation) resulting in the shrinking of her tumor for the time being.
In 2017
Dori's tumor in her brain became active again
and after a 2nd round of gamma-knife she was left with severe, life-altering side effects: the tumor ballooned to 8 time the size it was (it has since shrunk down as a result of steroids); she has radiation necrosis (dead brain pieces) that has caused her to lose the ability to move her right foot and has limited feeling in her right leg; she has limited mobility using a walker and she has lost a tremendous amount of independence. 
Summer 2018: 
Dori was hospitalized with a cortisol level of .8
(normal range is 6-20), her blood pressure had been extremely low, her body was no longer making cortisol, which regulates a wide range of processes in the body)  she is extremely lucky to have survived the months prior to her diagnosis; she will wear a medical alert bracelet and take steroids daily for life.
August 2018:
Dori's right shoulder was diagnosed with avascular necrosis (localized death of bone)
: her right shoulder no longer has a blood supply, so it is dying, collapsing in on itself, currently she is forced to live with intense pain until either the bone completely collapses and she receives  a shoulder replacement or she can no longer tolerate the pain and she receives a shoulder replacement.
On 9/23/2018 Dori is ALIVE TO SEE 35! 
Dori has gone through more than any one person should have to. Dori's journey of struggle and resilience has helped our family realize just how blessed and thankful we are to be alive and to share these past 8 years with Dori.
The past 8 years of doctors appointments, fears, anxiety, worry, treatments, medication, calls to insurance, physical therapy, as well as laughter, photo-shoots, "asleep," nieces and jokes.
Throughout Dori's ups (like nieces being born) and downs (like debilitating pain) she has reminded us to be thankful for everything each day.
Many of us take for granted many thing in our lives, but Dori has taught us to appreciate each day and the little things even more. 
Unfortunately Dori has to worry about the "little things."
She has to worry each day about how she is going to pay for prescriptions. Groceries. Therapy. Her life saving treatment not covered by insurance. 
It is so unfortunate that someone like Dori that has made it through so much in the last 8 years, has to worry about paying the overwhelming bills. She currently has invoices for over $6,000 and to keep her secondary insurance, she is on Medicare but because she is under 55 she has one choice for supplemental insurance. She was forced to keep a COBRA plan to maintain partial coverage, which costs her over $700 a month. Even with Medicare and her COBRA plan she still underwater with bills (for CBT therapy) and neuro physical therapy, prescriptions, groceries, therapy sessions. 
We are asking for financial support for Dori, so we can take a little of her worry away. We know that we can't take her disease away and that this isn't an easy fight, but  we can lift some of her heavy burden!! We can lift some of her worry!
Please donate generously and celebrate with us that Dori is Alive to See 35! 
If you'd like to send Dori a note, card or donation by mail her address is:
PO Box 88692
Steilacoom Wa 98388
You can also
 Check out Dori's Blog Here: Lumps and Lipstick.
She hopes to update her blog soon with the story of her recent journey. She's has not feeling up to writing lately, but she is so thankful for all of you and your interest in following her journey and your support.
Join our Team to support Dori!
The original Team Dori: Kristi (sister), JoDe (mom), Kerri (sister), Dori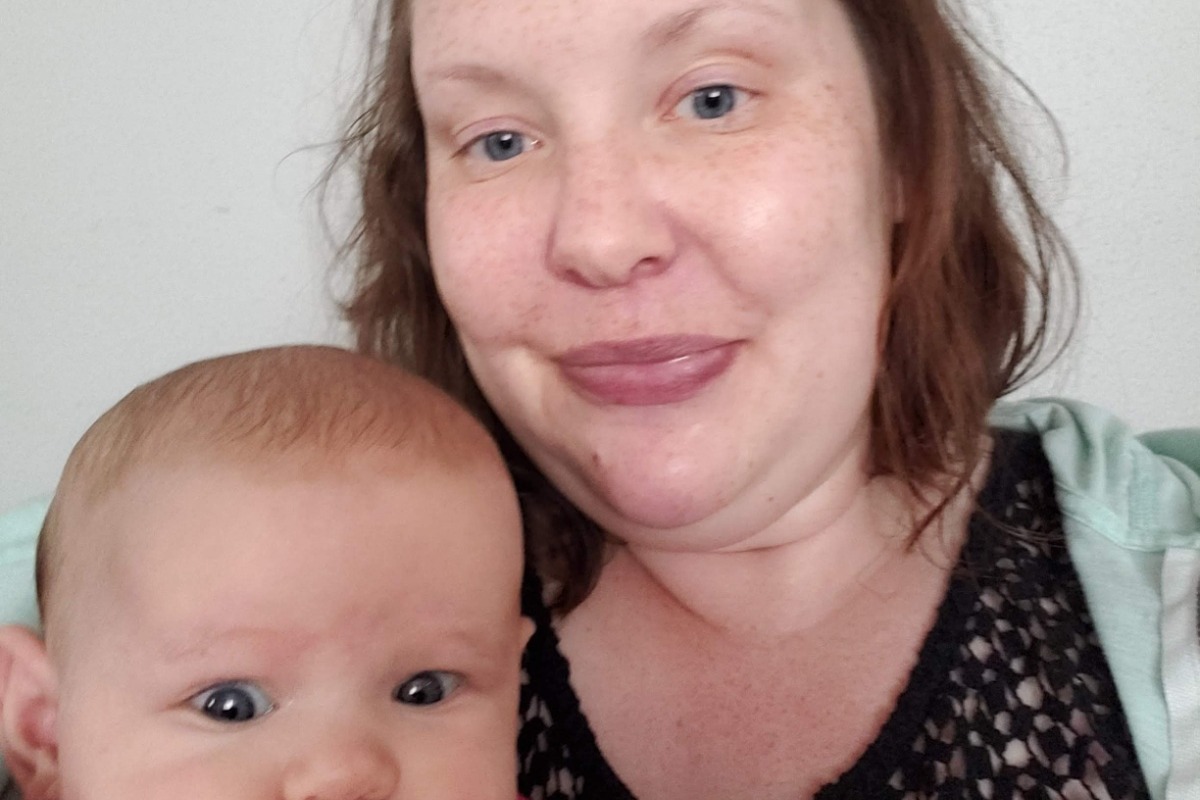 Here is Aunt Dodo with the newest of nieces, baby Maggie Jo.
+ Read More