Brian's Road To Recovery
$63,430
of $65,000 goal
Raised by
267
people in 85 months

Hello, my name is Brian Dominey. Thank you for taking the time out of your busy schedule to read this. I need your help. I am asking you to help me raise money for the expenses that are incurred, as I continue this journey to defeat a neurological disease. I was 32 yrs old when this disease started in May 2007. I was working at Bridgestone Firestone's Aiken County plant as a supervisor. I worked there for 9-1/2 years before finally having to voluntarily step down because I could not physically or mentally do my job any longer. I also owned an online travel booking site, where I recruited over 600 people to start their own business. I conducted weekly presentations to large groups of people, but eventually I had to stop this business because of my health.

On my 33rd birthday, a senior neurologist at the Medical College of Georgia diagnosed me with Progressive Muscular Atrophy (PMA), which doctors say there is no cure, medically. On June 3, 2009, I had a near death experience. I had respiratory failure due to pneumonia and I spent 12 days in ICU.






On October 15, 2010, I was diagnosed with a lower motor neuron syndrome (LMN) at the Mayo Clinic in Rochester, Minnesota. I do not have ALS, but all motor neuron diseases are under the neurological umbrella that ALS falls under. Doctors are not 100% sure what I'm dealing with, but God knows.

On February 26, 2015 I went to the ICU for malnutrition and dehydration. I spent 40 days in ICU and had my 40th birthday there. That wasn't really fun.  On March 2nd while in ICU, I had a near death experience. My oxygen level dropped to 40% and they had to do an emergency intubation. At that time they performed a tracheostomy and inserted a feeding tube. I came home, and 6 days later I was back in ICU with pneumonia. I spent 4 days there. Now I am home and require 24 hour care. 

On May 13, 2015 my wife informed me that she wanted a divorce. On May 16, 2015 my wife moved out and took the boys. On May 28, 2015 I was served with divorce papers. On June 16, 2015 I had my divorce hearing. This happened so rapidly that I could hardly wrap my mind around it. This devestated me. I never knew when I said I do, that almost 15 years later she would leave me. I never wanted this to happen. I am now living by myself with the exception of my parents, sister, and nurses who are taking care of me in shifts. As you can imagine this is a heavy load on my mind, but God will take care of me. 

I am now 41 years old and I spend about 99% of my week in a hospital bed. I have been bedridden for over 8 years. I am completely reliant on others to do everything for me. I require breathing assistance all of the time. I am disabled and have been out of work since November 2007.  I am  living solely off of SS Income and donations. I have two boys; an 8 yr old and a 12 yr old. I have never held my 8 yr old and I have not held my 12 yr old since December 2007.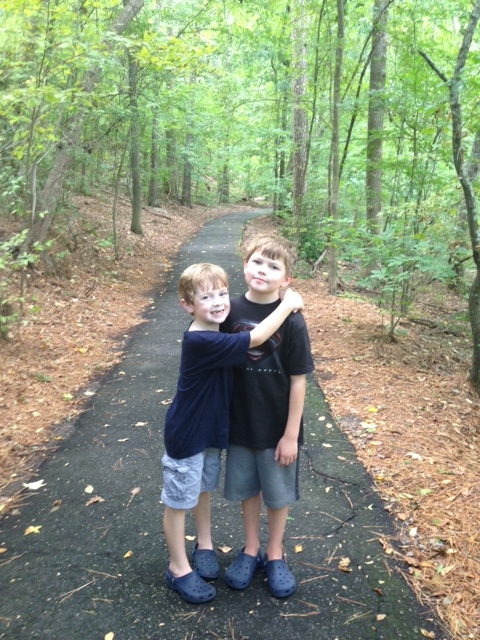 This is an extreme load both financially and mentally. Bills keep stacking up. This neurological disease has left me in a bind. If it had not been for the donations and the prayers, I would be in a worse condition. I am so thankful for my family, a good church family, and for all of the many individuals who have blessed me along the way.

I ask that you pray and consider making a donation of any amount to help me  through this trying time. Or you can sign up to be a monthly supporter. Give what you can (I am required to set a donation goal, but it is an arbitrary figure because my needs are ongoing), any amount will be greatly appreciated.

All money collected will go towards my medical expenses. This is a trusted site. I created it, I operate it, and I control the funds. If you had rather donate by way of check, my mailing address is at the end of this message. Whether you are able to donate or not, please keep me and my children in your prayers.

You can learn more about me by requesting to be my friend on Facebook ( https://www.facebook.com/bsbdominey). You can also visit "The Brian Dominey Channel" on YouTube by clicking on the following link http://www.youtube.com/user/bsbdominey. There are videos of me on this channel and they are part of my ongoing testimony. Thank you for taking the time to learn more about me.


Psalm 118:17 I shall not die, but live, and declare the works of the LORD.


Thank You and may God Bless You!

Sincerely,
Brian Dominey 


To donate now, simply click on the purple "DONATE!" button. It is safe and secure. You complete your donation by using a debit or credit card. The entire process takes less than a minute.


**CHECK DONATIONS may be sent to:
287 Mill Stone Lane
North Augusta, SC 29860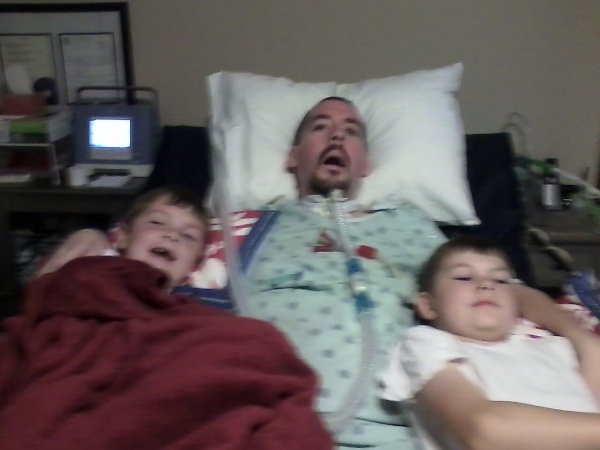 + Read More
Even in times of heartache & sorrow, when we acknowledge God & seek Him through our pain, He promises to always direct us. Proverbs 3:6 "Seek his will in all you do, and he will show you which path to take.." Be Blessed I am praying for you and your family!
+ Read More