Devon's Forrest Film
$3,560
of $10,000 goal
Raised by
39
people in 18 months
UPDATE AUG 8TH, 2017

Thank you so much, everyone.
For the donations.
We have raised enough funds, to produce our first teaser clip! That we will premiere here on GoFundMe and at
www.devonsforrestfilm.com
We still have a long road ahead and are excited to see this through. Thanks again to everyone for sharing our page. It means the world to us.
"A young man finds true love in a courageous woman. Before she is added to the list of Missing and Murdered Indigenous Women."
FORREST DOESN'T WANT TO FORGET. HE LOST HIS COURAGEOUS GIRLFRIEND, DEVON, IN A KIDNAPPING. SHE IS ONE OF MANY MISSING AND MURDERED INDIGENOUS WOMEN. HE FINDS SOLACE IN OLD VOICEMAILS AND SEEKS HELP FROM A SUPPORT GROUP, THINKING HE'LL FIND ANSWERS. 
From the Director & Writer of Devon's Forrest 
Countless times that I've heard first hand accounts as well as on newsfeeds.  From local broadcasts from reservations here in the U.S. to the reserves in Canada unbelievable amounts of Indigenous Women are going missing and are never found again. Both Government's rarely almost never ever mention this growing issue.
The message of this film's love story: is a real life reflection for the women lost and for the other's that have lost someone too. I believe that  this story will give a global awareness to this Indigenous epidemic that has claimed the lives of thousands of women and their effected families.
This story is one of many and it needs to be heard. 
-Robert I Mesa
Risks and challenges
The main challenge I face is funding. I have a whole team behind me of some talented individuals. That I have hand picked and that I whole heartedly believe can help me bring this film to life. Funding this will help build this Production that is %100 Indigenous.
Our Team 
ROBERT I MESA
Director, Writer, Actor
Robert I Mesa (Navajo/ Soboba) is writer, artist, photographer and actor working in Santa Fe, New Mexico.
He studied filmmaking at the Institute of American Indian Arts. He had an exhibition at the Ningbo Museum of Art in Ningbo, China (2016), where he was an artist-in-residence. While there he completed Fort Defiance, a documentary that followed a creative exchange between Native American and Chinese traditions, viewpoints, and histories, instigating new cultural dialogue between distant peoples.
As an actor, he recently traveled to New Zealand to play the esteemed role of Tecumseh in an upcoming mini-series titled Frontiersman (2017), executive produced by Leonardo DiCaprio.
As a self-taught photographer, he initially began to train his eye for filmmaking. His photography lead to documenting numerous acclaimed Native American artists, including Bob Haozous, with whom he shared a debut photography exhibition with. Mesa's experience in journalism for publications like Native Peoples and The Navajo Times informed investigations into his own Navajo and Soboba heritage. Through video work, photography, and by cultivating an acting persona, he aims to raise cultural awareness regarding empowerment within identity. Musicians, wildlife, sports, and fashion all fall under Mesa's broad lens, capturing his world through a burgeoning vision. He has participated in multiple art markets including The Autry (Los Angeles), the Heard (Phoenix), and the Santa Fe Indian Market.
GABRIEL MOZART STEVEN ABEYTA 
Cinematographer
Where light and color shaped his existence; a glimpsed beginning of a blurred city sight, Gabriel found his camera within the earth of the reservation. Those red rocks made him strong and able to accomplish a diploma in film production, in cinematography at the Vancouver Film School. He has also studied at The Chicago Academy of the Arts and Chicago Columbia College. Gabriel is also a Sundance Institute Fellow Writer, for his upcoming feature film The Beginnings of My Heart. In 2014 Gabriel featured work in the Miami Art Basell dome piece for Ai Weiwei's native project. In 2015 he also did a video for Patricia Michaels for the Peabody Essex Museum in Salem Massachusetts "Native Fashion Now". He continues to seek ways to give voice to the Native experience in a modern day context. He has recently moved to Nashville, Tennessee to pursue music and help be a part of the music world for film and video.
DEVERY JACOBS
Actress 
Devery Jacobs is a film and television actress, born and raised on the Mohawk reservation of Kahnawake, QC. Mainly known for her leading role as Aila in the award-winning feature film Rhymes for Young Ghouls, Devery was nominated for Best Actress at the 2014 Canadian Screen Awards. She has also been featured as the voice of Sam in Telltale Games' The Walking Dead: Michonne, as well as the television series Mohawk Girls. Devery's upcoming projects include the leading role of Lia in feature film, The Sun at Midnight, the supporting role of Andrea in The Land of Rock and Gold and series regular, Tina in the go90 web series, COLD.
Devery has recently explored the other side of the camera, where she wrote, directed and produced her first short film, STOLEN, about Missing and Murdered Indigenous Women in Canada.
JHANE MYERS 
Producer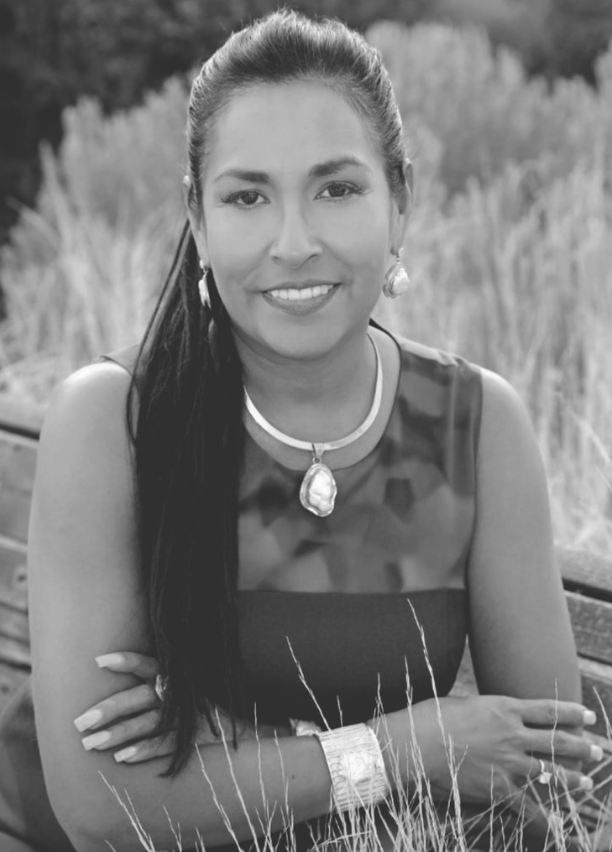 Jhane Myers, a Comanche and Blackfeet American Indian is known for her attention to detail and dedication to producing, Native language, Native cultural advising, acting and fine art. Jhane is a Sundance/ Time Warner Producer Fellow for 2017. Jhane is known for the Comanche linguistics and culture in Monsters of God (2017), Comanche linguistics in Magnificent 7 (2016) and as associate producer of LaDonna Harris: Indian 101 (2014). Multitalented and articulate she brings her cultural sense of self and Native community to her work as supervising producer of N. Scott Momaday: Words from a Bear (2018) for the American Masters Series and as associate producer for the feature documentary Defending the Fire (2017). Jhane can also be seen in the Sundance short film Over the Bridge (2016).
https://www.devonsforrestfilm.com
Instagram @devonsforrestfilm
Facebook  @devonsforrestfilm
+ Read More