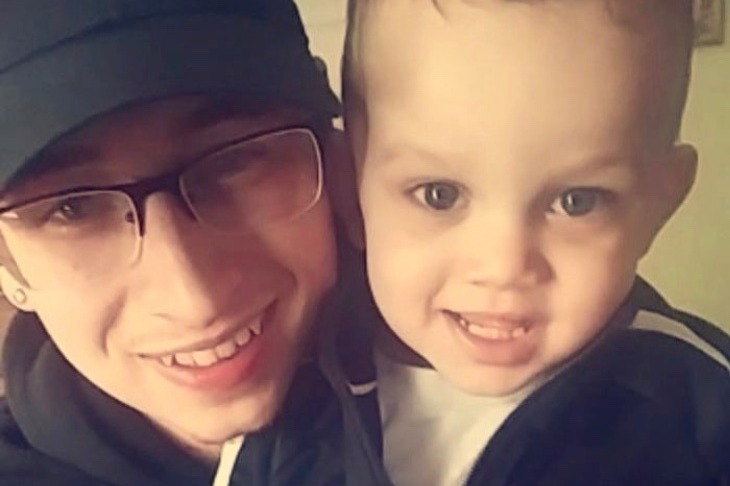 78
24
Devon Charters' Fight for Life
$5,171
of $100,000 goal
Raised by
74
people in 16 months
On March 22nd 2018, 21 year old Devon William Charters' life was changed forever.  While a friend was cleaning his gun, it discharged, ricocheted off a table and hit Devon.  It entered the left side of his head and is permanently lodged on the right side of his brain.  Devon was rushed, by ambulance, to the ER, and is still in ICU.  Devon has received multiple emergency surgeries up to this point to stabilize his condition.  He has been under constant sedation and only has movement on the left side of his body.  Devon may have to be moved to a specialized neurological hospital in Indianapolis, soon, to further his recovery.  Although his condition has improved since the accident, doctors are unsure of his brain injuries and how this will affect the rest of his life. 
 'Family first' is a motto that Devon lives by.  He is a proud father to 1 ½ year old Dominic, who is his world.  He is a devoted father, son, grandson, brother and uncle.  He is involved in the day to day lives of his entire family.  Devon is the one who always has a smile on his face and something nice to say.  He visits his grandparents every day to help out with any needs they have.  One of the joys in his life is spending time with his niece and nephew, who he treats like his own children.  Devon is a hard worker.  He is employed by Service Plastics, here in Fort Wayne.  He was recently initiated into the Freemasons, achieved well in school, is a brown belt in Judo, and is very proud of these accomplishments.  Devon has always been a fighter, and now he is fighting for his life.
Nothing could prepare us for this tragic event.  Because of the extent of the medical care he has received, will continue to need, and the unknown expenses involved, we are asking for your help.  Unfortunately, Devon did not have medical insurance at the time of his accident.  It is our wish that this will not cause a future burden on Devon and Dominic.  All donations will go directly to a fund to pay for all medical expenses incurred and to the care of Dominic.  No donation is too small and every bit will help.  Thank you for all of your kind words, prayers and support.  We appreciate your willingness to help in this time of need.  Thank you and God bless.
The family of Devon William Charters
Any inquiries or non monetary donations, for an upcoming fundraising event, can be directed to
devonsrecovery@gmail.com
Facebook page 
https://www.facebook.com/devons.fight
+ Read More