Help us work with Iranian artisans
£235
of £50,000 goal
Raised by
9
people in 23 days
We are Delam, and need your help to sustain our business in order to fund future collaborations with female artisans that bring ancient handcraft techniques, found exclusively in Iran, to the modern market. We aim to bring exposure to artisan communities through the fashion and homeware worlds in order to help them thrive.  Our uniqueness lies in our connection with Iran, currently an untapped market with such a rich history that we always keep at the forefront of everything we produce. 

Introduction
We believe in bringing value to the women behind many of these artisanal techniques, to help support their livelihoods. Funding will allow us to continue working with Iran as well as meeting new artisans.
We eventually aim to create a map of Iran and its hidden treasures, bringing to light centuries-old crafts and ensuring their longevity for future generations. This is not a charity endeavour, but a business venture that aims to be transparent, sustainable, and ethical. 

All images pictured are the work of documentary photographer Tahmineh Monzavi, who accompanied us to Shiraz last year in order to capture the lives of the women we work with. 

[Above:  Women of the tribe we visited last year. Photo: Tahmineh Monzavi]

We are not a start up; creating beautiful knitwear in the heart of London since 2016, our cashmere is naturally dyed in Shiraz using ancient methods repurposed from the creation of Gabbeh rugs. We have two projects and collaborations under our belts, and have grown to understand our place in the market - one that no one else is occupying. You can learn more about our processes, techniques, and collaborations at delamlondon.com.

Our Plan
Our first point of action will be to explore different areas of Shiraz to meet new artisans local to the area where we dyed our first collection. We will learn about each artisan's area of expertise, collaborating with them to design a new range that helps translate their handicraft for the modern luxury market. 
It is important for us to work with them directly to ensure their profits are not diminished by middlemen. 
Each piece will come with a 'garment passport' containing photos and information showing where and how it was made, the history and culture of the area, and the stories of individual artisans that produced it. 

 [Above left: The Brenda jumper designed in collaboration with Craig Lawrence. Photo: Theresa Marx.  Above Right: The yarn used to make this piece being dyed in an open-vat in Shiraz. Photo: Tahmineh Monzavi]

[Above left: The women of the tribe working on a Gabbeh carpet. Right: A lady creates yoghurt from the milk of goats from their herd. Photo: Tahmineh Monzavi]

Why we need your help
The company was handed to me, Elnaz, after our founder Lili passed away in December 2017.

Lili was much more than a boss; she was my confidante, our friend, whose passion put us on our paths. She loved her country for its heart which is so rarely shown, and above all worked to make sure people are appreciated, recognised, and heard. This drove her forwards even throughout her illness, always remaining positive and open-hearted in the face of pain and hardship. It is a huge testament to Lili that not only did her work prove experts wrong, but ended up inspiring them in turn. Lili always led by example and made us want to strive for ourselves and what we believe in, and for this we will be eternally thankful to her.

We had a choice to carry on her work or liquidate the company. For us the choice was obvious; this company gave us a new sense of pride in what we do and a connection to people and stories that we would never have encountered otherwise. This is why we are asking for support to take the next steps for Delam.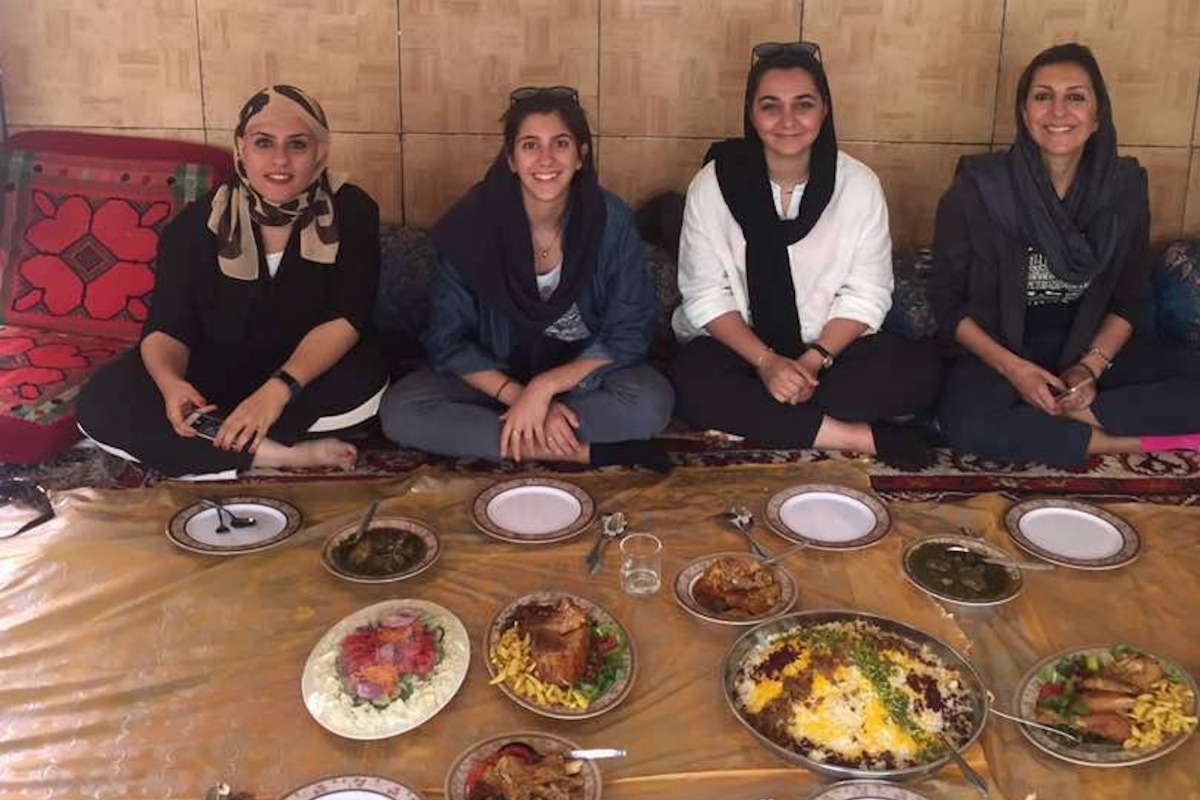 [Above pictured left-to-right: Tahmineh Monzavi, documentary photographer; Daria, Lili's daughter; Sanaz, our quality control inspector; and Lili, Delam's founder.]

Goals for the future
To create a map of craftsmanship around Iran, building the infrastructure support the self-sufficiency of artisans so it can grow organically. 

How it all began
Lili's first project was a culmination of three years of research; learning about the natural dyes used for Gabbeh carpets, how to transfer these techniques from wool to fine cashmere, and finally meeting the Qashqai tribe of Shiraz.

This culminated in a release of a cashmere knitwear collection, and subsequently a collaboration with knitwear designer Craig Lawrence. But at its core Delam was never a fast-fashion brand; it was about finding a different medium to introduce the stories and culture of Iran to a new audience.

[Above: A factory worker carrying our yarn to be shipped after it has dried in the sun. Photo: Tahmineh Monzavi]

Funding Targets
Our ultimate aim is to raise at least £50,000 from this campaign, which will sustain us for the next 5 months, ensuring we are able to invest in the production of new collections and afford to bring them to market.

This will also go towards establishing a team in Iran and hiring a studio space in the UK, acting as both our design office and storage for stock and raw materials.

£10,000
The first £10,000 raised will fund our research trip to Iran, helping to establish and sustain our team there. This includes travel and research costs into artisans around Shiraz, and raw material / sampling costs in order to create new product.

£30,000
Reaching £30,000 will allow us to purchase raw materials for production, alongside putting the frameworks of the business in place in Iran. This includes staff costs to keep everything running from the UK, logistics of raw material / sampling shipments, and payment of the artisans we work with.

£40,000
Reaching £40,000 will be a huge lifeline for ourselves and the artisans we work with, allowing us to cover all of our production costs. Payment to the female artisans also helps sustain each family; usually artisans only receive a small percentage profit for their work and this is why many traditional crafts are dying out in Iran, as most profit goes to middlemen. This is what we aim to change, bringing value to the women and their craft by paying them directly and fairly for their work.

£50,000
Our top goal of £50,000 allows us to promote our products made in collaboration with the tribeswomen, creating 'garment passports', videos, and photography of the process and people behind the product - giving the consumer a direct link to the person who has made their garment. We will then establish wholesale channels, advertise, and host an event for industry and our supporters to showcase new product.
Once the above is achieved, we will be able to support our own costs through sales, and continue thanks to your support to get us off the ground.

Your Contribution
Below are the rewards we offer for varying donation amounts.

£200+
A choice of one of two special edition prints by Iranian artist Afsoon Afsoonagain

£500+
A piece from our current stock selection book 1

£1000+
A piece from our current stock selection book 2
A limited edition bag printed with artwork by Iranian artist Afsoon Afsoonagain

£5000+
Invite to our launch + A piece from our current stock selection book 2
A limited edition bag printed with artwork by Iranian artist Afsoon Afsoonagain
A selection of two pieces from our current stock selection book 1 or 2

£10,000+
One of our new designs will be named after you
Invite to our launch + four pieces from our current stock selection book 1 or 2
A limited edition bag printed with artwork by Iranian artist Afsoon Afsoonagain

[Above: A woman of the Qashqai tribe knots a Gabbeh rug on our last trip to Shiraz, using wool hand-dyed with native ingredients. Photo: Tahmineh Monzavi]

Ultimately, we have so much potential as a brand and a movement, and simply lack the funds to make it happen.

We are only here for a short amount of time, and we have a duty to ourselves to make this time count. To do something we truly believe in and have a passion for - and to not be scared of creating a new path.
Even though we are a small company we have the drive, and most importantly an idea, that can make a big difference to the artisans and bring people closer together. We hope that you would like to be a part of that.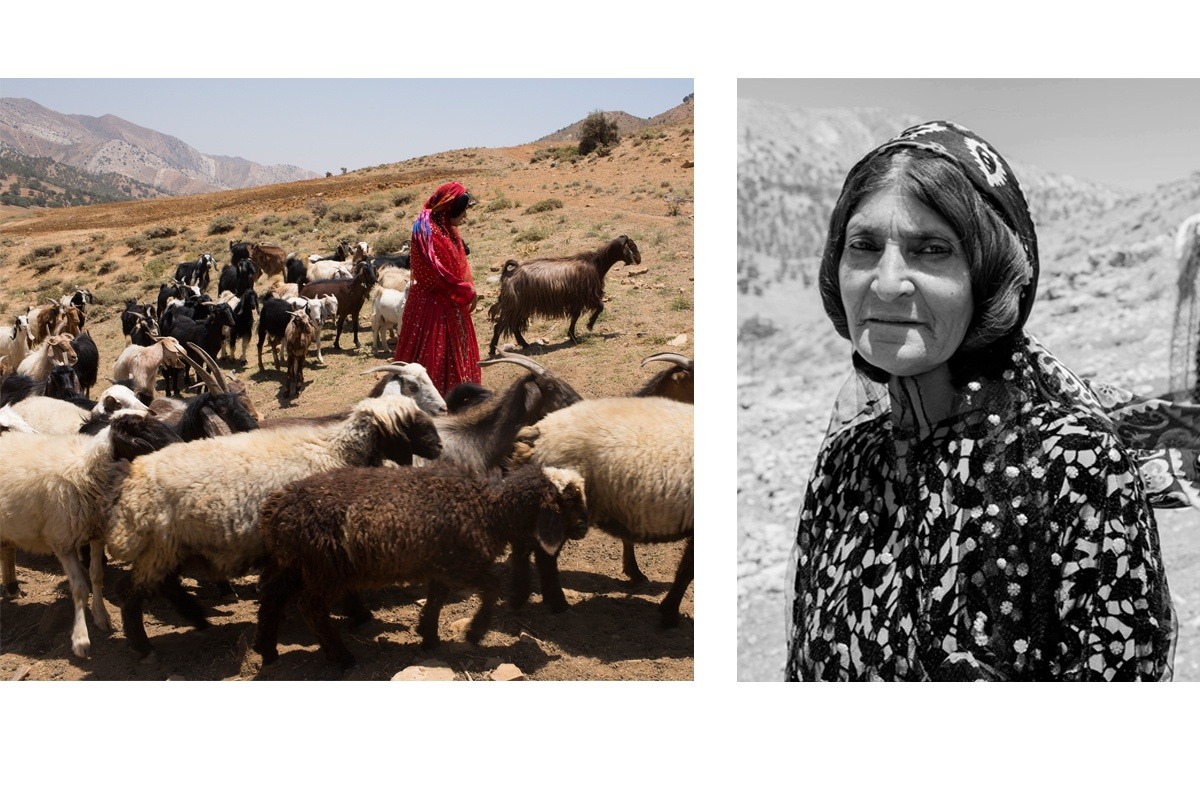 [Above left: A Qashqai tribeswoman attending to her herd of goats, which sustain the tribe. Above Right: A Qashqai tribeswoman in traditional dress, pictured in the mountains of Shiraz. Photo: Tahmineh Monzavi]

[Above: Lili and I hard at work on the shop floor, 2016]



+ Read More