Refugee Scholastic Fund
$720
of $5,000 goal
Raised by
11
people in 47 months
2014-2015 Scholastic Fund

Mary's Place Refugee Outreach is an independent, tax-free LLC begun in January 2009 as an outreach ministry of Scared Heart Cathedral to refugees of all faiths and nationalities in  Northwest Rochester.
About Our Campaign
Educating children is a vital part of our mission. We are committed to finding financial aid and tuition sponsorships for our young refugee students and to break the cycle of poverty for those who have already overcome tremendous obstacles. A quality education will enable our students to realize their potential and will open doors to higher education opportunities and eventual career paths.
In this 2014-2015 campaign we seek donations to support two of our students who are currently attending Bishop Kearney High School. Each student is a strong achiever who has already received generous financial aid and sponsorship, but more funds are still needed for their tuition. Our campaign goal of $5,000 would cover the cost of the remainder of their tuition and scholastic expenses for this year.
 In the future we hope to expand our program to include more scholarships for our middle school students.
____________________________________________________________
Meet Our Students:

Awal

Awal is a seventeen year old from Southern Sudan. This year she is in 10th grade at Bishop Kearney. Her hopes are to one day become a pediatrician. She loves to play softball and soccer, and received an Athletic Award this year from school.
Deu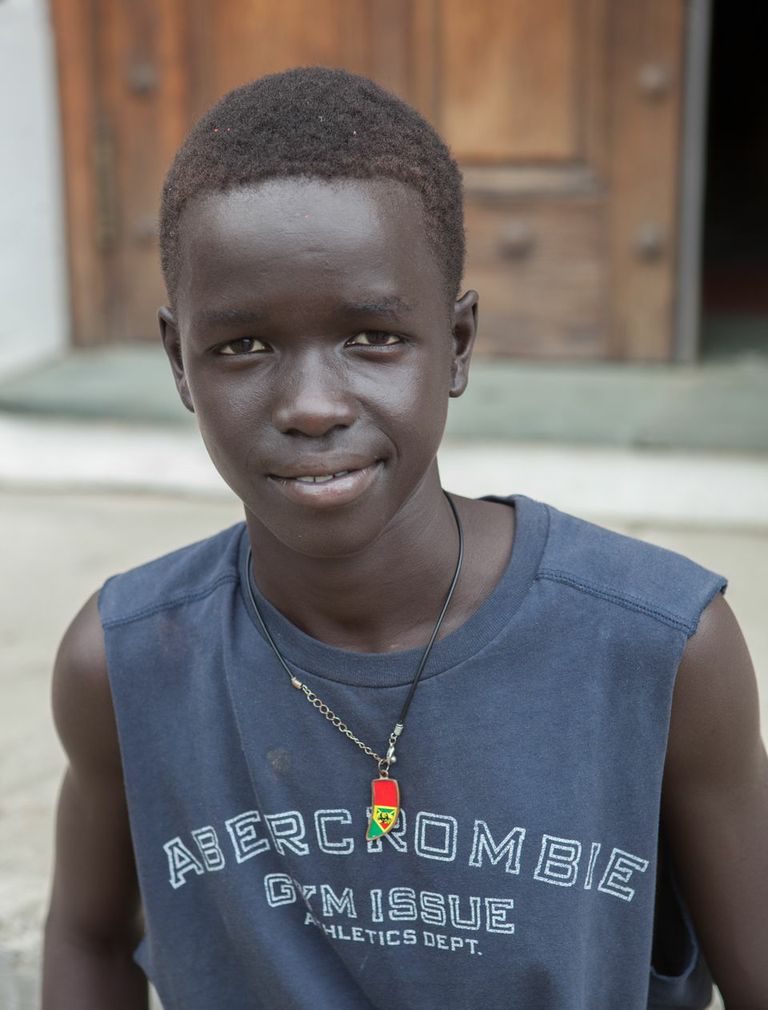 Deu Awuok, a seventeen year old boy from South Sudan, currently attends Bishop Kearney and is in the 10th grade.
Deu enjoys playing soccer and wants to incorporate that into his future plans with his goal to become a professional soccer player. His favorite class is Mathematics, and really enjoys studying Algebra because he excels in it.


Yaak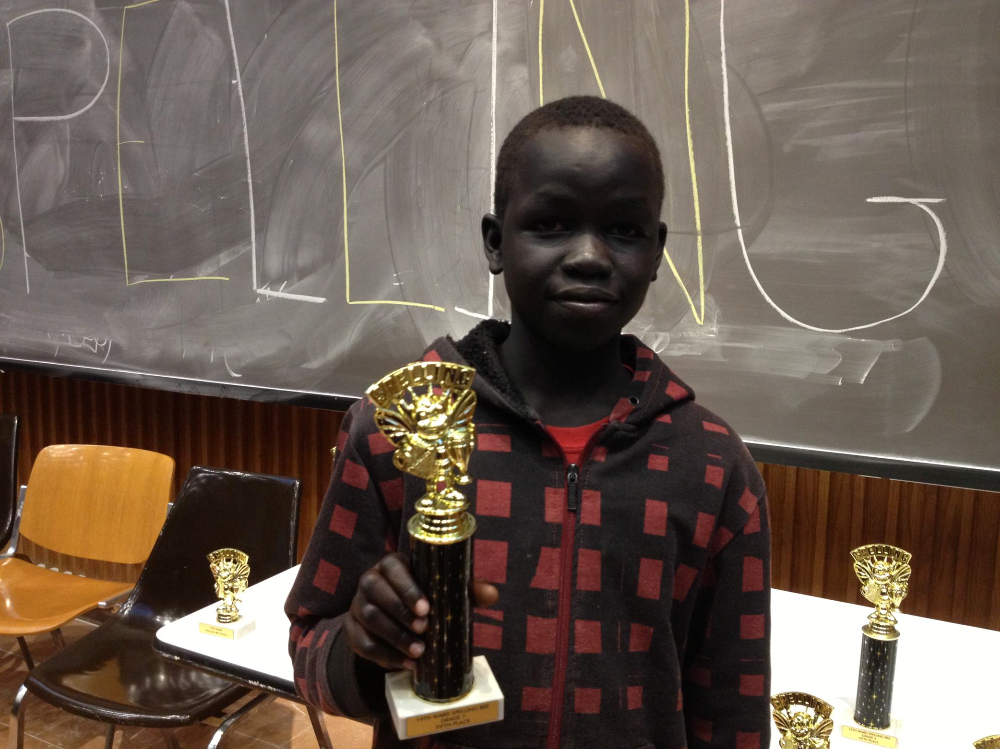 Yaak is a 13 year old from South Sudan who is in ninth grade at Bishop Kearney. Last year he won fifth place at the University of Rochester Spelling Bee where only two students per grade were selected.  He is a member of the National Honor Society. This year he received an Athletic Award from Bishop Kearney and won Mary's Place's first golf tournament.
 His favorite thing about school is learning, and he really likes math, science, and social studies. When Yaak grows up he would like to be a soccer player or engineer. His favorite hobbies are playing soccer, piano, and a game called Ga-Ga which is similar to dodgeball

Daniel

Daniel Hamenyimana, a 14 year old boy from Tanzania. In the United States for 6 years, Daniel is currently attending Bishop Kearney in the 9th grade.
Daniel enjoys playing lacrosse and ping pong, but his favorite sport is soccer. One day, Daniel would like to become a professional soccer player. His favorite classes in school are Reading, Art and English.
Salome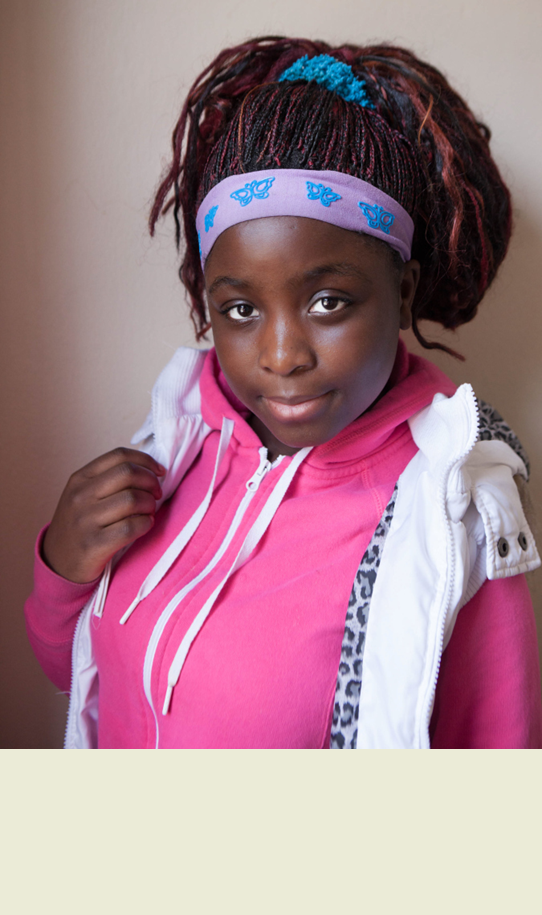 Salome is a fifteen year old from Zambia. She is in 10th grade at Bishop Kearney. Her two favorite subjects are math and science. When she is not in school, she enjoys shopping, ice skating, and hanging out/talking with friends. Salome's role model is Ms. Kathy because she smiles a lot and is always helping people, something that Salome wants to do herself. When she grows up, she wants to be a pilot. 


Nadine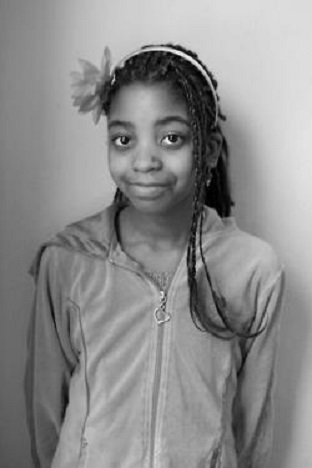 Nadine's parents are from Congo, but she was born in Zambia. She came to the United States when she was 9 years old and is now 13. She came with her mother and grandparents, and she has a very large family of 12 people. She has 3 sisters, 5 uncles, and one little aunt named Salome.  They do everything together.
This year Nadine is an 8th grader at Bishop Kearney. She is an honors student. This year she received the Monroe County Youth Award. When she grows up she wants to help the homeless, like a social worker, or travel around the world and help different people. She also wants to be an archeologist on the side.
____________________________________________________________
To contact Mary's Place, or to learn about our latest news and events:
Website: 
http://www.marysplaceoutreach.org
Facebook: 
https://www.facebook.com/pages/Marys-Place-LLC/130550350316119
+ Read More
Be the first to leave a comment on this campaign.