Contribute to Cartwheels
$1,582
of $25,000 goal
Raised by
18
people in 1 month
Connect with your community by helping children with and without special needs to learn cartwheels and build confidence     
We are a committed group of citizens in our community that have become a family. We are dedicated to making inclusive sports opportunities available to children with and without special needs. We strive to create an environment that is inclusive, fun, positive, encouraging, and confidence boosting. We are energetic, enthusiastic, dedicated, and determined to make a difference in our community and the world. We are Balance 180, and we hope you will check out our story and be inspired to connect with us.


How We Started: Small Group of People 
"Never doubt that a small group of thoughtful, committed citizens can change the world; indeed, it's the only thing that ever has." - Margaret Mead
SIX YEARS AGO
, a small group of people in Gainesville, FL had a vision to make a difference in the lives of the children and families in their community. With the vision of our founders, leadership of our Board of Directors, dedication of coaches and volunteers, and the support of our sponsors and donors, we have worked together to create recreational and competitive gymnastics opportunities for all children regardless of their ability or financial need.
True to our mission, we have created a fun and positive place for all children to build confidence and learn physical and social skills through the sport of gymnastics. We have humble roots and started with minimal pieces of equipment, limited access to the gym, and only 14 athletes. Today, we are fortunate to have access to over 11,400 square feet of practice space and serve over 600 athletes across our programs. 
Better Together: The People of Balance 180
"We live in a world in which we need to share responsibility. It's easy to say "It's not my child, not my community, not my world, not my problem." Then there are those who see the need and respond. I consider those people my heroes."  - Fred Rogers
Each person who walks through the doors of Balance 180 contributes to our community, and each person has a story. Our founders had a mission to do things a little differently. They saw a need for sports opportunities for children who may be less coordinated or need additional support due to a physical or intellectual disability, and they responded with founding Balance 180.
Over the years, we have developed a strong group of team members and ambassadors of our program that have continued and expanded what our founders set out to do. What makes us strong is that we have so many people willing to share their time, talents, expertise and resources to contribute to something bigger than themselves.
What We Have Accomplished: Humble Brags
With a great team of coaches, volunteers, interns, and supporters, we have had an incredible six years of growth. To highlight a few of our accomplishments over the past years:
August 2012: Launched our first program, the Special Olympics Young Athletes Program, serving 14 children ages 2-8 years.
February 2013: Introduced recreational gymnastics classes with limited access to the gym and limited equipment.
May 2014: Renovated the gym and brought in gymnastics equipment and bright colors with the help of hundreds of volunteers and donors.
June 2014: Started our first competitive gymnastics program.
August 2014: Approved as a 501(c)(3) nonprofit organization!
December 2014: Hosted our first annual winter class show, the "Candy Cane Classic," to allow our athletes to show off their skills.
Fall 2016: Started an expansion to almost double the size of the gym.
September 2017: Hosted our first inclusive competitive gymnastics meet for the athletes in both our Special Olympics Florida and USA Gymnastics competitive team programs.
October 2017: Celebrated five years of serving children in our community.
Summer 2018: Launched the first Alachua County Special Olympics Gymnastics team and our athletes medaled at the State competition in Orlando! 
How You Can Help: Connect with Us 
"Alone we can do so little; together we can do so much." - Helen Keller
TODAY
, we are very fortunate to have a large facility that is filled with lots of great people and equipment, but we are dreaming BIG, and still have so much more we would like to accomplish with your help.
We hope that you feel compelled to help further our goal of providing an inclusive space for all children, and know that your contribution will go directly towards enhancing our programs. This year all the funds will go to meet the following needs:
Purchase of equipment for an enclosed exploration area for our toddlers and pre-school aged children to enjoy.
Purchase of wall mirrors for our athletes to better learn from watching themselves perform gymnastics skills and exercises.
Installation of additional fans for our parent seating area. The gym is not air-conditioned and we could use a couple more fans!
Offering additional athlete scholarship to families with financial needs.
Expansion of our integrated sensory and special needs programs.
Expansion of our Special Olympics Florida competitive gymnastics program that is only in its second season!
Training of additional coaches/interns/volunteers to provide excellent instruction to our athletes with varying abilities.
Provide continuing education opportunities for our coaching and volunteer team and bring in experts to ensure the quality of our programs.
With your donation, you are making an investment in the lives of children. With your support, our young athletes are given the opportunity to be a part of a team, develop important motor and social skills, and HAVE FUN doing a sport. A donation of any size will directly impact the future of children in a positive, lasting way.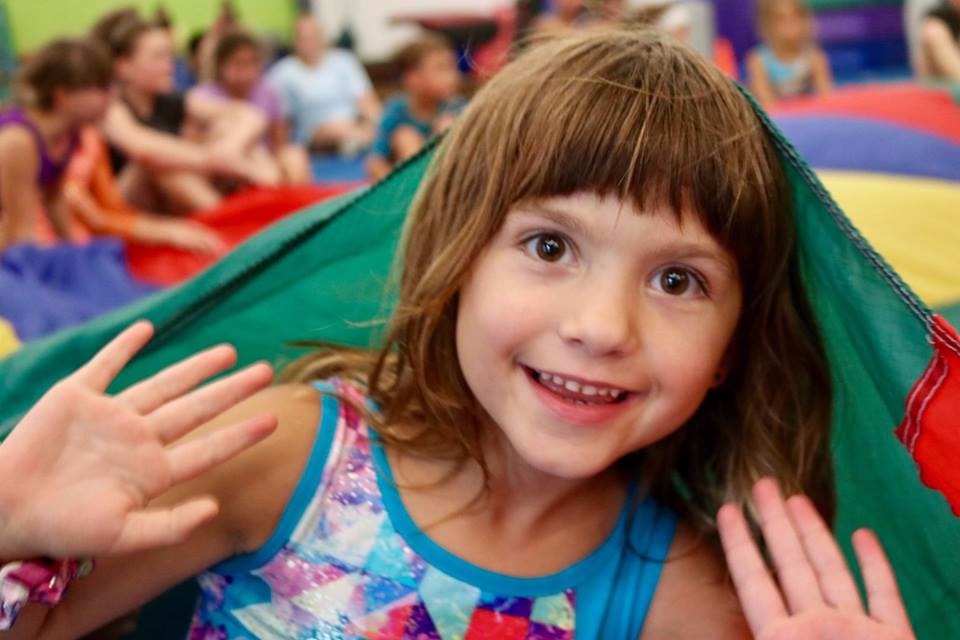 Thank you for making Balance 180 the recipient of your year-end tax-deductible donation. For contributions over $50, you will receive an exclusive Balance 180 supporter long sleeve t-shirt.
The solicitation registration number of Balance 180 Gymnastics and Sports Academy is: CH36407. Here is the website to obtain our registration information:  
https://csapp.800helpfla.com/cspublicapp/giftgi....
 All contributions are tax-deductible. The EIN for Balance 180 is 45-4642781.
+ Read More