51
3
Combat Veterans Return to Vietnam to Heal
$9,700
of $25,548 goal
Raised by
50
people in 2 months
Your kind support can help four U.S. Army survivors of fierce battles (3 awarded Purple Hearts, a Silver Star, Bronze Star, Combat Medic Badge and more) , the most memorable in the Mekong Delta, return to the battleground to heal and "bury the hatchet" – a phrase used by Native American chiefs when tribes came to a peace agreement.
On July 3, 1969, just days before Americans Neil Armstrong and Buzz Aldrin landed on the moon, twenty U.S. soldiers on an intelligence gathering mission; landed in the Western section of the Mekong Delta called the Plain of Reeds, an area that General William Westmorland called "One of the most savage pieces of terrain in the world." Immediately, they were engaged in a fierce battle against more than 500 North Vietnamese Army regulars. By the end of the Fourth of July 1969, the twelve walking and battered survivors of the twenty-man force were able to claim victory.
With the approach of the 50th anniversary of this battle, one of the largest ground battles of the Vietnam War, four U.S. survivors of the battle are asking for Go Fund Me support so they can return to the Mekong Delta to honor their brothers who fell in the battle or later died as well as the survivors who have carried the scars of that engagement and; with hope and your help, experience the healing many veterans enjoyed by returning to Vietnam.
The "Bury the Hatchet" Mission
Four U.S. Army veterans plan to return to the Mekong Delta this July to honor the valor of their fellow soldiers of the 2nd Platoon of Delta Company of the 2nd of the 60th Regiment of the historic 9th Infantry Division, the Infantry Division that earned the hard-won nickname, "The Old Reliables."  ABOVEIS  THE HATCHET TO BE BURIED IN THE ACTUAL FIELD OF THE JULY 3rd, 1969  BATTLE on July 3rd 2019
Killed in Action (KIA) Thursday, July 3, 1969
CHARLES B DEDON, SSG, Age 22, Livingston, LA
GARLAND D FLOYD, CPL, Age 20, El Sobrante, CA
THOMAS V HAGEMEIER, PFC, Age 20, Las Vegas, NV
BARRY L OSBORN, SGT, Age 21, Brownsburg, IN
RODNEY D WILSON, PFC, Age 19, Topeka, KS 
Wounded in Action (WIA) July 03, 1969
1LT Thomas Rodriguez
Pvt:  Charles Spangler
Sgt  Mike Wilson
Pvt: Cory Shaffer
The 2nd Platoon – Delta Company – of the Go Devils, a reconnaissance Unit of the 2nd of the 60th, was sent on a patrol to confirm if a reinforced company of Viet Cong (VC) had moved into the area from Cambodia. Within 20 minutes of off-loading from the Huey Choppers, this forward platoon entered a "U" shaped ambush.  The enemy immediately closed and entrapped the platoon – 515 North Vietnamese uniformed regular army soldiers against just 20 American soldiers.  Just imagine, one platoon of American soldiers, fighting an entire battalion of enemy soldiers!
Undaunted, Delta Company fought forward in an aggressive counter-ambush, and successfully fought off the larger force through nearly two full days of savage combat.  Providing vital support to Delta Company were Artillery Forward Observer (FO) First Lieutenant Thomas Rodriguez of Delta Company who accurately called in artillery barrage after barrage, Air Force bomb carrying jets, and U.S rocket carrying Cobra Helicopters against the enemy soldiers, along with First Lieutenant Jay Townsend of Alpha Company, Both men are participating in this tour. 
Numerous casualties were suffered on both sides, with five American Soldiers killed and others severely wounded. In the end, the brave soldiers of Delta Company's 2nd Platoon, with continual reinforcements and resupply of munitions, artillery support, and air support from Huey gunships, Cobra helicopters and Air Force and Navy jet fighter/bombers, prevailed over the North Vietnamese Army Regular Army. By the end of the battle, over 319 enemies were killed.
SGT Brian "Doc" Burry, Combat Medic:   a Blessing and a Curse . Doc Burry was a Special Forces Trained Medic, responsible for his fellow soldiers of the Second Platoon.  Whenever one of his fellow soldiers was wounded, it was his responsibility to treat them to the best of his ability, even – especially - during the heat of combat. The troops of Delta Company credit 'Doc Burry' with successfully saving soldiers' lives at the peril of his own life; but he carries with him still the times when his efforts proved futile, and they died from their combat wounds. The saving of a soldier was a blessing, losing a friend, a fellow soldier he could not save due to mortal wounds, was a curse.  Despite a successful career as a police officer, those horrific memories have never left Doc Burry for the past 50 years of his life, which is why he made the "July 3rd 1969 Memorial Hatchet for this Mission".
Artillery Forward Observer (the FO)  
Artillery First Lieutenant Thomas E Rodriguez was born in Walsenburg, Colorado on August 28, 1944.  Walsenburg is a small mountain town nestled in the foothills in Southern Colorado on the edge of the Sangre De Cristo Mountains of Colorado.  Lieutenant Rodriquez's direct responsibility in Delta Company was to call in and direct the artillery strikes on the enemy, and to save his fellow combat soldiers.  For heroism in the action during the battle, Lt. Rodriguez was awarded the Silver Star and Purple Heart for wounds received.  During the battle, Lt. Rodriquez had to take over as the Company's Commanding Officer, and his leadership was a significant factor in overcoming the unbelievable odds against such a large enemy force.
Artillery First Lieutenant Jay Townsend, from Middletown, New York, was assigned as the FO Officer for Alpha Company. Artillery fire missions were continuous all night, along with nonstop barrages of white phosphorus illuminating rounds (Willie Pete) to provide canopies of light to track and engage enemy ground activities. With First Lieutenant Rodriguez, he called in over 1,200,000 pounds of artillery in the many battles that they were deployed in during combat in Vietnam. This was no easy mission in the dense jungles and close-quarters fighting of the Mekong Delta, where an error could result in friendly fire casualties. Lt. Townsend unfortunately contracted hepatitis from stagnant water he had to drink during the battle.
Also going on this mission is Sergeant First Class Robert Espinoza, a Special Forces Weapons Sergeant, a member of the generation of soldiers that followed our Vietnam veterans, is a veteran of the Iraq War.  SFC Espinoza and Doc Burry both were Officers with the Fresno, California Police Department before retiring.  While working as police officers, both SGT Burry and SFC Espinoza were activated after 9/11 for 13 months of Army duty.  SFC Espinoza then went on to serve with distinction in combat tours in Iraq and unselfishly volunteered to extend for an additional tour. He was deployed in Nasiriyah and Baghdad.  
Your support, of any amount, will help make this Mission possible! 
YOUR CONTRIBUTION WILL BE BOTH GREATLY APPRECIATED AND NEEDED.  THANK YOU!!! 
                        Bury the Hatchet Mission Budget 
Airfare for 4, round trip, San Francisco to Vietnam $6672
Taxes, fees                                                                                              497
Hotels/lodging expenses                                                           6223
Taxes, fees                                                                                              796
Ground transportation in-country Vietnam                   1700
Food                                                                                                        2800
Airfare to SFO to meet up and assemble                          1400
Lodging, San Francisco meet up                                               800
Tour and museum fees                                                                1680
Contingencies                                                                                  2980
______________________________________________________________
TOTAL...................................................................................$25,548
 We THANK YOU for your support, please let others know of this Mission and need for help.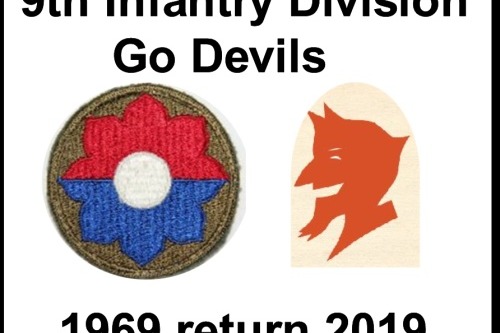 + Read More
My fellow soldiers and I want to thank you and give you an update. We have now had 50 kind and generous people donate to our mission to honor and heal. We are on the progress of getting our immunizations for the various diseases for when we travel to Vietnam. We still have to be aware that there is malaria, there's also Japanese encephalitis, typhoid and a couple of other variety of things, so we will do as the doctors recommend. We will be providing updates on our journey when we are there for those of you who would be interested, thank you so very much. Sincerely, SGT Brian Doc Burry and my fellow combat soldiers.
+ Read More
Update 1
1 month ago
Share
And our first week, we thank our sincere donors and supporters so very much. We are now nearly 25% of our goal toward our Mission to Heal and Honor. If any of you know of others who also may care, my fellow soldiers and myself would so appreciate you referring them to this very important campaign. Thank you very much. Sergeant Brian "Doc" Burry and Team
+ Read More
Read a Previous Update