Food & Medicine For Yemen Families
$845
of $1,000 goal
Raised by
11
people in 12 months
Please help me show the children in Yemen that the world has not abandoned them.
Children are all of our futures, and how they grow up will reflect their own views on what is humanity. Let us set the example by doing - and show children the otherside of war - is the world of people who are not in support of the killing. I believe the world's majority bleeds with the Yemenis.
The most effective way to reach these children quickly is by donating to a charity located inside Yemen.The benefit of donating though GoFundMe to a Yemeni charity is that 100% of your money
(minus small gofundme fee) is used to purchase life-saving food and medicine that will be hand-delivered to the orphanages where children are suffering terribly from the war in Yemen, and the blockade on humanitarian aid. 
The caring people at 'Your Ability Organization For Development' and 'Mona Relief Charity" are defending children against the suffering inflicted on the orphans in Sana'a, Yemen. 

"Silence of the world is killing the children in Yemen," said Mohammed Alharthy., CEO of Your Ability.
United Nations '2016 Humanitarian Needs Overview' reports that in Yemen there are
7.6 million people in the country severely food insecure
– a level of need that urgently requires external food assistance.
"The ongoing violence in Yemen has left nearly 10 million children
facing threats of malnutrition and disease, lack of education," the United Nations Children's Fund (UNICEF) representative to the country warned in January 2016, calling for unhindered humanitarian access to all those in need and an end to the conflict.


"The children of Yemen need urgent help and they need it now,"
Mr. Harneis stressed, calling for unhindered access to areas where civilians are dying without functioning hospitals, where medicines are in short supply and children are at risk of dying from preventable diseases.

If you are unfamiliar with the crisis in Yemen, please take a few minutes to read the article: Yemeni Children - Victimized by War, Exploitation and Disease.
I hope you will find it in your heart to aid these children. The following photos are taken by the people delivering the packages your donations have purchased.

One of the humanitarian groups that will benefit from your donation is the Mona Relief Charity
, a Yemeni based charity - Registration Number: 177/2015.
And they are delivering lifesaving packages to the hardest hit areas, and bringing smiles to little ones' faces.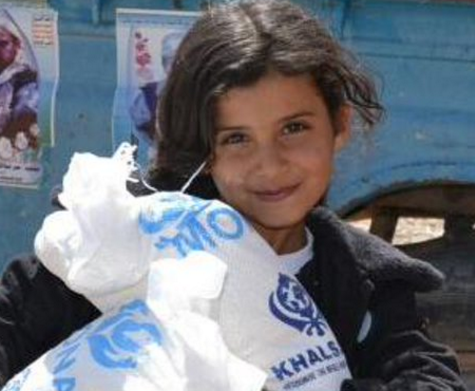 "Continuous bombardment and street fighting are exposing children and their families to a deadly combination of violence, disease and deprivation,"
UNICEF Representative Julien Harneis said, sounding the alarm on behalf of the conflict's most vulnerable.
I have been informed by the Yemeni doctor's group 'Your Ability Organisation' that
267 children
are currently registered in one area in Sana'a "at tan area", and
their diagnosis include diabetes, kidney failure, head injury, dislocation or loss of legs and/or arms, as well as distortion.

Your Ability Organisation is a humanitarian group of dedicated Yemeni doctors and civilians.
The Your Ability courses and support programs will also benefit from the much needed donations made to this fund. 
Yemen: Father and child must dig through garbage hoping to find something to take home for dinner.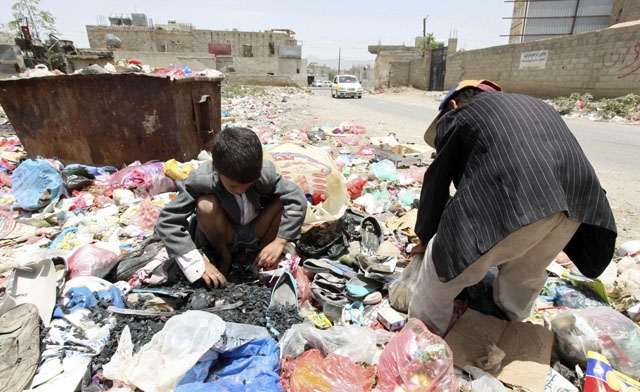 Yemen: Children bear the burden of walking up to seven miles just to find water to bring home.
Yemen: Children in war-torn countries are still just children and always quick to flash a smile.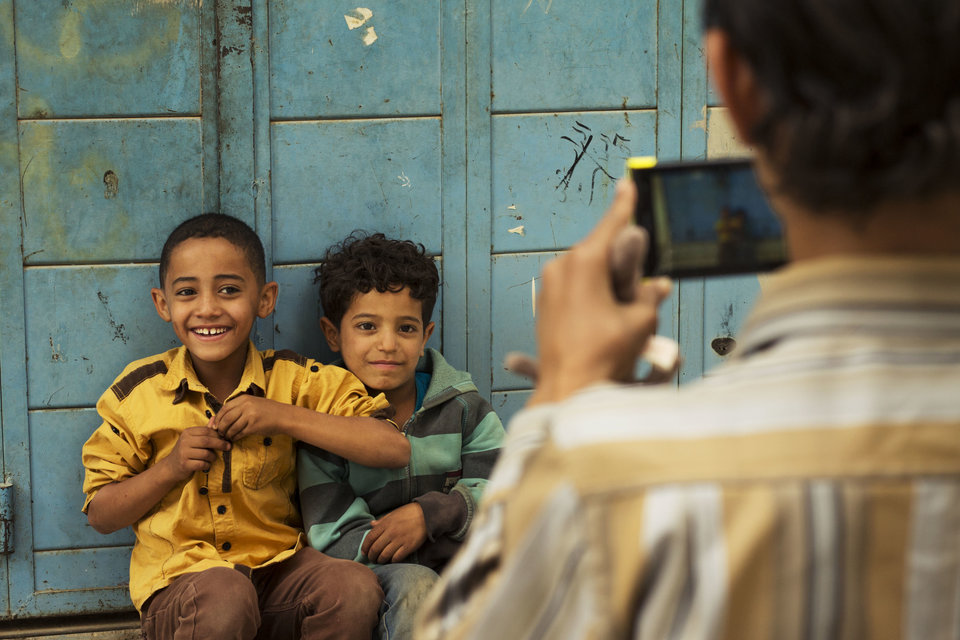 Yemen: At this
Your Ability Organisation
 event children are celebrating the joy of being a child.
Yemen:
 Your Ability Organisation
 is seen here serving cake and building children's confidence and future.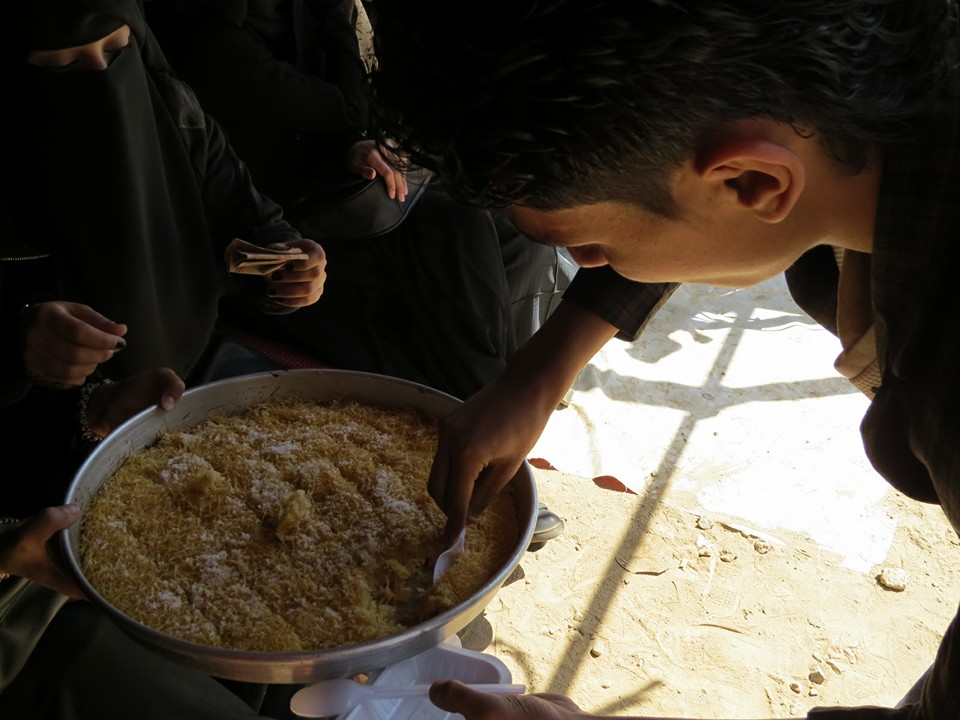 Yemen:
Mona Relief Charity
is bringing warm jackets,  bedding and smiles to the little ones.
Yemen: Here you see Fatik, founder of
Mona Relief Charity 
surrounded by children who will now sleep under a warm blanket at night.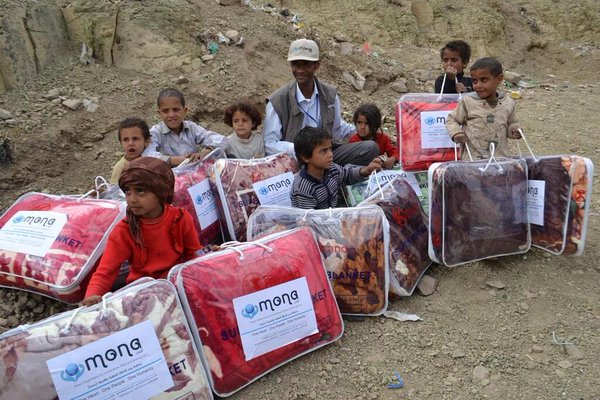 The small Republic of Yemen is overwhelmed by the critical humanitarian crisis of its people, and Yemen is desperately in need of the public's attention.
As a Canadian, raised in a humane society
- I cannot in good conscience turn a blind eye to the trauma and agony these little ones have forced upon them - children are just children - no matter where they live. 
Owner, Publisher:
Alistair Reign News Blog
Founder, Fundraising:
 Colour of War Campaigns
About Me Profile:
Alistair Reign

On behalf of the Yemeni children, I thank you.

+ Read More
Be the first to leave a comment on this campaign.