Collin Schmidt:The Heart of a Tiger
$2,054
of $10,000 goal
Raised by
30
people in 37 months
I added more details so that people can get a better idea of where the money will go.

ABOUT COLLIN
:
Collin will need to have open heart surgery in the near future. We aren't sure of the date, but his doctor thought March, 2015 was going to be the time. All of the doctors together decided to wait until his September follow-up to see if his test moved one more point.
In the meantime, the family is paying for test after test (echocardiograms, EKGs, stress test, etc.) to keep a close eye on any changes. Thankfully, because dad has a good job with good insurance, they only have the high deductible, copays, and medicines (at this point), but it's still expensive.
Collin is a trooper. He never complains about having another doctor appointment or hospital visit, and his little sister attends each one. They love each other a lot so don't be surprised if you see them hugging and saying "I love you"...and that's after they were arguing about something else. :)
Once the surgery is scheduled, mom and dad will obviously want to be with Collin, and your support to help with Collin's medical will allow them some time to do that; without so much fear of the piling bills they will face.
REASON FOR REQUESTED AMOUNT: We honestly didn't know what to ask for because Collin will have more than one open heart surgery; probably two before he reaches adult age (depending on when his first one occurs and what they have to do...which they won't know until they open him up). I hate to say that out loud. :(
ONE ADDITIONAL NOTE: If you want to help make Collin's experience the best that it can be, leave a note that you don't mind if we try to Make a Wish come true for him. I'm not sure what that might be, but if his bills are doing okay, then we could try to help this family make that wish come true. ONLY A COMMENT FROM YOU WILL ALLOW THAT TO HAPPEN so don't worry about your donation.
FROM COLLIN
:
This is Collin's story:
When I was 24 hours old, a doctor told my parents that I had a heart murmur and I would need to see a cardiologist. I went to Children's Hospital where, after hours of testing, I was diagnosed with
bicuspid aortic valve, aortic stenosis, and aortic insufficiency
. Basically, what that means is I have two leaflets instead of three in my valve. Plus, my valve is too thick and narrow. That means my heart has to work twice as hard to pump blood in and out of my heart. My left heart ventricle is enlarging, the tear I have is getting bigger, and I have to take medicine every day to slow down the process. 
At 2 months old, I had balloon dilation with cardiac catheterization procedure. They attached a balloon to the end of a tube and inflated it in my valve so that it opened up more. (That's when the tear happened, but it had to be done.)
 Now, I am 8 and the doctor says, "No more football, weight lifting, or wrestling...ever. My doctor said it's getting very close to the day I need to have open heart surgery. He has done all that he can to hold off surgery until I get a little older, but for my heart to start working better, I will need open heart surgery soon.
The doctors will either repair or replace my valve. What sports and other activities I'm allowed to do, I won't know until after my first surgery. Everything depends on what must be done and whether I'll be on blood thinning medicine. I don't really understand it all or what is going to happen next, but wish me luck and please say some prayers!
Oh, by the way, my nana wanted to try and make a positive out of all this sadness and wrote a local television station about me. I was interviewed on tv, and the Cincinnati Bengals gave me permission to attend one of their practice games. Yes, I was on the Cincinnati Bengals field! 
Here's my interview with 
WCPO
Channel 9 news.
http://www.wcpo.com/sports/football/bengals/watch-bengals-show-heart-by-welcoming-ailing-boy
Then, I wrote a book about it to help with my medical costs. It's called
The Heart of a Tiger
: His love For The Game. I hope you'll check it out.
http://www.amazon.com/Heart-Tiger-His-Love-Game/dp/1514136147/ref=sr_1_1?s=books&ie=UTF8&qid=1433777794&sr=1-1&keywords=the+heart+of+a+tiger
God bless all of you for reading my story and possibly buying my book or making a donation.  ALL proceeds go into my personal account and then get distributed as bills come in. You will help pay for my medical costs and care and I thank you.
Genuinely,
Collin Schmidt 
A Letter To An Editor From Mom And Dad
Dear Editor,
You asked me about the struggles as parents that we go through. I didn't quite get to finish that part of the conversation. I would say that some of the struggles we face as being parents and dealing with Collin's heart condition, are the bills that arrive from each doctor visit, and the time off work we have to take to make sure he gets to all of his appointments. There are times when we can't afford for both of us to be off and have to make the decision as to which parent is going to go; especially when both of us would like to be there at all times to hear the results or the next step that follows.
We also try our best to make sure that our focus is not solely on Collin, but that our 4-year-old daughter, Hailey, gets the same amount of affection and attention that Collin receives. The emotional struggle we face as parents is watching our 8-year-old son go through things that we have never faced as adults, and not knowing the end result, also seeing Collin not being able to do the things that he dreams of and loves. There is always the constant worry that something could happen when he is not by our sides. I hope that this helps you a little bit more than the answer I gave you this afternoon. I wanted to thank you again for the opportunity you are giving our family to get Collin's story and book out to our city.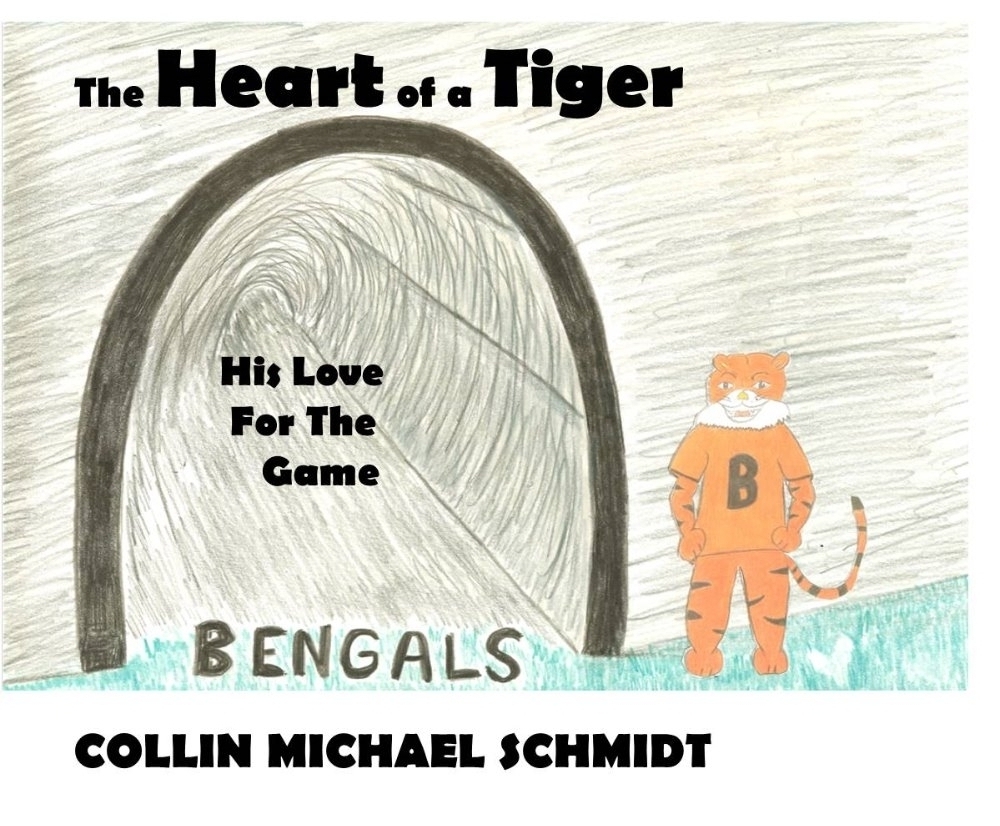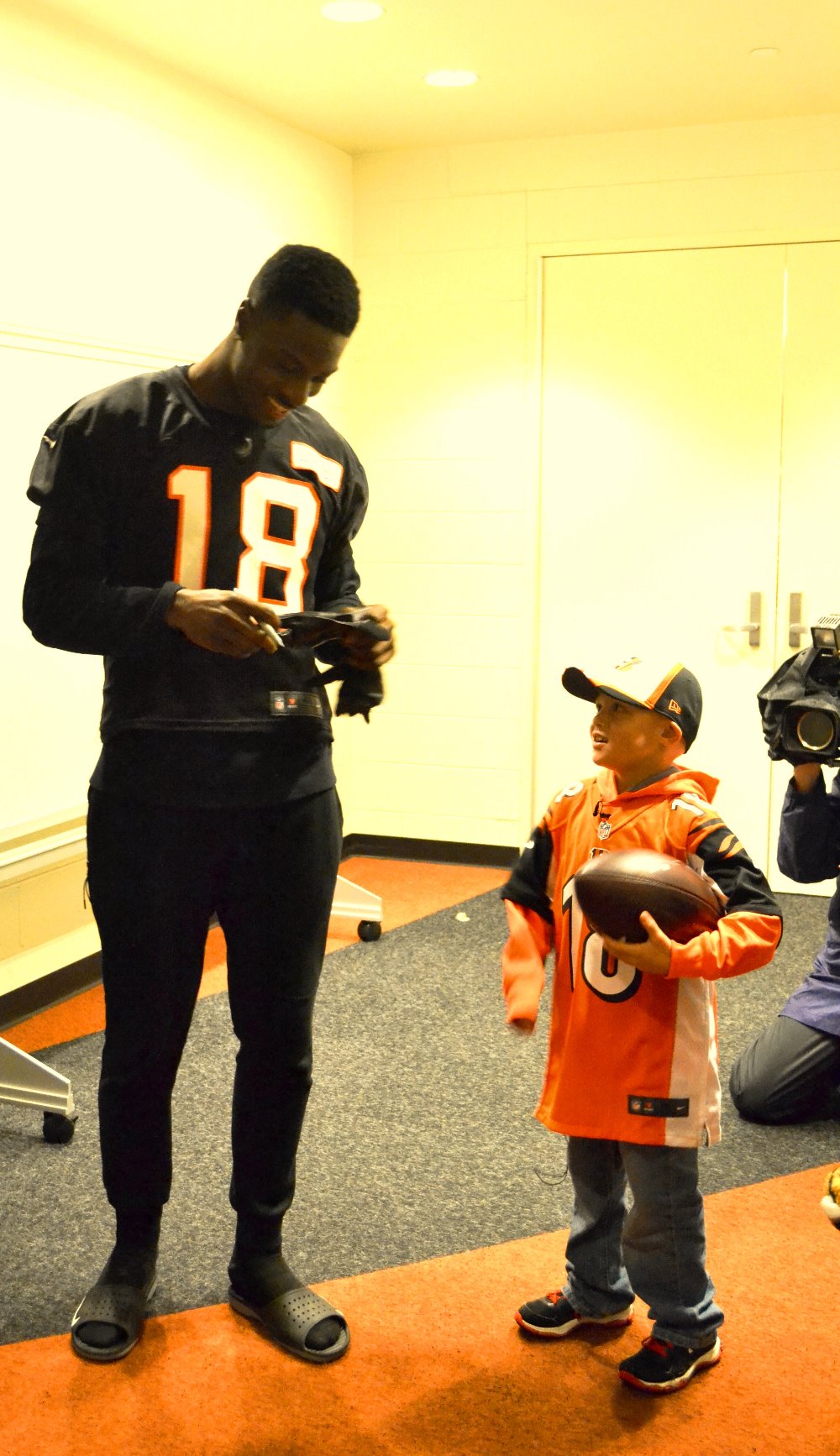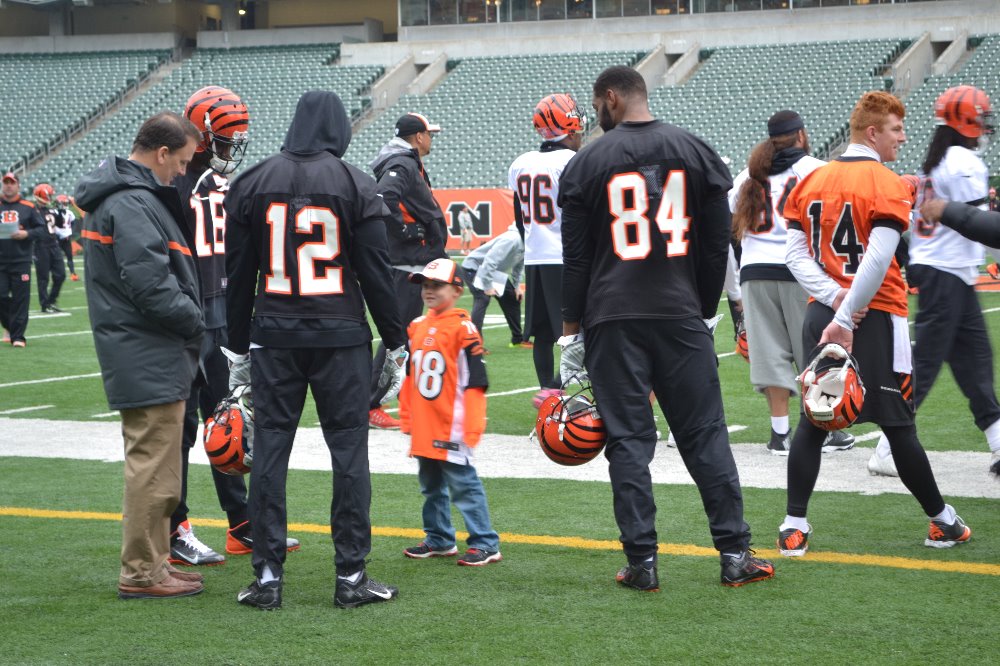 + Read More