CHRISTIAN CHURCH AND RETREAT HOSTEL
€50
of €2.5M goal
Raised by
2
people in 11 months
" CHRISTIAN CHURCH AND RETREAT HOSTEL":
NOUS AVONS BESOIN DE VOS DONS DE 1€, de 2€ ET VOIRE PLUS... SUR CE SITE GOFUNDME:
POUR L'ACHAT CET HOTEL PARTICULIER EN FRANCE, LE TRANSFORMER ET EN UN LIEU SAINT DE VIE EN CHRIST;
UNE MAISON DE DIEU, UNE SOURCE DE NOUVELLE VIE EN LA FOI EN LE SEIGNEUR JÉSUS-CHRIST 
_ DE PLUS, EN SON SEIN METTRE EN PLACE UNE AUBERGE CHRÉTIENNE DE VACANCES DANS UN CADRE DE VIE CULTUELLE ET DE COHÉSION SOCIALE, ET DE VIE CHRÉTIENNE: PARTAGES, D'ÉCHANGES, ECT...
_ UNE MAISON DE DIEU( QUI PERMETTRA DANS LE CALME à TOUT UN CHACUN ET CHACUNE à PRENDRE DU TEMPS POUR SOI-MÊME POUR APPRENDRE OU Ré APPRENDRE à ÉTABLIR SA PROPRE RELATION ET COMMUNION PERSONNELLES AVEC LE SEIGNEUR JÉSUS-CHRIST DANS SA FOI EN CHRIST OU
_ POUR CEUX ET CELLES EN QUÊTE PROFONDE DE FOI EN CHRIST FAIRE UN POINT EN EUX-MÊMES POUR TROUVER QUEL SENS ET QUELLE ORIENTATION DONNéS DÉSORMAIS à LEUR VIE... ET PUIS
_ORGANISER DES TEMPS DE RETRAITES SPIRITUELLES ( COURTS OU LONGS) MAIS ADAPTÉES à CHAQUE CAS ET SITUATION SELON LE BESOIN DE CHACUN ET 
DANS LE CADRE STRICT DE L'EXERCICE DU MINISTÈRE DE GUÉRISONS, DE DÉLIVRANCES ET DE RESTAURATIONS DIVINES ET DE RÉALISATION DE SOI-MÊME PAR LA PUISSANCE DU SAINT-ESPRIT DANS L'ÉVANGILE DU SEIGNEUR JÉSUS-CHRIST( LA PAROLE DE DIEU VIVANTE DE DIEU), AMEN!(Jean 4V14_1V12)
(DE TOUTES FAÇONS Mr... HUISSIER DE JUSTICE (LE CABINET JURIDIQUE GESTIONNAIRE DE CES BIENS IMMOBILIERS) PROPOSERA DE MÊME EN CAS DE VENTE DE CET HOTEL PARTICULIER(Hé.11V1-2,6,35)
"But the fruit of the Spirit is love, joy, peace, patience, goodness, kindness, faith, gentleness, self-control." (Galatians 5V22)
WE NEED YOUR SUPPORTERS AND DONORS TO ACQUIRE THIS PLACE WHICH WILL ALLOW US IN ORDER TO WELCOME ANYONE WITH A CHRISTIAN HOLIDAY HOLIDAY ENVIRONMENT TO LIVE HIS FAITH AND IN PARTICULAR SET UP IN A SPIRIT OF SHARING AND COMMUNION: 
_A RECREATIONAL HOSTEL AT THE LOWEST COST FOR THOSE COMING FROM ABROAD OR LIVING ON THE PLACE IN FRANCE
_ ORGANIZE TIME OF SPIRITUAL RETREATS AND EXCHANGES AND LISTENING TO RESOURCE IN HIS CHRISTIAN LIFE AND MAKE A DIFFERENCE IN HIS MARKET IN CHRIST OR IN QUEST OF AUTHENTIC FAITH IN CHRIST
_ORGANIZE SUNDAY OFFICES AND WEEKLY AND
_ORGANIZE BIBLICAL SEMINARS OF TEACHING.
CROSSADES EVANGELIZATION AND EDIFICATION AND OF HEALINGS, DELIVERANCES AND RESTORATIONS ... DIVINE
_ORGANIZING GOSPEL CONCERTS FOR EVANGELIZING AND BUILDING
_ TO ALLOW THE CHRISTIAN BODY OF USER POWER OF THIS PLACE FOR THE ORGANIZATION AND CONDUCT OF THEIR MARRIAGE
_ TO PROVIDE MEETINGS AND EXCHANGES FOR YOUTH ORGANIZE THEMATIC ACTIVITIES IN FAVOR OF THE YOUTH; FAMILIES, ECT ...; THEY ALLOW THEM TO GROW IN THE KNOWLEDGE OF THE PERSON AND THE REAL DIVINE NATURE OF THE LORD JESUS ​​CHRIST AND THE GOAL OF HIS GOSPEL. THESE TRAINING AND EXCHANGE TIMES WILL CERTAINLY BETTER UNDERSTAND, DISCERN AND UNDERSTAND ITS ENVIRONMENT AND ITS OBJECTS AND PRIORITIES.
WE THANK DEEPLY FOR YOUR INTEREST AND YOUR GENEROSITY FOR NOBLE CAUSE:
"Now, faith is a firm assurance of the things we hope for, a demonstration of those we do not see, and to have possessed it, the elders have obtained favorable testimony." (Hébreux11V1-2)
MY PERSONAL TESTIMONY IN THE MINISTRY OF GOD FOR THE CAUSE OF CHRIST THE SALVATION OF ANY SOUL WHO BELIEVES IN HIM:
"Faith comes from what is heard, and what is meant by the word of God." (Ro.10V17)
After several supernatural visits including that of Tuesday, November 24, 2006 on my way in broad daylight: I saw the sky open like a giant door and I saw with my eyes open man animated images some prophetic messages contained in the book of apocalypse in the Bible and the one of December 15, 2006 where God gave me grace of a supernatural visitation in an environment as being in Golgotha ​​of the Lord Jesus Christ on the cross of wearing on his head a crown of thorn on his head piercing his head with other details ... and lying on his blood, and an abundant shower of blood was falling from the sky streaming down the earth; I was there with my present mother, who lived according to the measure of her faith the presence of the Lord Jesus Christ; But, I was the only one to see face to face and live during 3h30mn. the Lord Jesus Christ on the cross with other details; By revelation according to the will of God, I went after some time to Jerusalem and I realized on the spot that God gave me grace to live in a real and living way the testimony of the events which happened in Golgotha ​​in Jerusalem of our Lord Jesus Christ, who has given himself for our sins, to draw us out of this present evil age, according to the will of our God in whom all the nations, peoples who believe him without distinction, are blessed; For God so loved men God has sent His Son, our Lord Jesus Christ, to whoever believes without distinction and favoritism to his gospel and in his name be saved, Amen! God has blessed me with a prophetic ministry of miracles (through teaching and proclamation and preaching God operates Healings, Deliverances and supernatural Restorations in the body and life of all also from abroad to attend my seminary programs or crusade evangelism, edification hear the word believe and sincerely give their lives to the Lord Jesus Christ as their Savior and Lord attached some videos and photos to my present campaign here:
Since 2007 to date my ministry has been renting a local and current and fixed costs of more than 4,500euros every month and
receives no help or donations or supports; All these people who come to the ministry are in great difficulty, extreme suffering for some seriously ill subjected to the vagaries of life (unemployed, precariousness, loneliness, ect ...) with which, it is necessary beforehand to put in place an individual and personalized support and follow-up to concretely and effectively help them to fit in the social life and in the active society and according to the cases on the administrative level ... and or financial and or accommodation of urgency, temporary or definitive, ect ..., after God has worked in their life and in their body the miracle;
And for others living in France or coming from abroad with heavy difficulties, various and varied evils in their body and / or life as much physical, as moral and family and other details ... with a view to a healing rescues and divine restoration through the power of the word of God and the word of the Lord Jesus Christ in the Bible, and the Name of Jesus, Amen!
(2Co.13V13)"May the grace of the Lord Jesus Christ, the love of God, and the communion of the Holy Spirit, be with you all! The peace of Christ! Shalom!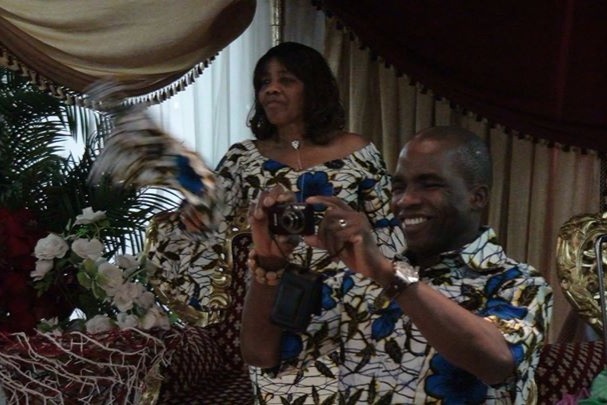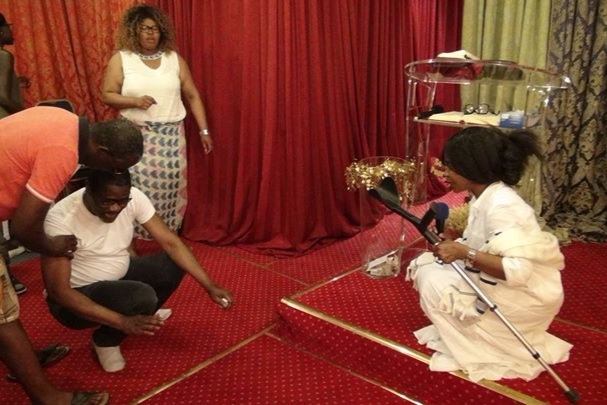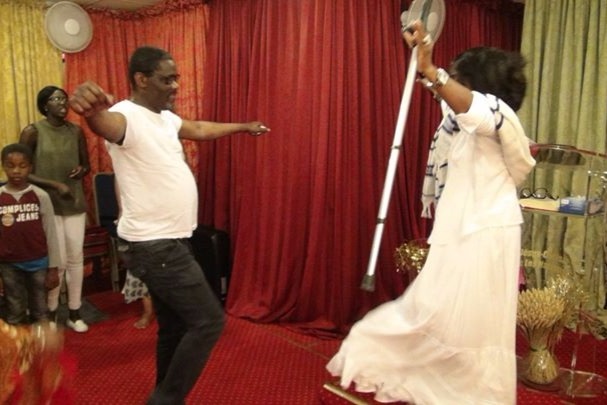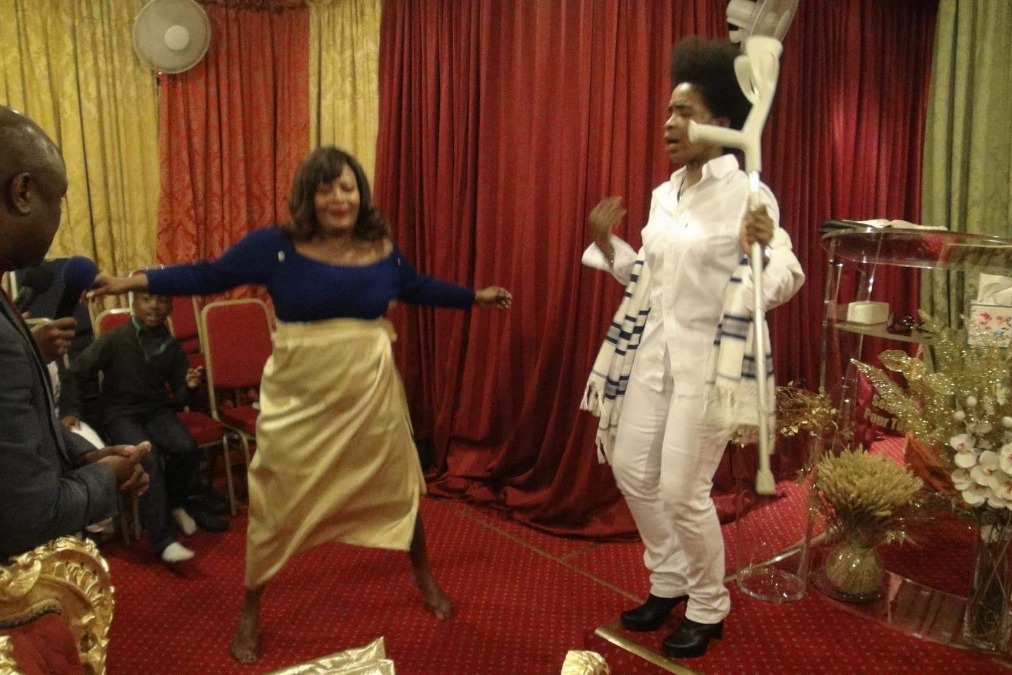 +
"Mais le fruit de l'Esprit c'est l'amour, la joie, la paix, la patience, la bonté, la bienveillance(la gentillesse), la foi, la douceur, la maîtrise de soi." (Galates 5V22):NOUS AVONS BESOIN DE VOS SOUTIENS ET DE VOTRE AIDE ET DES DONATEURS POUR POUVOIR ACQUÉRIR CE LIEU QUI NOUS PERMETTRA, AFIN DE POUVOIR ACCUEILLIR TOUTE PERSONNE RESSENTANT LE BESOIN VITAL DE PASSER QUELQUES TEMPS ET D'ÊTRE DANS UN ENVIRONNEMENT CHRÉTIEN CALME POUR DES VACANCES DANS LA PAIX ET DANS LA PAROLE DE DIEU POUR VIVRE SA FOI EN CHRIST PRENDRE DU TEMPS POUR SON BIEN-ETRE INTÉRIEUR ET NOTAMMENT NOUS DE METTRE EN PLACE DANS UN ESPRIT DE PARTAGE CONVIVIALITÉ ET DE COMMUNION FRATERNELLE:_UNE AUBERGE D'ACCUEIL AU MOINDRE COÛT POUR CEUX VENANT DE L'ETRANGER OU VIVANT SUR PLACE EN FRANCE
_ ORGANISER DES TEMPS DE RETRAITES SPIRITUELLES ET ÉCHANGES ET ÉCOUTES EN VUE DE SE RESSOURCE DANS SA VIE CHRÉTIENNE ET FAIRE LE POINT DANS SA MARCHE EN CHRIST OU EN QUÊTE DE FOI AUTHENTIQUE EN CHRIST_ORGANISER DES OFFICES DU DIMANCHES ET EN SEMAINE ET _ORGANISER DES SÉMINAIRES D'ENSEIGNEMENTS BIBLIQUES.DES CROISADES ÉVANGÉLISATION ET ÉDIFICATION ET DE GUÉRISONS, DÉLIVRANCES ET DE RESTAURATIONS ...DIVINES _ORGANISER DES CONCERTS DE GOSPEL POUR ÉVANGÉLISER ET POUR ÉDIFIER _ POUR PERMETTRE AU CORPS CHRÉTIEN DE POUVOIR USER DE CE LIEU POUR L'ORGANISATION ET LE DÉROULEMENT DE LEUR MARIAGE _ POUR METTRE DES RENCONTRES ET DES ECHANGES DE LA JEUNESSE ORGANISER DES ANIMATIONS PAR THÉMATIQUES EN FAVEUR DE LA JEUNESSE; DES FAMILLES, ECT...; LEUR PERMETTE DE GRANDIR DANS LA CONNAISSANCE DE LA PERSONNE ET DE LA VRAIE NATURE DIVINE DU SEIGNEUR JÉSUS-CHRIST ET LE BUT DE SON ÉVANGILE CES TEMPS DE FORMATIONS ET ÉCHANGES PERMETTRONT CERTAINEMENT DE MIEUX COMPRENDRE , DISCERNER ET CERNER SON ENVIRONNEMENT ET SES OBJETS ET PRIORITÉS.NOUS REMERCIONS PROFONDÉMENT POUR VOTRE INTÉRÊT ET DE VOTRE GÉNÉROSITÉ POUR CAUSE NOBLE:

"Que la grâce du Seigneur Jésus-Christ, l'amour de Dieu, et la communion du Saint-Esprit, soient avec vous tous! La paix du Christ! Shalom!


MON TÉMOIGNAGE PERSONNEL AU MINISTÈRE DE DIEU POUR LA CAUSE DE CHRIST LE SALUT DE TOUTE ÂME QUI CROIT EN LUI:

"La foi vient de ce qui est entendu et de ce que signifie la parole de Dieu." (Ro.10V17)

Après plusieurs visitations surnaturelles dont celle du Mardi 24 novembre 2006 sur mon chemin en plein jour: J'ai vu le ciel s'ouvrir comme une porte géante et j'ai vu avec mes yeux d'homme ouverts en images animées certains messages prophétiques contenus dans le livre d'apocalypse dans la Bible et celle du 15 Décembre 2006 où Dieu m'a fait grâce d'une visitation surnaturelle dans un environnement comme étant à Golgotha du Seigneur Jésus-Christ sur la croix du portant sur sa tête une couronne d'épine sur la tête qui transperçait sa tête avec d'autres détails... et gisant de son sang et il tombait du ciel une abondante pluie de sang qui ruisselait sur la terre; J'étais là avec ma mère présente, qui vivait selon la mesure de sa foi la présence du Seigneur Jésus-Christ; Mais, j'étais la seule à voir face à face et vivre durant 3h.30mn. le Seigneur Jésus-Christ sur la croix avec d'autres détails; Par révélation selon la volonté de Dieu, je me rendu après quelques temps à Jérusalem et je me suis rendue compte sur place que Dieu m'a fait grâce de vivre de façon réelle et vivante le témoignage des événements qui se sont passés à Golgotha à Jérusalem, de notre Seigneur Jésus-Christ qui s'est donné lui'même pour nos péchés, afin de nous arracher du présent siècle mauvais, selon la volonté de notre Dieu en Qui toutes les nations, peuples qui croient lui sans distinction sont bénies; Car Dieu a tant aimé les hommes Dieu a envoyé donné son Fils notre Seigneur Jésus-Christ afin quiconque croit sans distinction et sans favoritisme à son l'Évangile et en son Nom soit sauvé, Amen! Dieu m'a fait grâce d'un ministère prophétique de miracles ( par l'enseignement et la proclamation et les prédications Dieu opère des Guérisons, des Délivrances et des Restaurations surnaturelles dans le corps et la vie de tous ceux aussi venant de l'étranger pour assister à mes programmes de séminaire ou de croisade d'évangélisation, d'édification entendent la parole croient et donnent sincèrement leur vie au Seigneur Jésus-Christ comme leur Sauveur et Seigneur ci-joint quelques vidéos et photos à ma campagne ici présente:

Depuis 2007 jusqu'à ce jour mon ministère loue un local et les frais courant et fixe de plus de 4.500euros tous les mois et
ne reçoit aucune aide ni de dons ni de soutiens; Toutes ces personnes qui viennent au ministère sont en situation de grandes difficultés, de souffrances extrêmes pour certains gravement malades assujetties aux aléas de la vie( au chômage, la précarité, solitude, ect...) auprès desquelles, il faut en amont mettre en place un accompagnement et un suivi individuels et personnalisés pour concrètement et efficacement les aider à s'insérer dans la la vie la sociale et dans la société active et selon les cas sur le plan administratif...et ou financier et ou un hébergement d'urgence, temporaire ou définitif, ect..., après que Dieu ait opéré dans leur vie et dans leur corps le miracle;

Et pour d'autres vivant en France ou venant de l'étranger avec de lourds difficultés, divers et variés maux dans leur corps et/ou vie tant physique, que morale et familial et autres détails... en vue d'une guérison délivrances et restauration divines par le biais de la puissance de la parole de Dieu et de la parole du Seigneur Jésus-Christ dans la Bible, et du Nom de Jésus, Amen!

(2Co.13V13): "Que la grâce du Seigneur Jésus-Christ, l'amour de Dieu et la communion du Saint-Esprit soient avec vous tous! La paix du Christ! SHALOM!

+ Read More