reconstructive surgery
$600
of $17,000 goal
Raised by
7
people in 39 months
I have started this account to raise money for reconstruction of a difigured body left behind after spindle cell carcinoma and major weight loss. 
I am a 35yr old married mother of one. I am a full-time pediatric dental assistant, care giver for my elderly parents, and your every day manic mom. 
My story began over 12years ago. I had just given birth to my baby boy. While at the hospital trying to learn how to breastfeed my baby, we had ran into some complications. My last day at the hospital I had discovered that my left breast had a pea sized knot. I showed the nurses and they told me that it was a milk knot. They explained that it was common with milk coming in for the first time . They told me to put warm pack on the knot to help break it up and help the milk flow. That wasn't working. 
At my first check up with the doctor I informed him about that knot not going away. He told me to keep up the warm packs and massaging the area and it would go down.
I stayed in this circle for 4 months. That pea sized knot was now the size of a golf ball. At this point I had to take matters into my own hands. I saw the PA at my primary care physicians office. She sent me to get an ultrasound. That radiologist sent me to a surgeon. They told me it was for sure a tumor because it's circulatory system. The surgeon removed the tumor and sent it off to be tested. Test results in. I had spindle cell carcinoma. Then I was off to see an oncologist for treatment and more surgeries. 
During my whole experience with cancer  I was uninsured. I had no plans of reconstruction, I just wanted to be well and able to raise my family. The financial strain a long with emotional struggle was enough to over come while being a young mommy.
I have had over 13 surgeries in the past 14yrs. Not all cancer related but physically/financially draining none the less. 
Fast forward 11 years and I decided that I am ready to change my life.
One of the big things holding me back along with the price of surgery was my obesity. What good would it do me to add 10 pounds of boobs when my weight was over 300lbs. So I decided to get my health and body in order.
In the beginning of my weight loss jurney surgery was not my goal, loosing weight and feeling alive was what I strived for. I longed to be a better healthier person who could spend many years with my family. 
In the past 3 years I have lost over 130lbs through extreme diet changes and lots of exercise. I assure you that's no easy feet.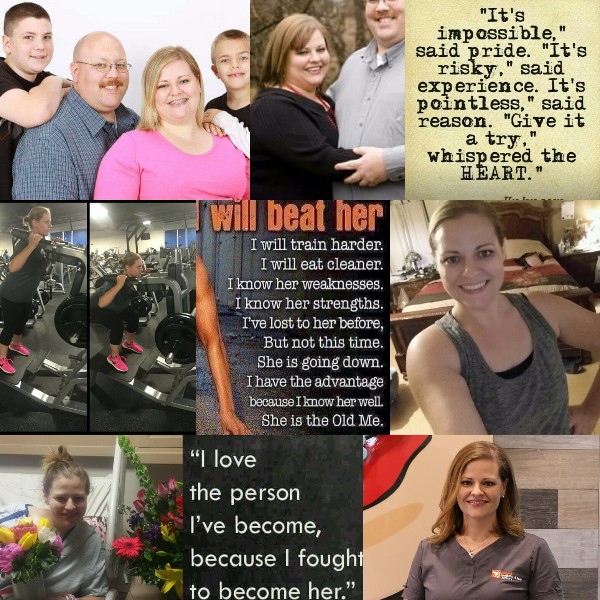 Now that I achieved  my goal weight that I hoestly didn't think I was going to be achieve (I didn't achieve alone God has his hands all in this), I am at the realization that the cost of this surgery is way more than I can come up with. Even though I did not have a plan set in stone on how this was going to happen I continue to strive forward having faith that if it is meant to be God would find a way.
Because of the girl I am and the way I was raised I struggle asking for something that I didn't earn on my own. Therefore I have been trying to earn money to put in my "Milk Jug" fund.  So I have been building stuff from reclaimed wood. I mainly up cycle pallets. I have made all kinds of furniture and decor. This is proving to be an enjoyable hobby that allows me to craft at home where I can still care for my son and parents.  Though my work with Charity's Pallet Palace has been fun
 it isn't quite bringing in the revenue needed to pay for surgery. So, if I really want this to pan out I have to humble myself and lower my pride and ask for help. Help in donations, advertising Charity's Pallet Palace, and or selling my creation.So this is me asking for anyone wanting to help fund my surgery, please give me your donations.
 Thank you for taking the time to read and take interest in my story. Who knows, maybe The Lord is using you to help me fund my surgery.
Blessings,
Charity Williams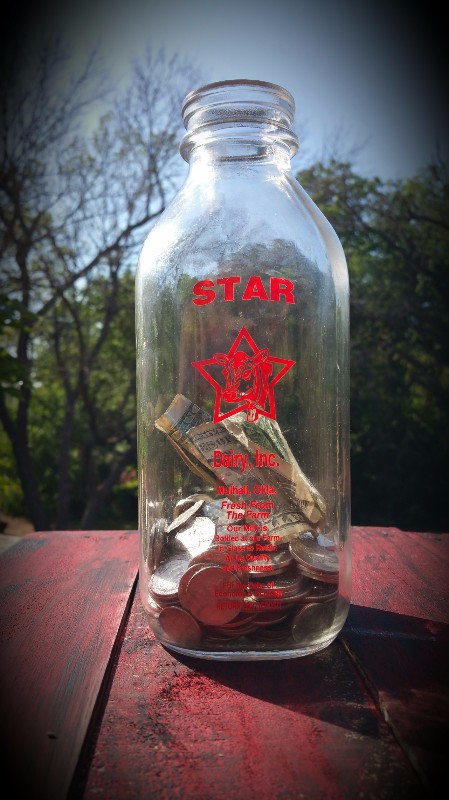 + Read More
Be the first to leave a comment on this campaign.