CBIB - Burials for Indigent Babies
$3,898
of $10,000 goal
Raised by
44
people in 34 months
CBIB- Compassionate Burials for Indigent Babie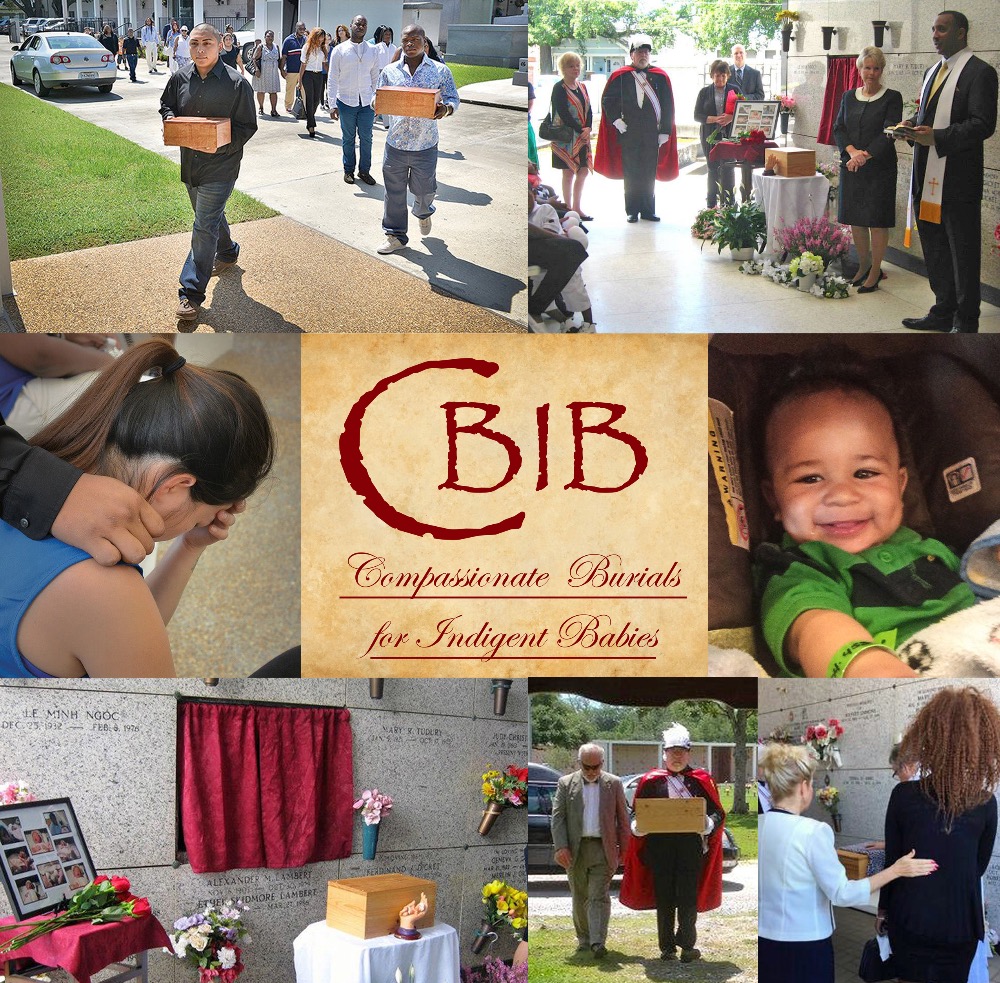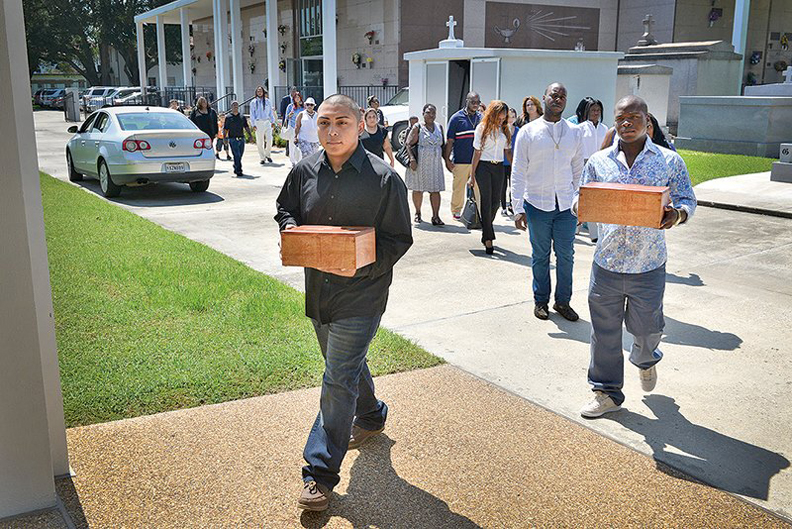 www.cbibinc.com
CBIB, a 501(c)3 charity, has buried babies unclaimed, abandoned, thrown away in the trash. CBIB buries babies for families who can not afford a burial/funeral after the loss of their baby. We have provided a valuable service for communities in Louisiana such as New Orleans, Slidell, Shreveport, Hammond, St. Rose, Thibodaux, Covington and surrounding areas.
Our Mission Statement :
1. To hold dignified burials for abandoned or indigent babies.
2. To bring comfort to their families.
3. To raise awareness of the Safe Haven Law so babies won't be thrown away.
CBIB Compassionate Burials for Indigent Babies The funds we are asking for would go towards the free funerals and burials we provide for indigent families who have lost a baby.  As everyone knows, a funeral can be costly, and there are families who are not able to bury their little loved ones who have passed. With the grant received, we will be able to pay for the burials. We receive continuious calls for help and therefore, we bury babies on a monthly basis. In 2014 we have buried 21 babies, in 2015 we have buried 19 babies, in June 2016 we have buried 19 babies so far and these numbers continue to grow.  We would greatly appreciate the help  and the generosity of this gift would help multiple families in need. For more information please visit our website:
www.cbibinc.com.
+ Read More
In the New Orleans Advocate: The Rev. Angel Diaz blesses Huber Avila on Wednesday August 15, 2018, during funeral Services for his 1-year old son Aaron Avila first birthday-after suffering a crushed skull and bruising on the length of his back to his buttock. The boys mother, 21 year old Jennifer Avila, has been charged with obstruction of justice for lying to investigators while her live-in-boyfriend, Fernando DaRocha 28, is facing 1st degree murder charges in the alleged brutal beating death. The Funeral at St. Patrick's Cemetery #1 in New Orleans was arranged and paid for by CBIB Compassionate Burials for Indigent Babies, a non profit that provides a dignified funeral and burial at no cost for families in need.
+ Read More
11 ABANDONED BABIES July 25, 2018 CBIB Compassionate Burials for Indigent Babies will be having a funeral for 11 babies. Ten babies were still born and left at the hospital. Baby lived 10 hours. We do not have the story of what happened to each one, but we do know that sometimes parents don't have enough money to bury their baby, so their baby is left at the hospital. Also, it is important here to say that CBIB tries to not judge in the circumstances of the deaths of children. We just do our job and bury each one in a respectful manner. We pray for peace for those who are unclaimed and for their parents. CBIB believes that we were all created equal and that all human life is precious and deserves a dignified burial. We are trying to raise funds for this funeral. Thank you.
+ Read More