15
3
Candace's Breast Cancer Fundraiser
$2,090
of $5,000 goal
Raised by
18
people in 10 months
I am a 33 year old single mom of a sweet & funny 3 year old girl, and a sensitive & intelligent 5 year old boy. I am also a massage therapist, fitness instructor, and entrepreneur. My passion in life is to help others overcome pain & injury, and to live fuller, healthier, more active lives through bodywork and functional movement.

On August 2nd, 2018, my self-perception as an overall healthy person was shattered when I was diagnosed with stage 3 locally invasive her2+ ductal carcinoma in situ in the right breast. We had been watching a small lump for several months before the Dr finally ordered imaging to be done on it. At that point it quickly became apparent that beneath that 2cm lump, there was much, much more going on- a tumor measuring 10x5x5cm, practically that entire breast!

Over the past 2 years since becoming single, my independence has been hard wrought through much work and study to build my skillset and private practice, often at the expense of time and energy to spend with my kiddos. This diagnosis puts me in the position of needing to move back in with my parents immediately and drastically taper down my massage practice, breaking my lease on my massage suite and putting a halt to the growth I had been working so hard to achieve in my business and with my clients.

I am asking for this money to cover currently outstanding medical bills from recent scans and procedures, to pay the fees associated with early termination of my lease on my massage suite, and provide a financial cushion for times when I will be unable to work at all so that expenses like childcare and my car payment aren't put upon my parents. I expect to be out of work for at least a month and probably longer beginning in February after my bilateral mastectomy. I will be undergoing immunotherapy and chemotherapy up until that time and then again afterward, and am unsure at this moment how capable I will remain during that leg of the treatment.

I do hope to maintain the ability to teach most of my Pilates classes, do several outcall massages per week, and still make my planned trip to LA in October for my BASI Pilates certification test-out. In addition I am weighing options on CEU provider certification, health coaching, and personal trainer certification programs to reroute my career path toward modalities that will still allow me to create a big impact in my client's lives without being physically taxing on me during times when my health will not support it.

Any help during this time of change for our family is welcome and appreciated! <3
+ Read More
Update 2
5 months ago
Share
Just had an appointment with the surgeon to review my MRI results after 12 rounds of the first chemo cocktail. My whole care team seems excited that I've had a near complete response to the chemo, going from a total size of 10x5x5cm (ie: huge!) with multicentric tumors and abnormal axillary lymph nodes, to just a single tumor of 1.4cm.

I'm now 2 for 4 on the 2nd chemo cocktail, and should be past the worst of treatment by mid January. I'll have radiation and more immunotherapy (read: chemo, but supposedly not so godawful) post surgery, but the amazing response to chemo has changed our initial ideas about the direction that surgery might take.

The biopsied lymph node was negative for cancer and yet it responded to chemo, which means those babies are probably gonna need to come out and get looked at. The original plan of basically scraping off the entire front of my torso to build new boobies out of my mum tum (and the ensuing months of recovery and rehab) is seeming a bit drastic at this point though.

We'll end up doing more scans after those last 2 chemos, and the surgeon said he needed some time to consider the complexity of my case, and what approach would be enough but not too much. I may end up with a large lumpectomy, two lumpectomies, or a single mastectomy with an implant. In any case, progress is good and I'm confident in my care team to help me make the right decisions in the next 6 weeks or so as the worst phase of treatment comes to a close.

What blows my mind is just that a year ago my annual well woman exam didn't turn up any suspicion, but by July my entire right breast was basically one huge tumor. Will definitely be adding regular self exams to my routine when this debacle is all said and done!

On the financial end, I just paid my January bills and I'm about broke but I don't expect to be able to get back to work until late March at least.

In addition to my regular expenses, my 3 year old desperately needs to get back into a daycare program, and my out of pocket expenses and deductible will reset with the new year just in time for the next round of scans, surgery, radiation, etc.

Any help getting through the second half of this ordeal is much appreciated!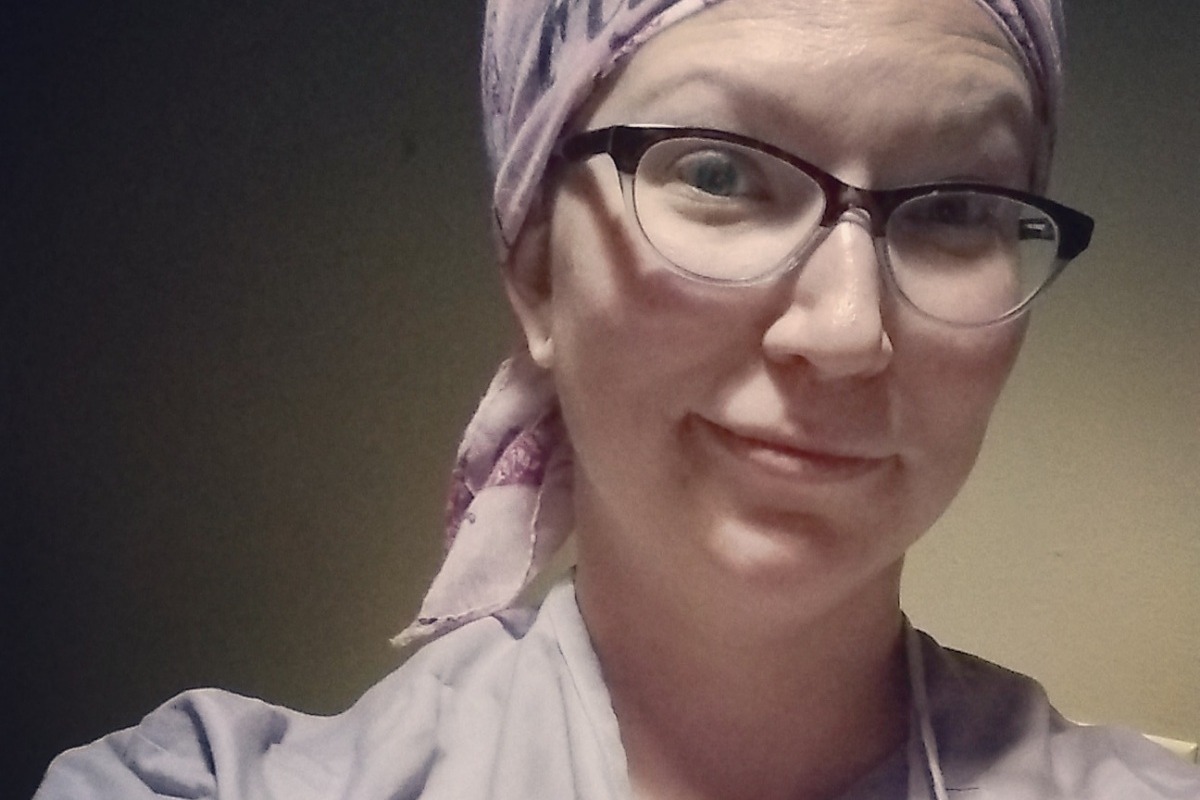 + Read More
Update 1
8 months ago
Share
Tomorrow is treatment #7 of 56! Spoke with my surgeon last week and we are most likely moving surgery up to mid December in order to get insurance to cover out of pocket costs before the calendar year resets.

Next weekend, the 12-14th of October I will be traveling to LA to complete my 500 hour BASI Pilates certification.

Please consider donating to help with travel expenses and to help me save up for post surgical recovery over the Christmas holiday. Many thanks to those who have helped out so far! ❤
+ Read More
Read a Previous Update