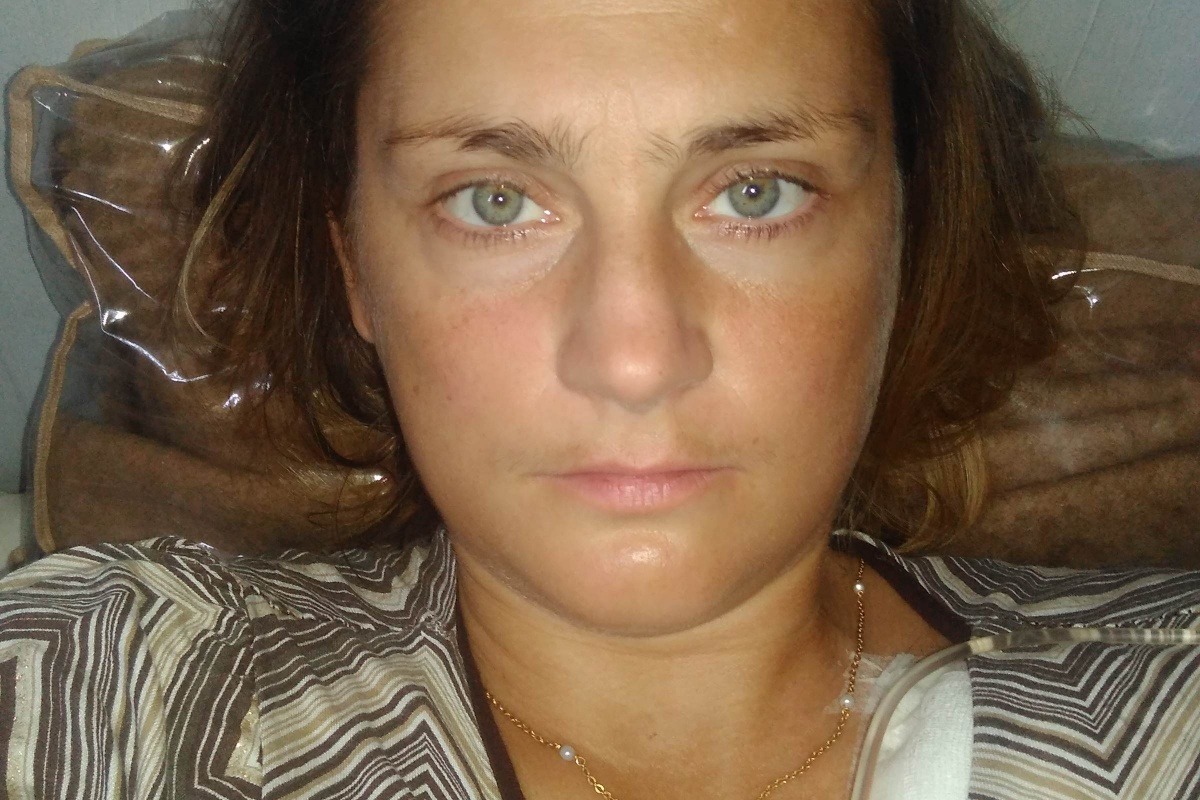 44
3
Cancer and Lyme Single mum's fight
€1,775
of €4,000 goal
Raised by
42
people in 13 months
Hello, thank you for your support in advance. My name is Elena and here is my story. 7 years ago, while being pregnant and after I gave birth to my daughter I started to lose my health, felt no energy, constant headache, memory loss, nausea and so many many symptoms. I pushed myself through every single day, trying new doctors and new treatments, and only 3 years later I was finally diagnosed with chronic Lyme, but still had to fight with it and still struggling now. 1.5 years ago it turned out I have cancer  -sarcoma with metastases  in lungs, breast, some bones and soft tissues. Believe it or not, I got no fear or new emotions, as I was already used to feeling terrible all the time and doing my best to heal. I came to the holistic approach, and my Doctor told me that it is amazing that I am still alive with all mass of tumour I have, but he sais it is because I researched a lot myself , found all possible protocols and did a lot- from coffee enemas to supplements and ozone treatments, and it has been a full-time job- to survive. One day I will write a long long list of all that i tried ). Anyway I got almost home ridden, could not take care of my daugter and even of myself. My dear mother had to take care of both of us, and still I could not live without her help. I am doing natural protocols for cancer and infections, immumo stimmulant therapy.It means my body has to fight itself, but it is not easy, as I get very high fevers. I get a lot of intoxication and inflammation from Herx and cancer cells die off. Tumor lysis syndrom is also not fun.
Sometimes I do not know what makes gived me most symtoms-Lyme or Cancer, probably Lyme, as cancer is often spreading without any symptoms. Well, Lyme patients will understand me.

I also still feel guilty a lot that I am a sick, so not perfecr mother to my daughter, even though I know that I am doing my best, go through a lot of pain and suffering now ,hoping to be nit only alive, but healthy and full of energy to raise my child.  It is really sad to see a 6 year old girl playing a doctor who does plasmapheresis or some IV drip. She even kbows the word "Serrapeptase") Over these almost 18 years I lost a lot-job, friends, normal life.
So now I would like to ask for help to cover all my medical bills and be able to try some treatments that I could not afford before. I spend 7-12 hours daily on IV treatment, 5-6 days a week. It has been getting better, there is some shrinking on MRI, but I can not stop treatment, or it may grow again!!
I have a lot of hope, and if I am still alive, maybe I am needed here for some reason. I forgot who I was before, but ironically I still dream sometimes. What if I really do have future? All I know I am already changed a lot.
I will be greatful for any support, even a tiny bit. It is the desire to help that matters.
Bless you.
-------------------------------------------------

This is me, after I got my first port a cath.Lost a lot of weight after that, had cahexia, but now I am gaining weight again


+ Read More
Update 1
13 months ago
Share
It was an important step to start this campaige.
I thank everyone and it is amazing! I was so worried thinking embarrased and confused about doing this thatI had no sleep last night.Over the pasr years I have limited my communication a lot,feeling a thick shell around me. Now I am opening more,I hope I will not hide myself anymore.maybe it is a crucial part of healing.It feels so different, touching when even people who you do not know help you from different parts of the world. My brain is so foggy today that I could notfigure out how to add someone to the team.I do often have long periods when I can not follow this page or answer anyone as I feel too bad.I would appriciate if someone could become a member of the team,to thank dear donors or post an update. ....Hugs!
+ Read More