Help Caleb Find His New Service Dog
$16,685
of $15,000 goal
Raised by
136
people in 38 months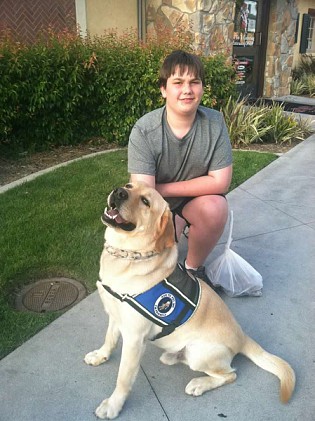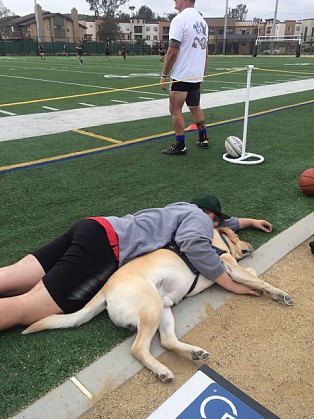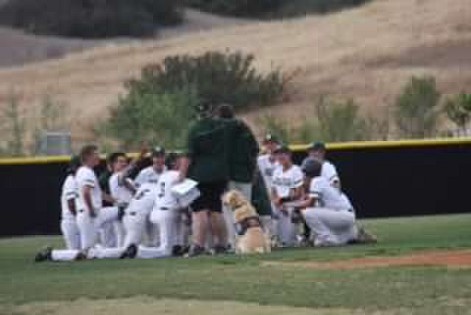 We had the pleasure of working with Caleb Strachan and his family while providing his service dog / best friend "Duke" with his medical care at Into the Sunset Pet Transition Center.  Iris (Caleb's Mom) reached out to us to help Caleb prepare for Duke's passing after a terminal cancer diagnosis. Unfortunately, as we were counseling Caleb, Duke started to decompensate and was euthanized that very day surrounded by his family and an outpouring of love.  The fact that Duke was only 5 years old makes his loss even more heartbreaking.
The Strachan family impacted us greatly.  Duke's euthanasia was the most difficult in our 20+ years in veterinary medicine.  Their strength, resilience and determination are inspiring.  For those of you that don't know them, here is their story:
Jeff and Iris are the proud parents of 3 children.  Caroline, KC and Caleb.  KC is 18 years old and was born with Down Syndrome.  KC went completely blind at the age of 7. In spite of his challenges, his smile and spirit shine bright.
Caleb, is a 16 years old junior at Sage Creek High School in Carlsbad, CA.  Caleb has autism, is bright, funny, caring and since Duke - an outgoing young man.  
Autism is a 'spectrum disorder', which means it covers a range of conditions and potentialities.  Although Caleb struggles with expressive verbal and written communication, his autism was accompanied by a gift in mathematics.  Isolation was however a cruel result of Caleb's difficulty in expressing himself to others. He struggled a great deal in junior high and felt lost, lonely, out of place, and 'invisible'. He hated going to school, and was frustrated by his marginal academic achievements, especially when he would devote a tremendous amount of effort to them.  Caleb will describe this time in his life as the "Dark Days".
His family decided to get him a service dog in order to help Caleb with his extreme loneliness, frustration and anxiety issues.  Caleb and Duke met at, DogWish, a ranch that specializes in training dogs for those with special needs.  Caleb will tell you that he and Duke "locked eyes" and the rest is history.  Caleb's profound statement to his mom, on the first day Duke came to live with them, was, " the Dark Days are over!"  Caleb and Duke, spent a year working with Bob Taylor, the owner and trainer of DogWish, to prepare Duke to accompany Caleb his freshman year of High School.
Duke quickly became Caleb's best friend and confidante.  Duke was trained to intervene should Caleb be confronted with a bully or uncomfortable situation.  Duke was also trained to be aware of Caleb's anxiety levels and provide comfort when elevated.   Duke was the first Service Dog of his kind ever to enter the Carlsbad Unified School District.  The first day of high school, with Duke by his side, was akin to when Moses parted the Red Sea and the captives were set free!  Duke's presence transformed Caleb!
Caleb started to meet new people, gain confidence, ran and was elected Sage Creek High School's first ASB President!  As ASB President, Caleb gave a speech in front of over 500 people during the dedication ceremony for Sage Creek High School; he received an exuberant standing ovation!  Caleb tried out for the baseball team, a sport he had never played, but wanted to join. While Caleb did not make the team, he and Duke were asked to be the Assistant Manager and Duke became Team Mascot, also known as the 'Dug Out Guard Dog'.  The following year, Caleb joined the wrestling team, competed in tournaments, won a medal for his weight class and became a contributing athlete of the team.  Caleb currently is maintaining a 3.67 GPA, with no modifications, and planning to go to college. Caleb will tell you that Duke changed his life, gave him the confidence he needed to get good grades, loved him into making a difference and inspired him, to choose to matter.
The administration, teachers and students at Sage Creek High School embraced Duke and Caleb and have decided to honor Duke by burying him in centerfield and placing a commemorative plaque in the baseball dugout. 
Now that Duke is gone, Caleb and his family are searching for his new best friend and companion. Finding a service dog is not an easy feat.  Families can wait two plus years to get a dog due to the high demand.  Caleb's situation is unique because his buddy is specially trained to assist people with autism.  The Strachan family has identified a trainer but the cost is upwards of $15,000.  They exhausted their resources covering Duke's medical expenses.
Please help us to find and train Caleb's new service dog.  Caleb is terrified to go back to those "Dark Days".  If anyone deserves assistance it is the Strachan family.  All funds will go towards finding and training Caleb's new buddy.  Any donation is one step closer to helping us reach our goal.
+ Read More
I am so happy you've exceeded your goal. I have a beautiful 4 month old Golden Retriever named Rosey, who has the most gorgeous eyelashes. I've fallen in love with her, but would love for Caleb to have her as my gift.
+ Read More
Awesome to hear he made the goal. Congrats and good luck Caleb. So happy for you and your family
+ Read More