Inner City Kids Trip of a Lifetime!
$12,950
of $16,000 goal
Raised by
68
people in 45 months
Have you ever wanted to change a life?
Here's your chance!
Our goal is to raise $20,000 in 20 days!  

We have recently adjusted our total goal.   #webelieveinmiracles 
Bradley Tech High School is an inner city school with 95% free or reduced lunch.  12 of our elite students have the opportunity of a lifetime, but that opportunity may not come true without your help!
All year long we have been raising money to send 12 students on an international trip to Ireland, Wales, England, and France. Along the way, an anonymous donor promised to donate $1,400 per student. As the due date came closer, the promise of the check began to diminish. Recently, the promise has vanished completely and now 12 students are left with a bill that is unrealistic.  By February 27th, 2015, the already extended deadline will arrive. If at this time, student balances are not paid off, they will have lost all the monies they worked all year to raise along with their opportunity to move from"block view" to "world view".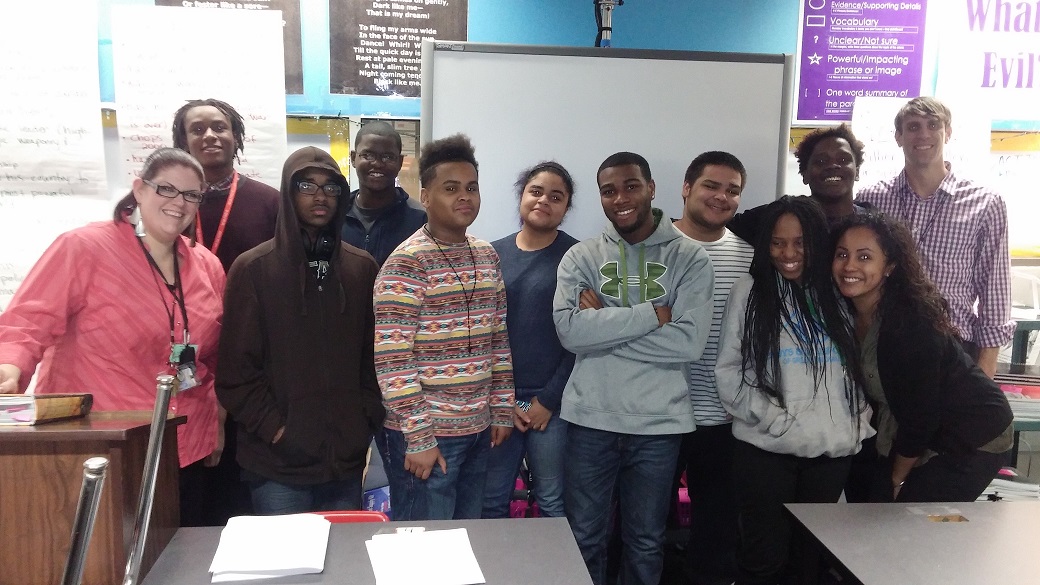 With their hopes so high and with the vision nearly shattered, we are hoping that if financially possible, you may find it in your heart to help lift the spirits of these inner city students. Time and time again, they are set up to be let down.
Help us prove to them that hard work does indeed pay off and that no dream is too big.
The group of students that are signed up to attend are among the top achievers at Bradley Tech High School.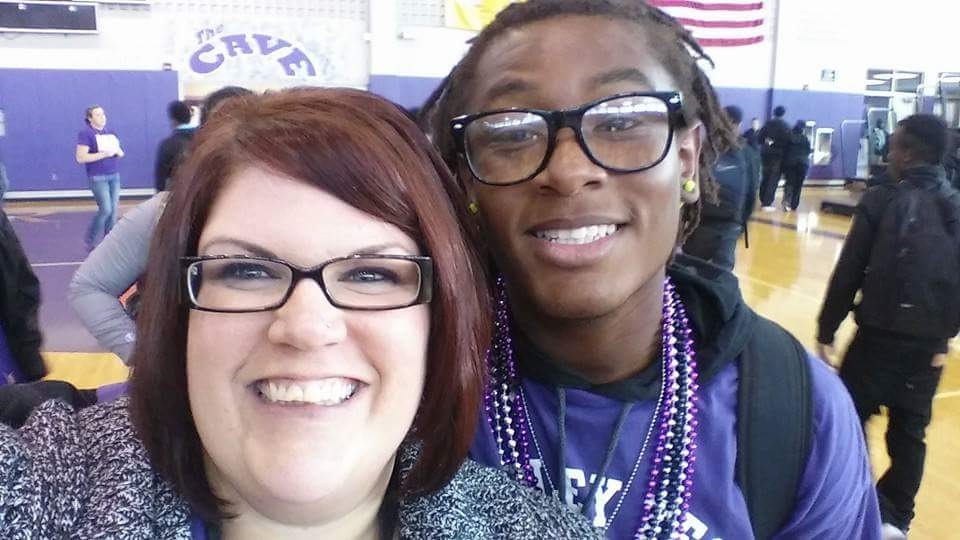 They have risen to high standards and have truly exhibited excellence in areas beyond the classroom. They are leaders in every way and will one day, without question, make a positive difference in our world.
Like Lena Younger, in "Raisin in the Sun", the only thing we can be accused of is "aiming to high".  Please help us achieve our dreams and change our world.
Below are the educational objectives for this trip: 
1. To promote international understanding and a respect for a variety of cultures
2. To clarify and deepen our understanding of the American identity and its values and beliefs through intercultural experience
3. To expand our knowledge about culture and history and the basis for different values and beliefs
4. To develop the interpersonal skills necessary to navigate a new environment with confidence, maturity and flexibility
5. To use writing as a way of self-reflection and analyzing one's experiences. (Students have been writing journals for the past month and will continue to do so pre, mid, and post trip.) 
In addition to the above educational objectives, my students will also meet the following English Language Arts Educational Standards (CCSS): 
W3. Write narratives to develop real or imagined experiences or events using effective technique, well-chosen details, and well-structured event sequences.
W4. Produce clear and coherent writing in which the development, organization, and style are appropriate to task, purpose, and audience.
W5. Develop and strengthen writing as needed by planning, revising, editing, rewriting, or trying a new approach, focusing on addressing what is most significant for a specific purpose and audience.
W6. Use technology, including the Internet, to produce, publish, and update individual or shared writing products, taking advantage of technology's capacity to link to other information and to display information flexibly and dynamically.
W7. Conduct short as well as more sustained research projects to answer a question (including a self-generated question) or solve a problem; narrow or broaden the inquiry when appropriate; synthesize multiple sources on the subject, demonstrating understanding of the subject under investigation.
W8. Gather relevant information from multiple authoritative print and digital sources, using advanced searches effectively; assess the usefulness of each source in answering the research question; integrate information into the text selectively to maintain the flow of ideas, avoiding plagiarism and following a standard format for citation.
W9. Draw evidence from literary or informational texts to support analysis, reflection, and research.
W10. Write routinely over extended time frames 
S&L1. Initiate and participate effectively in a range of collaborative discussions
S&L2. Integrate multiple sources of information presented in diverse media or formats (e.g., visually, quantitatively, orally) evaluating the credibility and accuracy of each source.
S&L4. Present information, findings, and supporting evidence clearly, concisely, and logically such that listeners can follow the line of reasoning and the organization, development, substance, and style are appropriate to purpose, audience, and task.
S&L 5. Make strategic use of digital media (e.g., textual, graphical, audio, visual, and interactive elements) in presentations to enhance understanding of findings, reasoning, and evidence and to add interest.
L3. Apply knowledge of language to understand how language functions in different contexts, to make effective choices for meaning or style, and to comprehend more fully when reading or listening.
Below is our itinerary for this trip: 

Day 1: Fly overnight to Ireland
Day 2: Shannon | Killarney
– Meet your Tour Director at the airport
– Travel to Killarney
Day 3: Killarney
– Take an excursion to the Ring of Kerry and
encounter Ireland's famed mystical beauty.
This stunning 112-mile coastal route wraps
around the Iveragh Peninsula. Here you can
experience everything from the Old Monastery
to unspoiled beaches to Killarney National
Park. On your visit, make your way along lush
rolling hills and take in magnificent views of
the Atlantic Ocean and the placid Lakes of
Killarney. You'll also pass by the misty peaks
of Macgillycuddy's Reeks. This range reaches
its zenith at Carrauntoohil, Ireland's tallest
mountain. In Glenbeigh, visit the Bog Village.
Wander through a re-creation of an Irish village
from the early 1800s as costumed guides
demonstrate the way of life that prevailed in
19th-century rural Ireland.
– Visit the Bog Museum
Day 4: Killarney | Dublin
– Visit Blarney Castle
– See Rock of Cashel
– Travel to Dublin, Ireland's capital city scenically
situated between Dun Laoghaire (pronounced
"dun leery") and Howth Head's rocky peaks.
Literary history greets you at every turn, from
Trinity College, where playwright Samuel
Beckett and satirist Jonathan Swift studied, to
the Long Room of the Old Library, where you'll
see the Book of Kells. Irish monks created
this calligraphic manuscript over 1,000 years
ago. Admire St. Patrick's Cathedral, whose
presence honors the patron saint of Ireland,
and when you ride through Dublin's elegant
Georgian squares, be sure to ask your guide
about the colorful doors.
Day 5: Dublin
– Take an expertly guided tour of Dublin:
Georgian squares; O'Connell Street; St.
Stephen's Green
– See the Book of Kells at Trinity College
– Visit St. Patrick's Cathedral
Day 6: Dublin | Holyhead | Coventry
– Travel by ferry to Holyhead
– Visit a Welsh castle
– Continue on to Coventry
Day 7: Stratford | London
– Take a tour of Stratford
– Visit Shakespeare's Birthplace
– Visit the gardens at Anne Hathaway's Cottage
– Travel to London, a city of 8 million people that
has become one of the world's great melting
pots while maintaining a distinct character
that's all its own. From the London Bridge
to the Houses of Parliament, Great Britain's
royal tradition and rich history greet you at
every turn. Admire architectural marvels like
the Baroque domes and spires of St. Paul's
Cathedral, the 17th-century church designed
by Sir Christopher Wren. Check out the lively
five-way intersection at Piccadilly Circus as
well as Hyde Park's urban greenery. You may
even get a chance to witness the ceremonial
Changing of the Guard. And don't forget to
snap a picture of Big Ben from the banks of the
River Thames.
Day 8: London
– Take an expertly guided tour of London: Big
Ben and Houses of Parliament; Piccadilly
Circus; St. Paul's Cathedral; Changing of the
Guard at Buckingham Palace (if scheduled)
– Time to see more of London or
Visit Windsor Castle
Days 9-10: Paris
– Travel by Eurostar train to Paris
– Take an expertly guided tour of Paris: Place
de la Concorde; Champs-Élysées; Arc de
Triomphe; Les Invalides; Eiffel Tower
– Visit the Louvre
– Walking tour
+ Read More
I am so happy to see how close you are! This is such an amazing accomplishment. I am grateful for all who helped because these kids deserve this trip!
+ Read More
Thank you so much, Jeff!! Your continued support of our kids is inspiring!
+ Read More