Our Daughter, Mother, & Friend #77
$6,561
of $10k goal
Raised by
110
people in 3 months
Brooke is 39.
She is a single mom of two kids, ages 16 & 17. 
She is a Speech Therapist & Rehab Manager. 
She works at Alexian Brothers Village of TN on Signal Mountain.
She is a skater with the Chattanooga Roller Girls, aka Malice in Wonderlust #77. 
On December 21, 2016, she was diagnosed with Triple Negative Breast Cancer.
Initially, she thought she had injured herself during a roller derby scrimmage when she developed tenderness underneath her right arm. She went to the Chiropractor who did some adjustments and the swelling  went down. It was then she discovered a lump under her arm, and she went to her doctor. After a mammogram and multiple ultrasounds, another lump was found in her breast. The biopsy confirmed that she had an aggressive form of breast cancer called Triple Negative. Brooke wasted no time. She found an onocologist in town and met with him on Decemeber 28th, and on the 29th she had a port placed. December 30th she began chemotherapy.  After the chemo, her oncologist told her the CT that he had done on the 28th, showed a highly concerning spot on her sternum. Due to the seemingly rapid growth, he shared Brooke's information with a panel of doctors at Memorial Hospital and they came up with a plan to do genetic testing, PET scan, & bone biopsy. The goal is to stage the cancer and therefore decide if Brooke quailifies for clinical trials.  Due to the uncertainity of prognosis, we would like to insure that she able to spend time with her kids and family, without worrying about making it into work everyday. Brooke's career keeps her in an environment that exposes her to germs and bacteria that she needs to stay away from during chemotherapy, but the reality is, she is a single mom who needs to work. Please help us raise money to keep Brooke and her family comfortable and financially worry free as they go through one of life's hardest trials.
+ Read More
Update 2
Posted by Brooke Mendenhall
1 month ago
Share
10 weeks & 6 rounds into chemo treatment ~almost hard to remember life-before-cancer. The cancer has been labeled: High Risk Stage 3 Breast Cancer. It's in a grey area between Stage 3 & 4 due to cancer around & behind the sternum and the uncertainty of how those areas will react to treatment. Tumors & lymph nodes across the right side of chest have reacted well & are shrinking with chemo treatment! Only 2 more rounds of chemo treatment to go and then a follow up PET scan that will hopefully provide more information about the sternum area. First surgery will be in May followed by radiation to the sternum area. There may be 2 additional surgeries after that, again depends on how the cancer in the sternum area responds. Definitely a journey & still a long road ahead.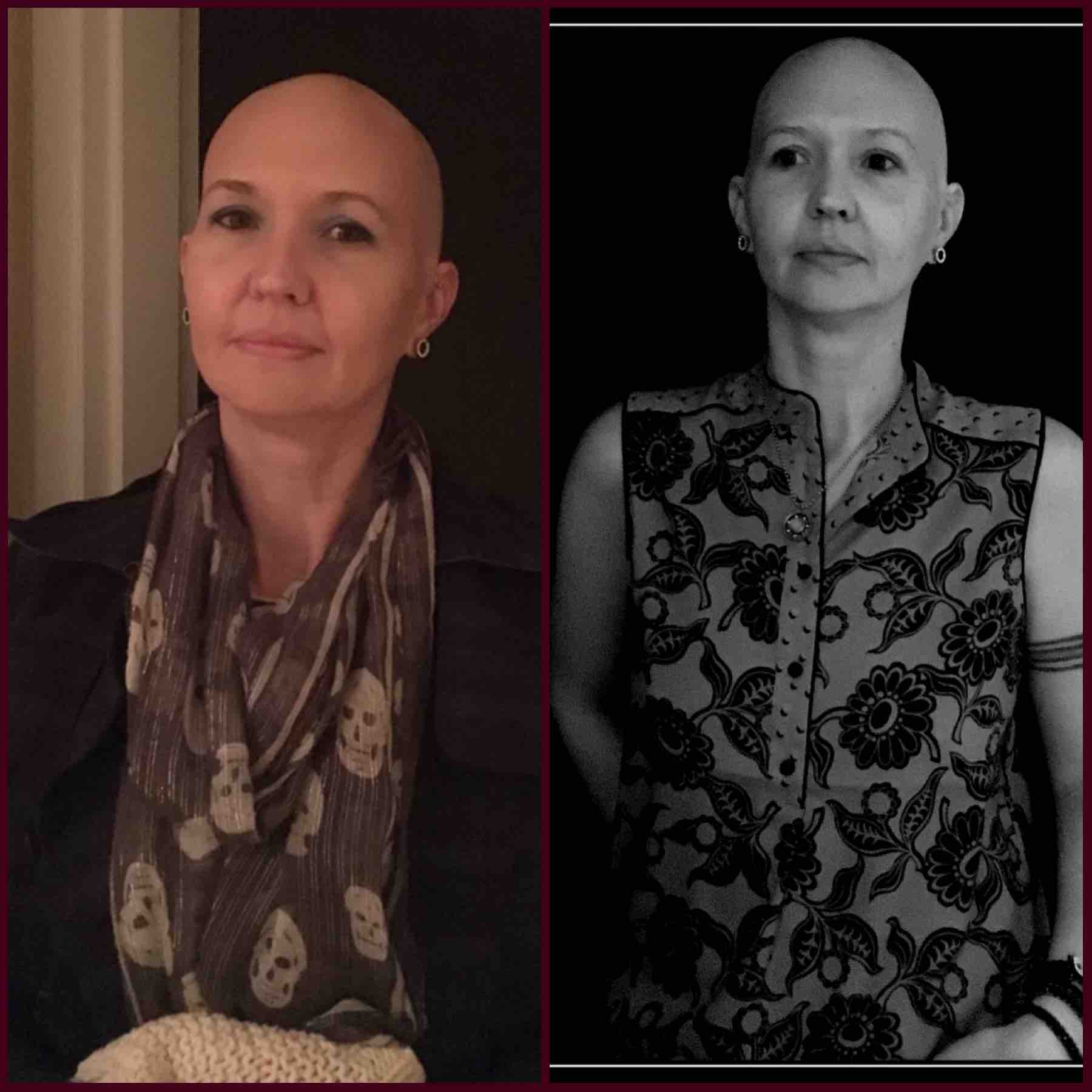 + Read More
Update 1
Posted by Brooke Mendenhall
3 months ago
Share
Bone Biopsy results came back and there is currently No cancer in her bones! There is a lot of cancer across her right side and areas near her sternum that they will be watching closely. Initial genetics testing revealed no family history and negative for initial genes tested ~currently there is no reason standing out as to why she developed breast cancer. She is too young for the recommended annual mammograms and her oncologist said even if she had one 6 months ago the cancer would not have shown up; it's been that fast of an onset.
The months ahead for Brooke & her family will include: bi-weekly "heavy duty" chemo treatments for 8 doses ~6 more to go! Mastectomy; extent TBD. Radiation treatment and reconstructive surgery.
Thank you all for your care & kind words :)
+ Read More
Read a Previous Update
Fellow derby sister from The Dixie Derby Girls in Huntsville AL. I fought the fight last year stage 3a you can do this!!!! And when you feel like you can't msg me I'll come fight for you!
+ Read More