Bring Bigs Home
$1,940
of $5,000 goal
Raised by
50
people in 30 months
Bring Bigs Home - dog theft for fighting rings MUST BE STOPPED!


Concerned citizens across South Carolina have started this Go Fund Me page in a desperate plea to bring Bigs, a blue pit bull mix, home.
Bigs disappeared on April 19th out of his yard during his daily routine. With dog fighting prevalent in SC and two other local same bred dogs missings in the last few months something must be done.
Bigs, Juju and Patron are all blue pit bull mixes with similar markings all stolen in Darlington County in 2016 out of their yards. 
Bigs owner has posted a $1000 reward which has not moved this ring, or the public to return him so we need more and we need it for all these dogs who may still be in holding awaiting their sale to the fight.  (If our dream of these dogs returning to their homes does not happen then the funds will go to stop dog fighting rings through the anti-dog fighting ring association).
The stories you read are gruesome, and while dog fighting may not rip at your heartstrings, be aware that the funds raised during these deadly fights go to gang activity, drugs and violence. 
These individuals even steal kittens and use markers to color them and place them in the rings as bait. THIS HAS TO END and we need money to lure tips out of the public to do so.
For more information on dog fighting, please see the attached links. Hotline numbers are also attached if you want to report what you've seen or heard. We need every tip to bring these innocent animals back to their loving homes.
Bigs owner writes daily letters to him on Facebook as she desperately searches day and night on any leads given so he can come home. Here is just one of her letters to her sweet Bigs:
This is the first picture that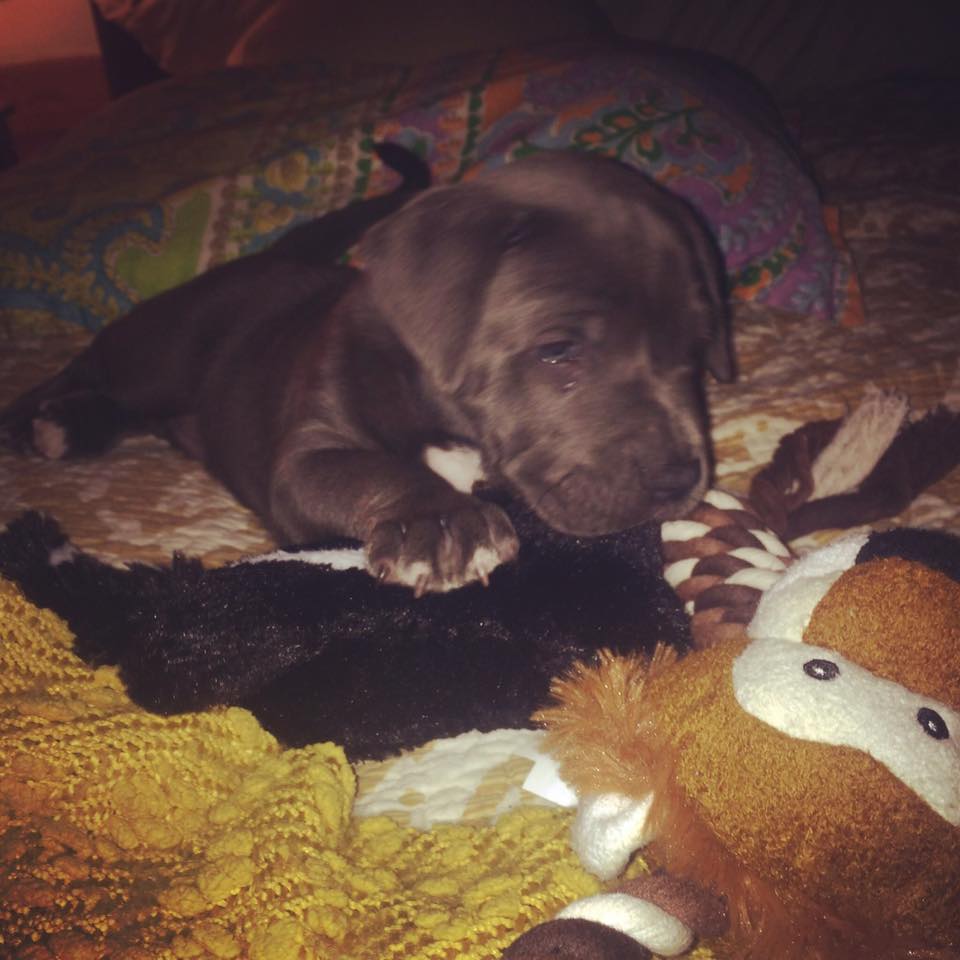 was taken the night I brought Bigs home on my bed! He was so teeny but still a little chunky monkey with his cute fat rolls. He laid right down and went to sleep with me and slept the whole night and we just fit perfectly. It is hard for me to explain but Bigs and I are made for each other. We are each other's home, best friend, and family. I know him like the back of my hand and he knows me up and down. We will always take care and protect and love the other. I still wake up and I'm used to feeling him there and now he is not and it breaks my heart all over again each day. People that say that it is just a dog have never met my Bigs. I beg you to keep sharing the previous posts with his recent pictures because someone new could see it and they could see my Bigs and call me and that one person seeing it could make the difference of him coming home!! Thank you SO MUCH to everyone that hasn't given up. It means the world to me I cannot even begin to explain how grateful I am for how helpful everyone is! When I pray for bigs, a lot of thoughts go through my head. A stolen dog will not be out in the open so is he hidden or in another state by now? is he hungry? does he feel weak? does he wonder where I am and why I haven't found him yet? Does he wonder where his other animal friends are? Is he scared? and does he cry for me how I cry for him? I want to hold him and keep him safe again. Help him come home just by sharing and being familiar with his picture and markings I have posted!! He has such a big heart and shouldn't be thrown out to that cold world of cruel people that take innocent dogs.
Facebook anti-dog fighting campaign with hotline numbers: 
https://www.facebook.com/AntiDogFightingCampaign
Hartsville SC City Police - any tips you may have: Police Department main number: 843.383.3011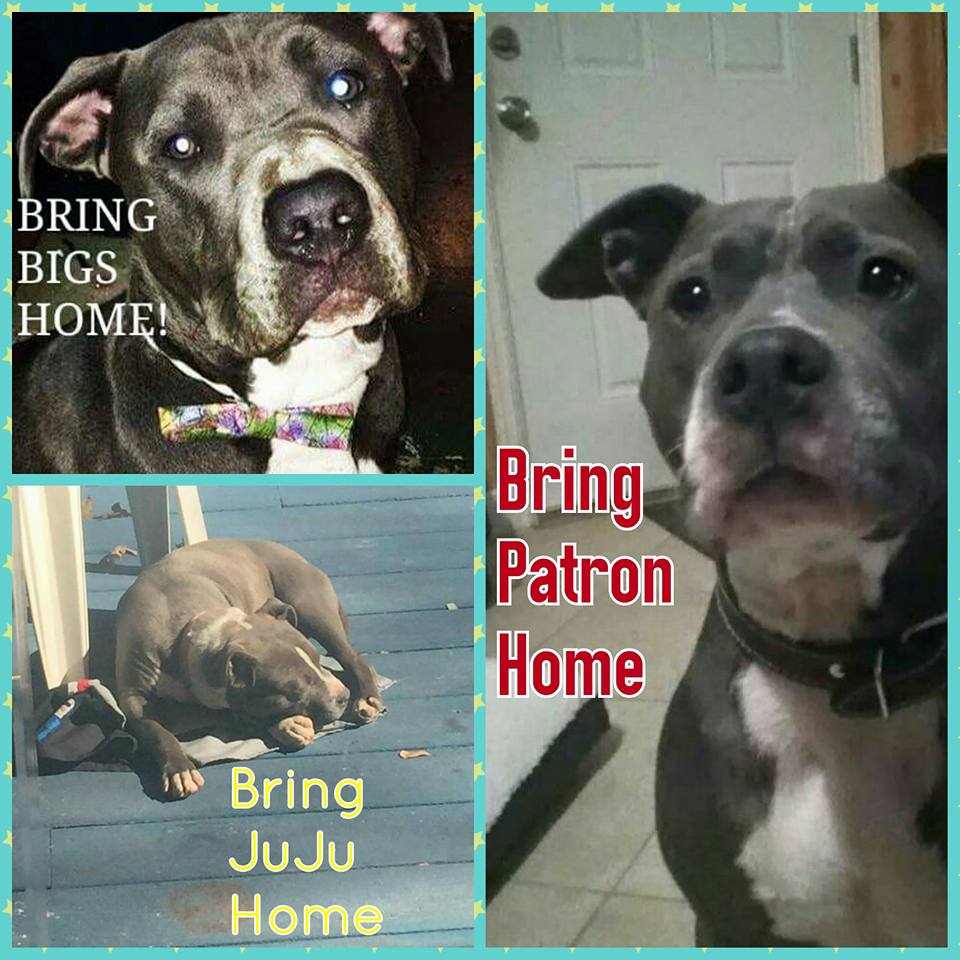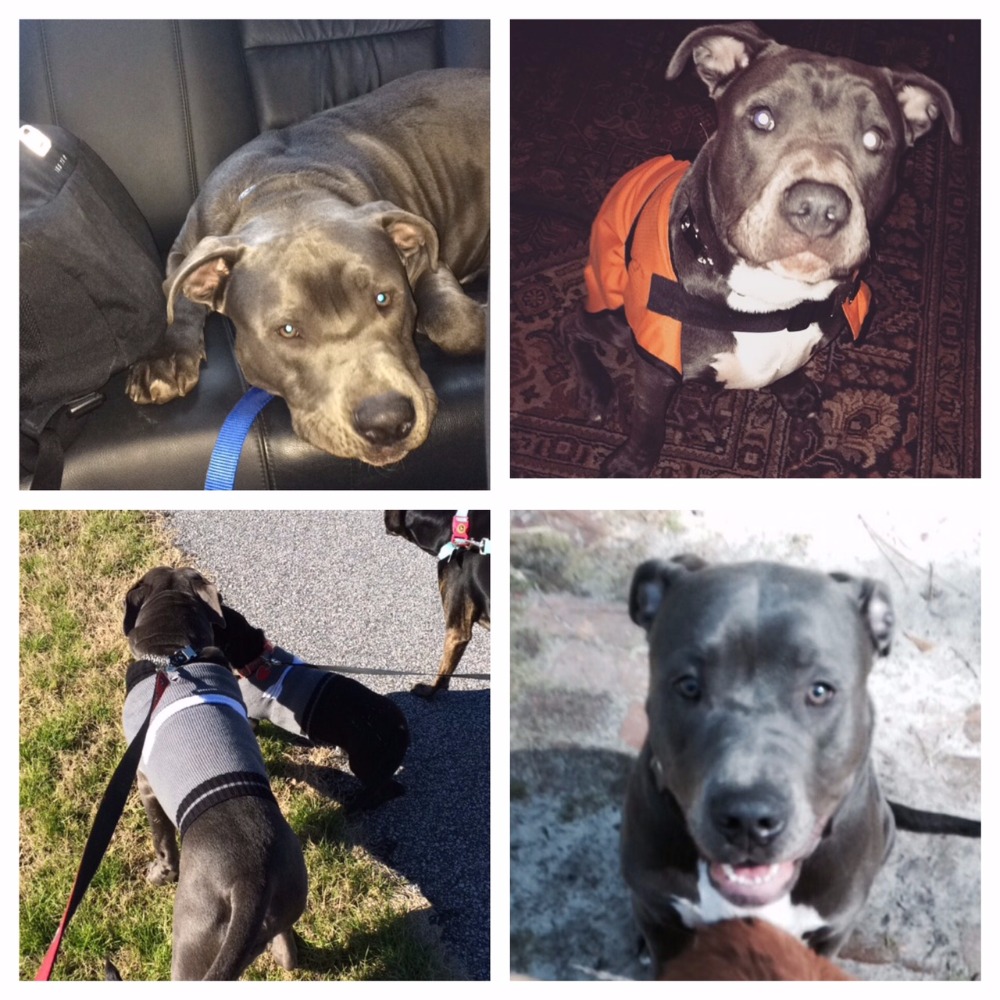 Note on funds donated: If our dream of these dogs returning to their homes does not happen then the funds will go to stop dog fighting rings through the anti-dog fighting ring association. This association has been successful as a partner to identify, stop and bring these criminals to justice. You as a donor will be updated either way if you leave contact information for us to reach out.  
https://www.facebook.com/AntiDogFightingCampaign
+ Read More
Freedom and Rt 37 blue/white female pit with faded orange collar reported on Facebook
+ Read More