Brendan Farrow's Cancer Fund
$4,040
of $50,000 goal
Raised by
49
people in 32 months

Meet Brendan.
A happy, cheerful, talented, funny, and extremely bright young man with the unfortunate luck of just having been diagnosed with Periosteal Osteosarcoma. 
After returning home from summer camp in June, I noticed a small but significant hard bump on his left shin just below his knee. I was looking at his tan and I couldn't believe there was a hard knot there that I hadn't noticed before. 
The next day we went to his pediatrician, followed by a pediatric orthopedist a few days later, and after several tests, we were told it seemed to be benign and that we would need to follow up in three months. 
By the time his follow up appointment came, the bump had turned into a huge lump, looking like there were two knees on one leg! Another MRI was done, but the doc said he didn't even study the scans because it was obvious it had grown so large in such a short amount of time and it needed to come out. 
We were referred to Vanderbilt University Children's Hospital in Nashville, Tenn., a little over two hours away from home, to see Dr. Ginger Holt and Dr. Scott Borinstein. Holt is the Musculoskeletal Oncology Division Director; Dr. Scott Borinstein is the Director - Pediatric Sarcoma, Adolescent and Young Adult Oncology, Pediatric Hematology-Oncology Fellowship at Vanderbilt. I immediately started hearing rave reviews from everyone I encountered who knew them. 
As soon as Dr. Holt came in, she told us it was indeed malignant. She could tell by its shape and how it wrapped around his tibia that it was a surface tumor in the intermediate risk category. However, she ordered more tests including a biopsy, to confirm her diagnosis and to find out if the tumor had spread to his lungs or any other site on his bones. 
We saw her on a Monday and by Friday we had the confirmation. The following week we saw Dr. Borinstein and had a game plan for treatment.  Two weeks to the day from seeing Dr. Holt, chemo began. It was the first of the next 29 weeks!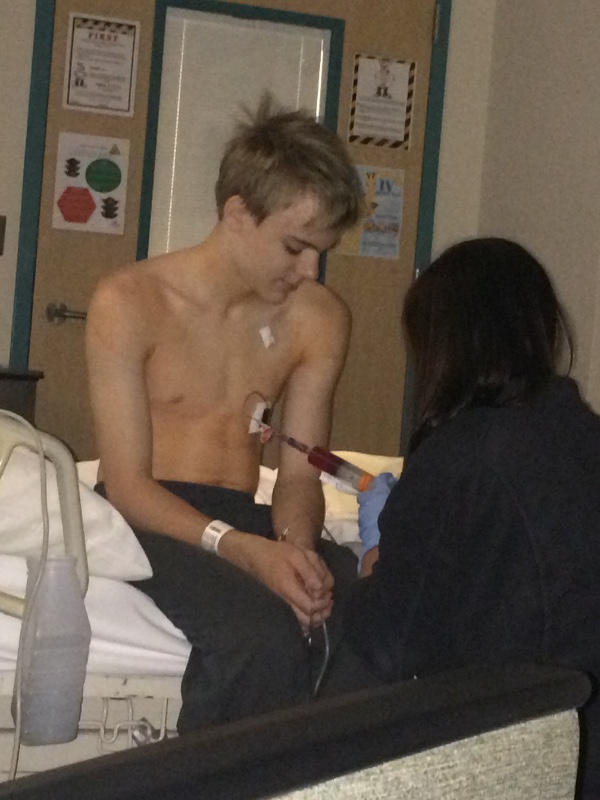 Having been recently divorced and being a student myself, I have no income and the support received barely covers every day normal living expense for a mother with two young children. It breaks my heart to see my child suffer and it's my deepest and sincerest hope and prayer that Brendan will come through this with little to no physical impairments or more importantly, emotional and spiritual depression.
Brendan has always been a content child never asking for more than what we could afford but it's always been his dream to play the guitar. He currently plays a ukulele quite well. I am hoping to raise a little money to fulfill this dream and provide him with a guitar and some lessons as he travels down a road that no 13 year old child should ever have to face. Music has a way of lifting ones spirits and this would bring him great happiness and an avenue to be able to escape the reality of his situation.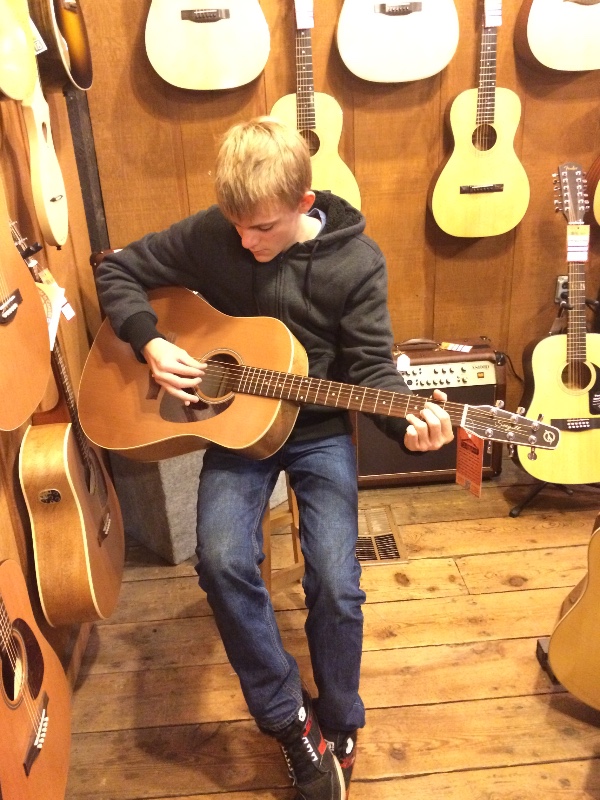 He also needs to maintain his school work while going through treatment and his school is arranging for him to be a virtual student during this time however, he needs a computer to make this possible so the funds raised would also go towards a laptop. A laptop will also allow him to video chat with his friends while he's in the hospital or just too sick to have company. This is where the majority of the funds would go. 
Above providing these two items for him, the funds will also help with everyday expenses that aren't covered by the insurance company. Things like… gas, eating out at the hospital, fertility preservation, medication copays, doctors' visit and hospital copays, hotels, and many more unexpected expenses along the way. 
Thank you you for considering donating to this fund.
+ Read More