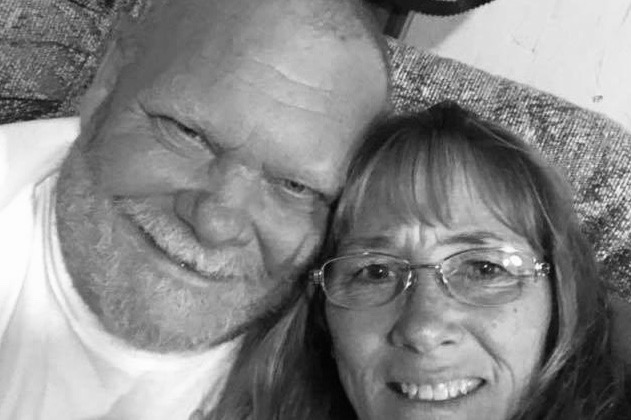 146
2
Borneman Fund
$16,275
of $35,000 goal
Raised by
156
people in 6 months
Mike Borneman was diagnosed with Leukemia in July of 2018....totally unexpected and out of the blue....
Once diagnosed Mike immediately began intense treatment and has spent literally weeks/months in the hospital since.  Both Julie and Mike have not worked since his diagnosis 5 months ago, Julie quit doing daycare as Mike can not be around the germs and needs Julie to care for him.  
Mike is currently post bone marrow transplant at UW Madison....(he received Marrow from his son Mitch!) they have been in Madison since the middle of October....Mike in hospital and Julie in  a hotel.   
I know that this is not cheap...imagine suddenly not having any income, mounds of medical bills, and having to pay for travel, hotels, medications and being out of town for weeks.   Julie and Mike would not ask and will most likely be a bit pissed about this as they are hardworking, proud people...BUT so many people want to do something and this is all we could think of.....(plus I can't believe Mike will stay mad since the guy smiles pretty much constantly, even when he is getting massive doses of Chemo!). 
It's impossible to cook for them due to Mike being in hospital in Madison,  cleaning is out of the question as Julie is freakishly neat....and would probably do it all over herself....I don't care how much money you have....Cancer is expensive and being in a hotel for months along with  hospitalization is ridiculously expensive...nobody should have to spend their life savings on the beast called Cancer....if this campaign helps ease some of the medical burden for them....fantastic! 
Gonna try to keep this campaign from them for a bit......at least until it's established and they can't make us take it down ....so shhhhh....gofundme donations will go directly (electronically) to Ashley (she knows) for Mike and Julie.  
(I would ask anyone who has ever worked with Bug or Karen....to donate in their honor....as they were great people! 
Just updating per GFM I need to mention that Ashley Marie/AKA Ashley Kline will be withdrawing funds for Her parents who are in Madison! Glad they do check to make sure GFM are legit! 
 You can read updates on Mike at Visit Mike's Site:
https://caringbridge.org/visit/mikeborneman
+ Read More
Update 2
1 month ago
Share
On Monday, May 13th Mike had an Ischemic Stroke. He was airlifted to Milwaukee's Froedtert Hospital. They are thinking it was likely caused from years of plaque build up and a small part broke loose or it could be caused by the cancer. There were 2 occlusions, one which has impaired his vision and the other that has caused left sided weakness throughout his body. The brain is now trying to form a new pathway for the blood to flow and this will take time before we see any improvements. The next step is to meet with physical therapy, speech therapy and occupational therapy to see what kind of treatment Mike will need and where that treatment can take place. Hoping to get him back to Wausau for inpatient rehab. I want to thank the kids (Ashley, KC, Mitch and Kristina) along with Mike's sister Sandy, my brother Kurt and SIL Jessica for coming down to Milwaukee to support Mike and I. Also, want to thank Mike's Parents Bob and Lee for watching Audrey and Izzie and Annette for watching Hank. I hate to sound like a broken record but NOW more than ever Mike needs your prayers.

❤️Julie
+ Read More
Update 1
6 months ago
Share
Julie is aware! Please share! Thanks so much!!! ❤️❤️❤️
+ Read More
Read a Previous Update