Black Diaries
$3,030
of $5,000 goal
Raised by
86
people in 50 months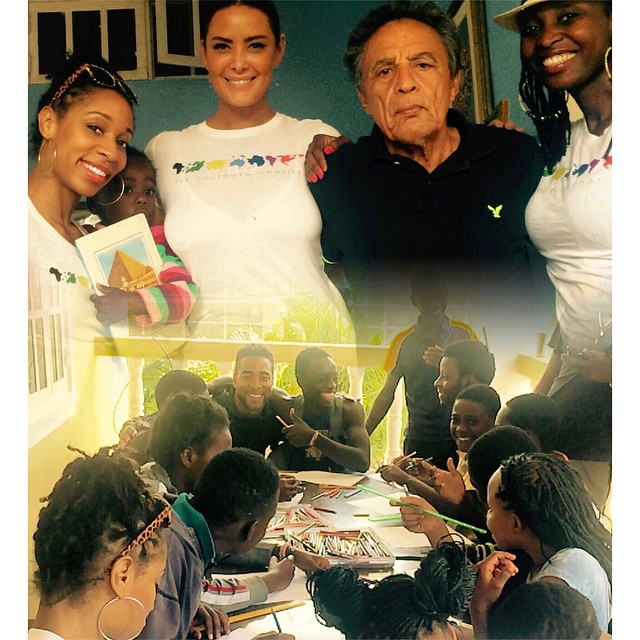 www.blackdiaries.org
Black Diaries was created in 2014 by Tyrone Nero and Nzinga-Christina Reid, both graduates of Columbia University School of Social Work. Our organization is an official 501(c)3 with the mission to provide people of color a supportive space to share their personal narrative for the purposes of community building. This is accomplished through: social media commentaries, town hall meetings and community organizing projects.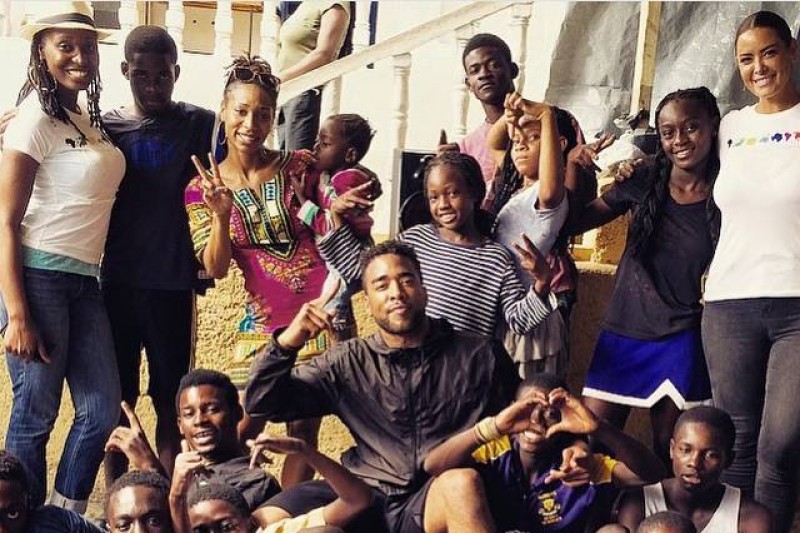 HAITI: Land of Resilience and Powerful People
Recently, Black Diaries volunteers took a trip to Port-au-Prince, Haiti, partnering with Les Couleurs, a nonprofit providing art therapy to children in schools and orphanages around Haiti.
We were fortunate enough to spend time at Mary Mother Orphanage which provides room, board and educational services to 30 orphans between the ages of 2-18 years old. 
When we asked Motasse, the Operations Director of Mary Mother, what resources he needed to help support the children, his answer was simple: school supplies.
 I was truly moved, and surprised, by his response given that the orphanage has access to limited financial resources. Not to mention that before departing the states, I had been warned to be "cautious" of orphanages that exploit children and/or capitalize off of foreign 'do-gooders.' But all Montasse wanted was school supplies for his children. Not money. Just books. How amazing is that?  I made him a promise that Black Diaries would purchase backpacks, writing utensils, notebooks and school uniforms for the children in his care.
Here at Black Diaries, our vision is to be trailblazers in social change, creating a society where people of color will experience justice and equality worldwide. WE NEED YOUR HELP! We are requesting your support to aid our fundraising efforts so that we can continue to operate effectively in our mission. Black Diaries personnel donate countless hours towards fighting for equality and creating community building projects, nationally and internationally. All of our work is done voluntary. All proceeds go towards advancing our cause. We do not receive an income from our fundraising.
**We are seeking donations of $20, $50, or any other amount possible. A $100 donation will cover all costs for one child. By donating you will be contributing to the advancement of education and social justice throughout the African diaspora. If you have donated already, we greatly appreciate your support and ask that you please consider donating again or help us by promoting our cause. If you would like to speak with a Black Diaries representative email us at email@blackdiaries.org and provide a contact number where you can be reached. All donations are tax deductible. Please donate and share. Thank you for your support!
Sincerely,
Nzinga (Tiny) Reid
Nzinga-Christina Reid
Cofounder and Chief Executive Officer of Black Diaries, Inc.
www.blackdiaries.org
email@blackdiaries.org 
Tier 1 ($20 Donation)  
Wire bound Notebook $5
Loose Leaf Paper $5
Pencils (12) $2
Ballpoint Pens (12) $3
Color Pencils $5
Tier 2 ($50 Donation)
Backpack $30
Wire bound Notebook $5
Loose Leaf Paper $5
Pencils (12) $2
Ballpoint Pens (12) $3
Color Pencils $5
Tier 3 ($100 Donation)
Uniform $40
Backpack $30
Calculator $10
Wire bound Notebook $5
Loose Leaf paper $5
Pencils (12) $2
Ballpoint Pens (12) $3
Color Pencils (12) $5 
+ Read More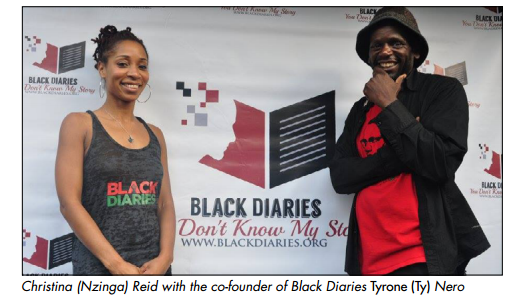 + Read More