Help us send 20,000 Bernie posters!
$2,350
of $16,000 goal
Raised by
16
people in 36 months
We've Already Sent Out 7,500 Free Posters, AND Given The Artwork Out Online For Free, But It's Not Enough!  

We need your help to get more exposure for Bernie Sanders.
We're trying to send out another 20,000-40,000 posters to places and people that will post them and use them to raise awareness for the Bernie Sanders campaign at this crucial time during the primaries.  
I believe I'm standing up for a hero when I stand up for Bernie Sanders, if you believe the same, I think this is a great and cool way to raise awareness and publicity.  To see what we've done already, check out: 
BernieSandersArt.com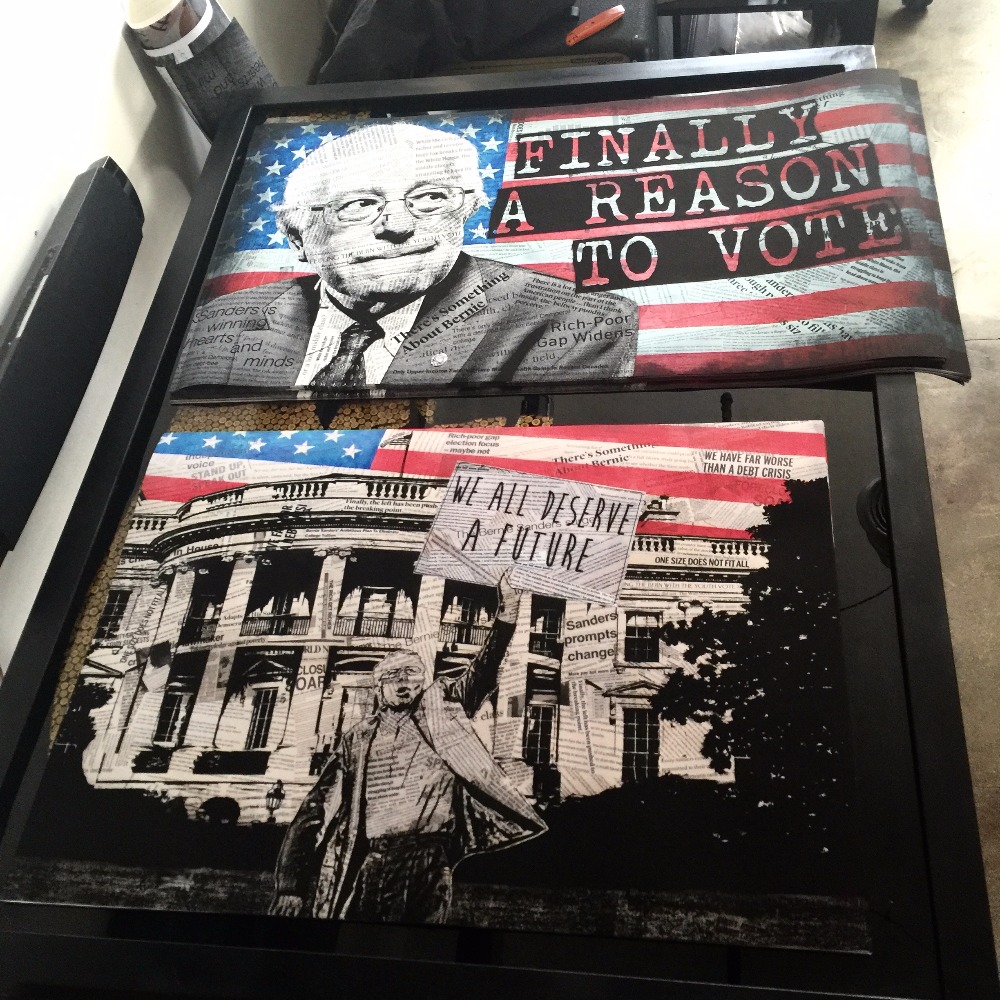 I've spent two months making artwork for free to help the Sanders campaign.  It CAN help.
People all over the country have held up, posted photographed and shared these posters.  I've met Bernie personally, the work has shown at rallies, colleges, in businesses, bars and people from all over the country have gotten their own banners and posters of the work to help raise awareness.  Now the original pieces are travelling the US with an official Bernie campaign art show.  The posters and banners have already been featured in press around the world.  For details, email us: info@berniesandersart.com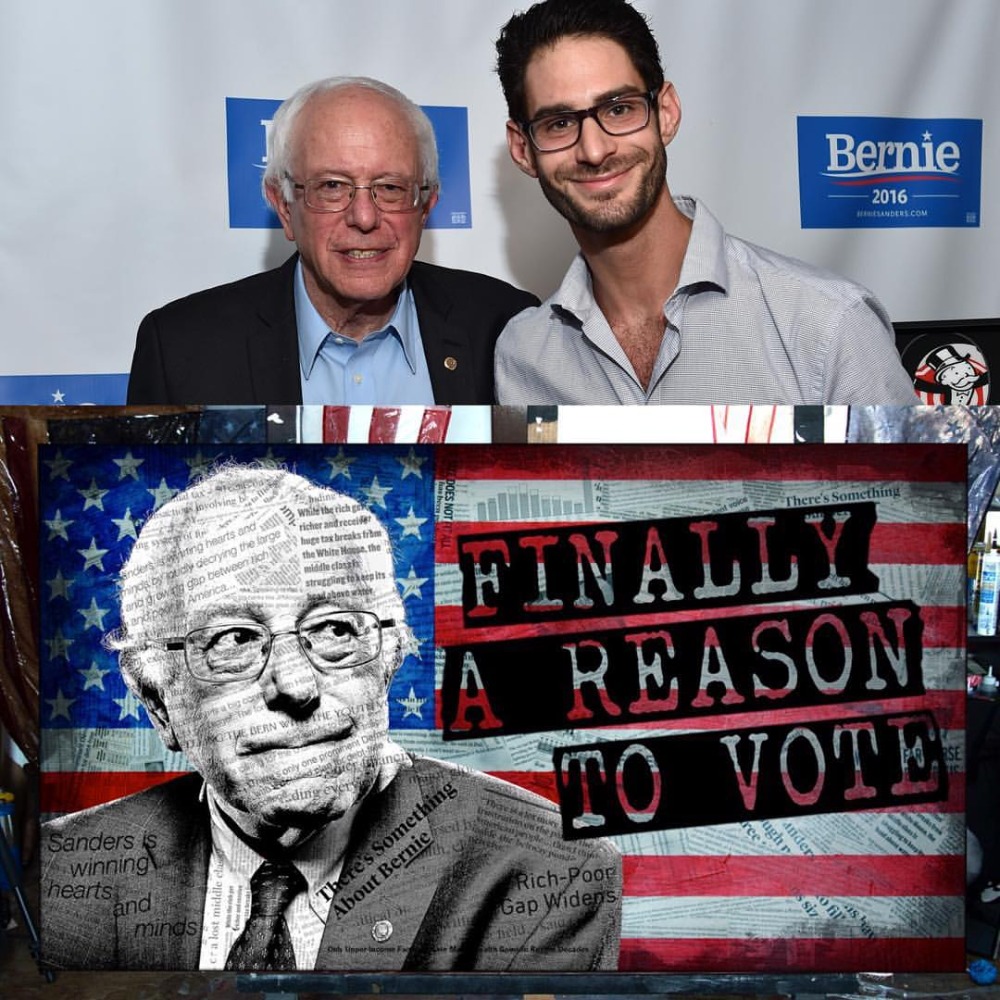 We NEED to send the additional posters out in time for as many primaries as possible.
They'll go to rallies, colleges, businesses, organizers, we're building a network of people that will make sure these can go to the right people and help raise awareness at this crucial time in the primaries.
We'll take what we can get.
Our goal is to print and ship 40,000 additional posters.  This will cost us just over $20,000 dollars including posters and shipping (no tubes).  $12,000 prints and ships about 10k posters.  30k posters is around $16,000.  Anything extra will be covered by Greg.
We need funds as soon as possible to get these posters out for the super tuesday primaries as well as the other large upcoming primaries.
All sponsors will be listed on our webpage, larger sponsors can get added to our press release.


+ Read More
I love these posters!!! I received a free one in Philadelphia on the final day and even protected it from the rain with my poncho, only to lose it in the Wells Fargo Center. 2 Questions: #1 What are the poster dimensions for both prints? #2 Is there a chance I can still get posters you originally printed?
+ Read More
Hi Greg...I have a gallery in Culver City and am leading an effort to put the Berning Man Bus on the road -- details at www.igg.me/at/feelthebern I'd love to be in touch. Can we connect on FB and then have a chat?
+ Read More