Black Dog Sponsored OES Art Mural
$1,540
of $4,000 goal
Raised by
23
people in 7 months
The Black Dog Arts Coalition is sponsoring artist -Kristin Lockwood, to paint an Outdoor Fitness Art Mural.  The mural will depict people doing outdoor sport related activites in the native NW landscape for the Opstad Elementary School Gymnasium.

Contributions to this campaign will fund the
Black Dog Arts Coalition's
effort to fund this artwork. The
Black Dog Arts Coalition
is a 501(c)(3) non-profit organization promoting art in the Snoqualmie Valley.  Your contributions are tax-deductible.  Check to see if your employer will match your donation.

Project Summary/Description:
Mark McConnell the Physical Education Teacher at Opstad has recently enhanced the gym with the painting of large sport silhouettes and a large Opstad Otters print. His vision for above the rock climbing wall is to have a mural that depicts our beautiful natural surroundings while showing all of the various types of fitness related activities that are possible. This should tie in nicely with the rock climbing wall while educating and inspiring our youth.
Seattle-area artist Kristin Lockwood 
will paint a seven panel fine art mural to be hung in the Opstad Elementary gymnasium as a permanent installation and property of the Snoqualmie Valley School District. This proposal covers materials and delivery of the completed artwork to the school. Snoqualmie Valley School District will be responsible for mounting the mural and a plaque recognizing the artist and contributors. The Black Dog Arts Coalition will be accepting non-profit donations to compensate for the artist's materials, time and labor for this project.  Visit the artist's website:  
www.kristinlockwood.com
The imagery is intended to inspire youth to physical activity and instill an appreciation of the natural wonders of their local environment. It will depict mountains, native plant life and animals, and people performing a variety of different sports and recreational activities common to the area.
The mural painting is to be on wood that will be approximately 25 feet long and 5 ft. high. It will be composed of 6 panels that are 4 ft. wide and one center panel that is 16 inches wide. All the panels will be hung together to form one large painting (or mural).  The mural will be done in acrylic paint, on wood, with an acrylic top coat varnish. It will be a permanent art mural in the gym that should last for over 50 years. The work will be completed with a wooden frame after installation. There will be a plaque with the names of all organizations and individuals that have contributed to the funding of this project.
The artist is donating many hours to complete this project. It's expected to take several hundred hours total, with an estimated cost of over $1,100 for materials alone.
The artist will complete the project by the Fall of 2017.
This mural will show and educate about our unique opportunities for exercise and recreation within our most beautiful natural surroundings. The large scale of the mural (25 ft. long) will captivate imaginations of people who visit the gym for many years to come. The mural artwork will tie in nicely above the rock climbing wall and it will compliment other existing artwork in the gym; traditional sport silhouettes, and large Opstad Otters painted print. Specifically, the mural will include people performing various outdoor physical activities such as; hiking, trail running, mountain biking, road cycling, rock climbing, kayaking, paddle boarding, boating, fishing, snow skiing/boarding, bird watching, para gliding, and more. The painting allows individuals to see the possibilities for fun, health, and fitness -encouraging them to get outside in our beautiful natural surroundings. Standing in front of such a large work of art, is akin to opening up a story book, but allowing each child to be a part of the creative process in color through the painting medium. It encourages appreciation for the arts, and imagination, and beauty that surrounds them in their community, leaving behind a positive message.
Project Goals and Objectives:
The project will beautify the gymnasium while at the same time –provide an educational portrayal of exercise possibilities within our natural environment. The mural may stimulate creative discussion among individual elementary students and adults; as well as instill an appreciation for the arts and the environment.
How does this project integrate and align with District curriculum and educational strategies?
Visualization of health and fitness opportunities is a strong lasting strategy for Physical Education, Health, and Fitness curriculums. Art in schools and workplaces creates an environment that is inviting, engaging, and inspirational. Visualizing fitness and healthy lifestyles may provide encouragement to many students to pursue goals and participate.
Donations will be accepted until the project is completed in Fall of 2017, or this campaign goal is reached.  Thank you for supporting the Arts in our community!  Thank you for supporting the mission of The Black Dog Arts Coalition!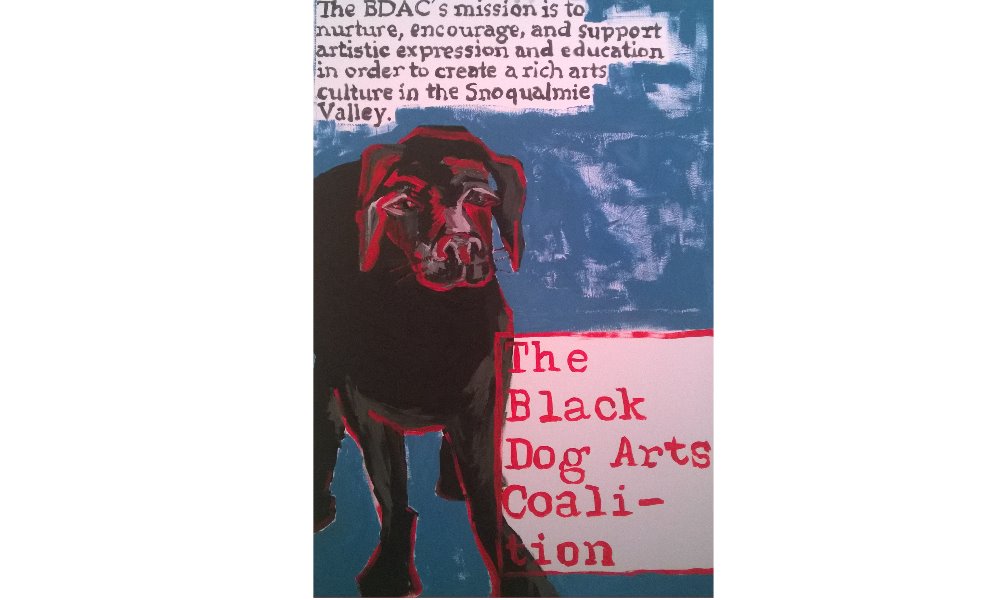 www.blackdogartscoalition.org
You can find The Black Dog Arts Coalition on Facebook too.
+ Read More
Be the first to leave a comment on this campaign.