Be the first to like this update
So we are trying to change our game plan with raising money for this treatment. Our goal is to now create a documentary that will benefit everyone who has been affected by any illness. If used responsibly and derived from the right sources, stem cell treatments could change everything. Help us make this documentary and show the world this potentially groundbreaking cure, for nearly everything. We are at 100.00 and have quite a hill to climb, but every share and every dollar is just that much closer.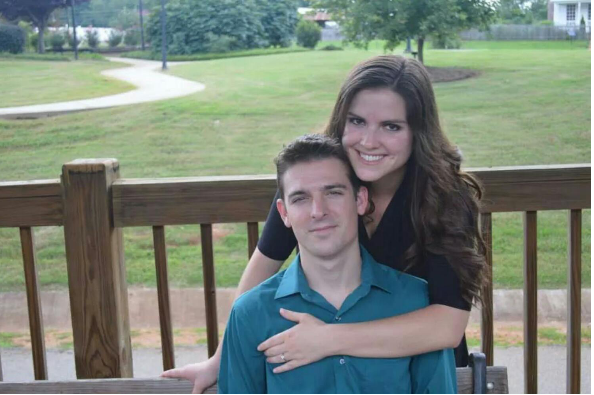 29.1 million of Americans have diabetes, a large portion being type 1 diabetes, an unpreventable autoimmune disease. Diabetes costs 245 billion U.S. dollars yearly. Hundreds of thousands of death certificates list diabetes as the cause of death.
 
We will be following a young diabetic on her journey to recieve
an innovative, Korean FDA approved procedure, an adult stem cell procedure which derives stem cells from her own bone marrow. We to document the entire experience and expose it to its highest potential, to educate and inform those who may want to go on the same journey and to expose the possibilities that lie within our own bodies. Our hope is that this procedure, along with our documentation, will blaze the trail, not only for diabetics, but for anyone suffering from disease.

The procedure will take place at The Han In Kwon Internal Medicine Clinic in Seoul South Korea. Dr. Han will extract bone marrow and prepare the cells over a month's time. We will return to the states during this period, then will return to have the cells administered through an IV. These unspecialized cells will typically go where they sense the body needs them. In my
her case, the pancreas, to create the insulin producing cells that were destroyed years ago.

Stem cells are "original" cells. When we are conceived, we start out as a bundle of stem cells. These cells begin to specialize into every type of body part, heart, lungs, eyes, and other cells and tissue that are needed. The amazing thing is that we all have stem cells available to us in our own bodies. No immune suppression required. This is considered a successful procedure in South Korea for more than just diabetes. It is credited for curing a number of diseases such as COPD, cardiac muscle damage, and has the potential to cure much more.

The down side to this procedure, is that it is very expensive. One procedure, which includes the initial harvest and administration, is 29,811. Banking the cells is 3,000 and up depending on the time period of banking, which can be as long as 20 years. This is necessary because, occasionally, more than one treatment is needed. One round trip flight for two reaches 4,000. We will need to bring a translator along as well. Food and lodging in South korea are reasonable but still bring us up to the grand total of everything for the two trips , at 45,000.

We are now raisng money to bring two crew members along which will cost an additional 8,000 to bring on both trips.


We are asking for your help. The whole process,every high and low, every tear, will be documented and out there for the world to see. I want people to know. We will be documenting recovery and results as well. We believe that this is the beginning of the end of a lot of unnecessary suffering for so many ill adults and children.
Thanks for your support!
What is GoFundMe?

Fundraising made easy >>
CONTACT
LINK
POSTER
REPORT