Aria L. James Funeral Support
$5,110
of $25k goal
Raised by
99
people in 24 months
Due to personal reasons with our last account, we were forced to create a new account to help with our little girl.
Anthony James-
On Friday night, I decided that I wanted to take my beautiful pregnant fiance, Pache, to go eat a nice dinner, followed by a relaxing night at home. Unfortunately on our way there, we were involved in a car accident just before arriving. We had come across an accident that had already happened maybe minutes before we arrived at the intersection. While trying to move past the accident, we were hit on the drivers side of our car. Thankfully I was driving instead of Pache. We were both a little shook up, but neither of us felt like we were harmed in any way, so after speaking with everybody in scene, we were able to catch a ride home. The following day, Saturday the 28th, Pache woke up to serious stomach pains, and was also spotting blood lightly, so we headed to the hospital.
On Saturday, March 28th, my beautiful daughter, Aria Le'Allyn James made her appearance 3 and a half months early to the world, weighing at 1lb 3.4 is and a length of 12.5". She was smaller than a preemie, officially considered a micro-preemie. After having the doctors evaluate my Fiance, it was decided that we were going to do an emergency C-Section right then and there, due to an abruption, easily said, her placenta was disconnected from the uterus, which had cut off everything to the baby, and had caused internal bleeding. Baby Aria needed to get out as soon as possible.
After the successful birth of our daughter, she was placed into the Neonatal Intensive Care Unit (NICU) at Tacoma General/Mary Bridge Hospital. From the start, baby Aria was proving to us how much of a fighter she really was. She was in an controlled incubator with lines going through her belly button to supply nutrients, while also having a breathing tube to assist her lungs with breathing. She was able to get a feeding tube going directly into her little belly, so she could enjoy mommy's milk. Baby Aria was expected to stay in the NICU until her original due date, July 15th, 2015. Baby Aria was doing amazing, tackling every test they had given her.
On Wednesday, April 1 2015, we were awoken by an urgent phone call from her doctor, explaining that our little girl was very sick. After further tests, Baby Aria was discovered to have a hole in her lower intestines, causing her stool to be released into her little belly, which was causing a lot of complications in our little fighter. Later on that day, after doing everything they could for our little girl, we were informed that performing surgery was not an option due to how tiny little Aria was. On April 1, 2015 at 5:38pm, our little girl joined Jesus in heaven.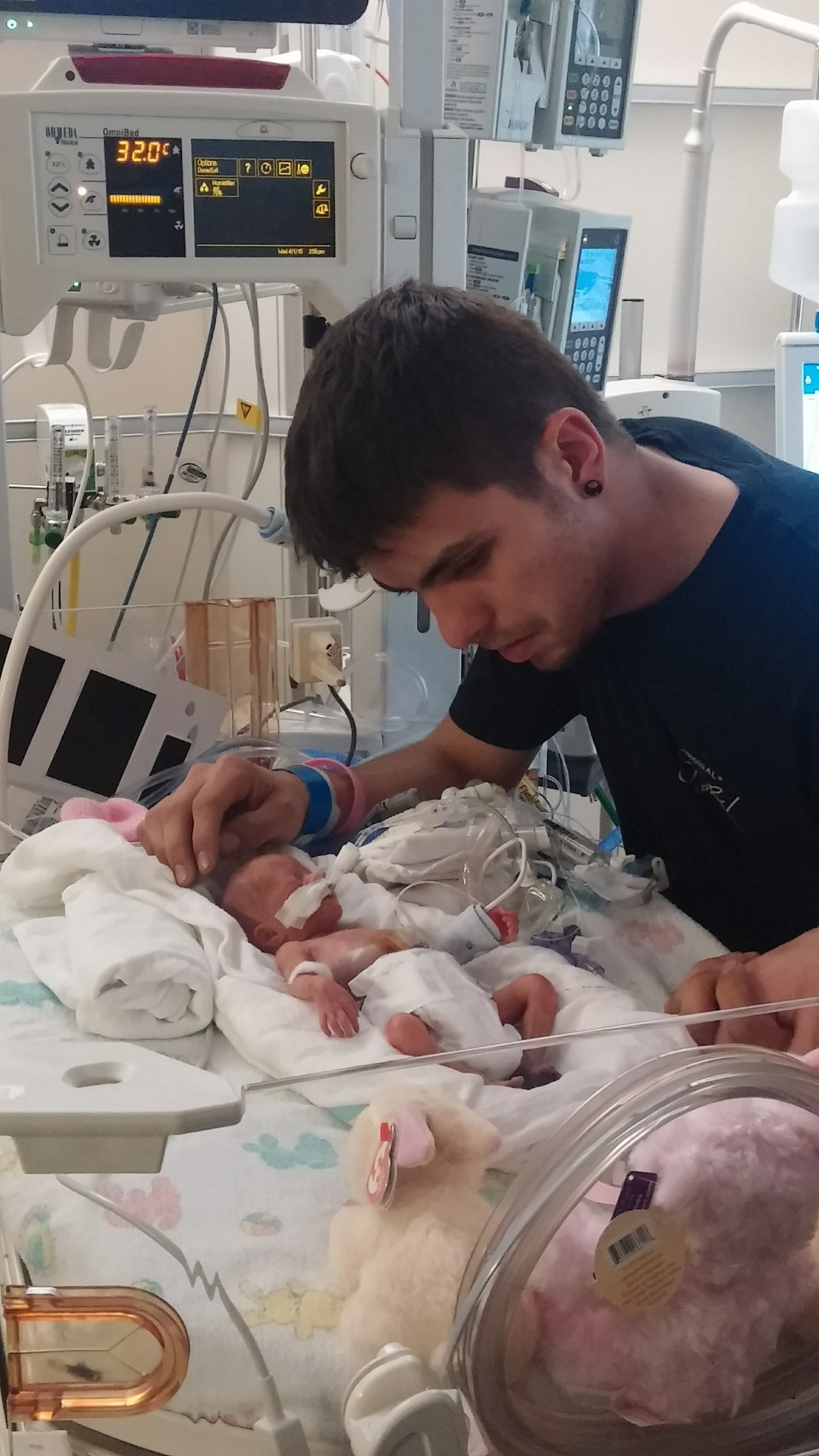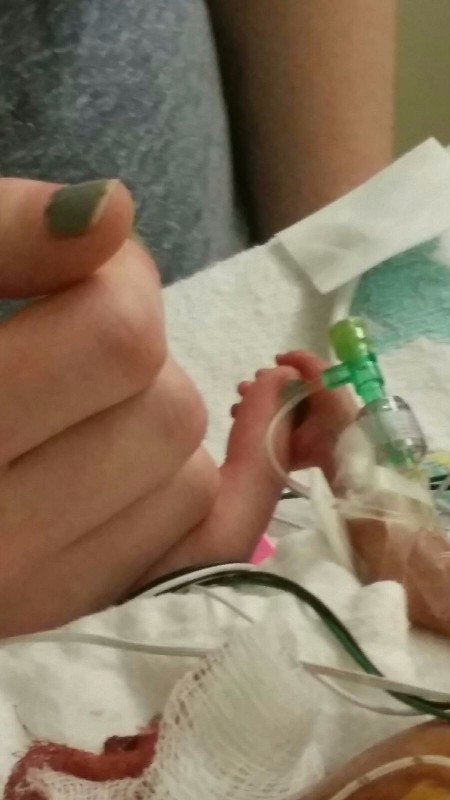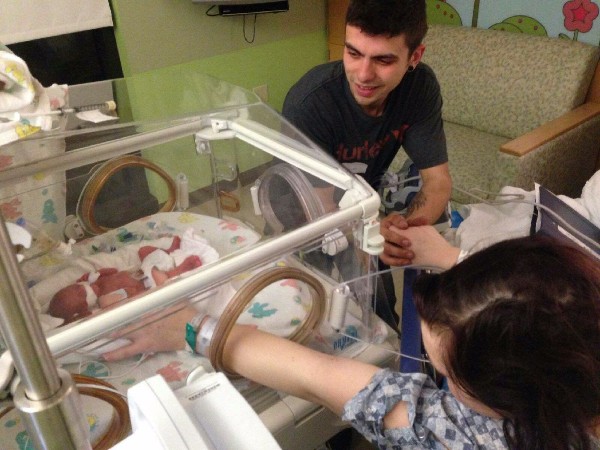 + Read More
Update 1
Posted by Savannah James
24 months ago
Share
Anthony James-

Thank you everybody from the bottom of my heart. To see so many people coming together and sending kind words and thoughts is such a blessing for my family. Though our heartache will be an everlasting pain, it's such a great an uplifting feeling to have so much support. We wouldn't be able to do this without you guys. Thank you. Happy Easter!!
+ Read More