In Support of Baba Hari Dass
$1,495
of $150,000 goal
Raised by
21
people in 2 months
We invite you to share in the opportunity of supporting Baba Hari Dass at this stage of his life. Just as he gave us so much throughout his life, we can now give back by supporting his care.
Due to a major neurological event that Babaji suffered in 2013, his daily care includes employing professionally trained caregivers who provide excellent attention to his physical needs -- with great kindness and respect. We are asking for support from our community members to pay for costs, which have significantly increased due to changes in Babaji's needs.
Your gift may be made via this site (
gofundme
deducts a flat fee of 30 cents + 2.9% of your gift to sustain its activities)
Alternatively, checks can be made out to
Hari Dass
and mailed directly to:
Babaji's Care
445 Summit Road
Watsonville, CA 95076
You are also welcome to
make a monthly donation
.
A contribution of any amount is helpful. Please contact Sarada Diffenbaugh at sarada@mountmadonna.org or 831-722-0814 with questions or to set up a special type of gift.
Please note that your donation is not tax deductible because it is directed to an individual for personal care and medical expenses. 
The following question has been asked often, so it may be helpful here: 
Why cannot funds be directed toward Babaji's care from the Hanuman Fellowship or Sri Ram Foundation – from proceeds of the sales of Babaji's books or other? Unfortunately, as nonprofit entities, Hanuman Fellowship and Sri Ram Foundation are legally not allowed to receive or disperse funds to support any single individual. Hence it remains to us as devotees and well-wishers to create the support for his care.
Thank you. 
Namaste
Baba Hari Dass is a silent monk whose life of discipline, yoga, and love has inspired people around the world. Babaji, as he is affectionately called (Baba means "Father" and ji means "respected"), is first and foremost a master yogi, having practiced the disciplines of yoga from childhood. Although Babaji no longer makes public appearances, his lifelong example of peacefulness and service encourages regular practice of his teachings. His life expresses the potential for peace that lies within each of us as the result of spiritual discipline and devotion to helping others. He and his teachings inspired these institutions: Mount Madonna Center and Mount Madonna School in California, Salt Spring Centre and Salt Spring School in Canada, and Sri Ram Orphanage and Sri Ram Vidya Mandir in India.
In October, 2013 Babaji suffered a major neurological event that brought him to death's door. Fortunately for his students and well-wishers around the world he survived and now lives in semi-seclusion at his home. Now, from his state of limited activity, he continues to exemplify one of the most profound teachings:
I am not the body 
I am not the mind 
I am the Self
Current information about Sri Baba Hari Dass can be found at:
www.BabaHariDass.org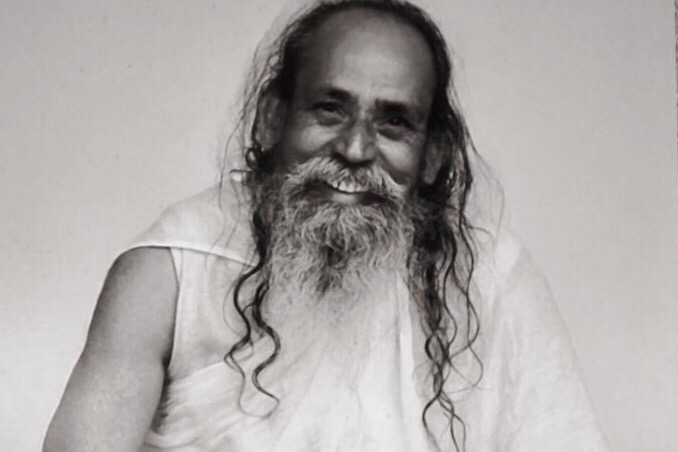 + Read More
Update 1
19 days ago
Share
To clarify for those who may wonder, Ronald Bingham's name is listed because he is the legal Power of Attorney who signs checks, etc on Babaji's behalf. (Listing Ronald's name is required by GoFundMe for transparency.) Besides fees allotted to GoFundMe, all gifts go directly for Babaji's Care.
+ Read More