Help Lil*Bear help others!
$1,663
of $4,500 goal
Raised by
20
people in 31 months
Hi All!

Meet Lil*Bear... also known as Christine Lamothe! Her boyfriend Gary and her opened a sweet little yoga, dance & wellness studio in Canada's remote arctic capital city of Iqaluit, Nunavut  almost 2 years ago. This is the first of it's kind and the community is very proud! 


                     Yoga at Saimavik    * Group Yoga perk!
Lil*Bear gives alot to our community & has touched the hearts of children, youth and their families throughout the territory. She has been offering free dance classes to children and youth here since 2006, Zumba  for all ages (including Zumbini for babies) since 2009 and Yoga since 2011. After years of teaching in various gyms, halls and homes, she realized that it was finally time to put it all in one place.. a place we now call: Saimavik. Place of Happiness.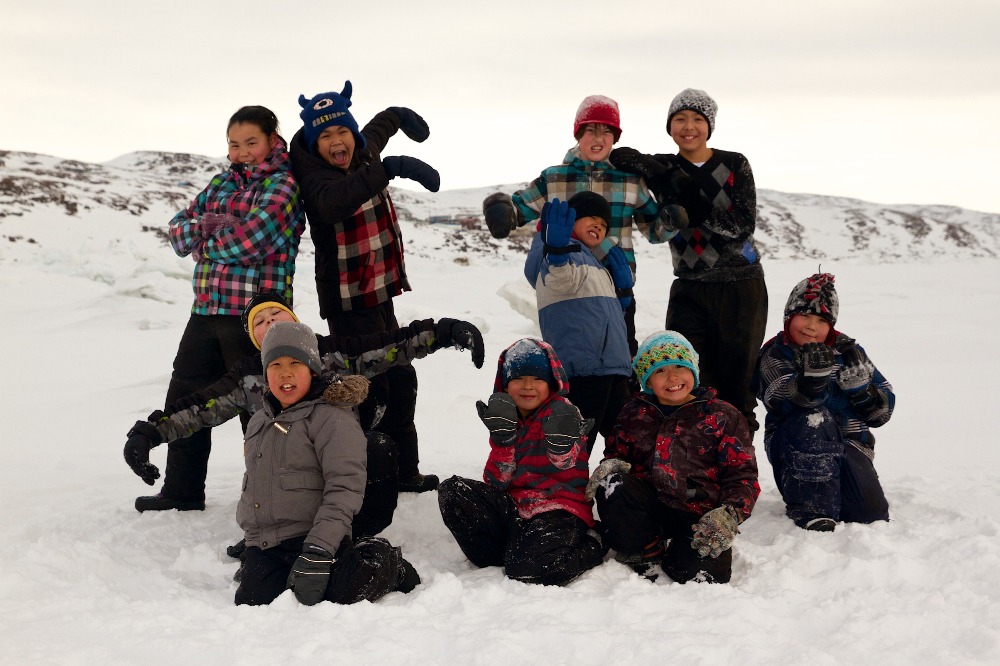 Hip Hop Kids on the Sea ice 2013

Lil*Bear's passion is health and wellness for all! She loves to move and get others moving. Prior to Saimavik she was the Physical Activity Specialist for the Government's Sport & Recreation Division from 2008-2014. In this position she traveled throughout Nunavut, conducting pedometer studies, teaching youth leadership training and running various programs in school and community centers.
In May 2015, she resigned from this secure position to focus entirely on the studio and build on all the positive work that comes from it. Gary continues to work as Heavy Equipment Operator for the City's road crew to support the household and simply because he loves driving big toys!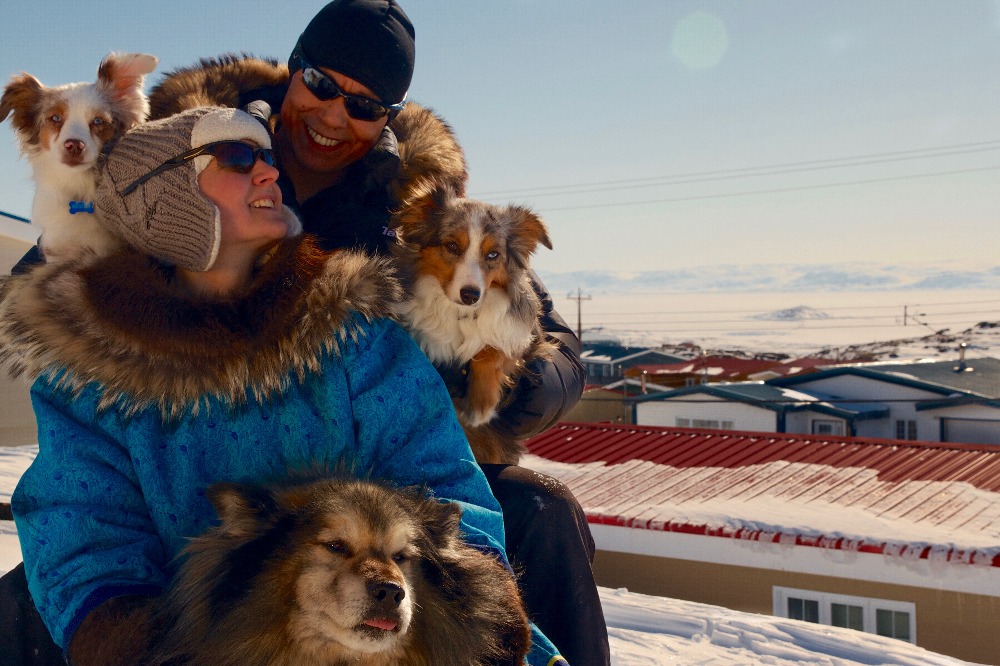 Gary, Christine, Marley (Bottom), Chloee (top left) & Thor.

As you know, (or heard), the cost of living up here is very very high and it actually seems to be getting higher. As a new business in an industry that Saimavik is pretty much pioneering, it's taking time to grow in to a financially prosporous business. They continuously reinvest their resources in to studio improvements, training & growth.  Most business do take about 5 years to solidify and they do find the whole process is exhilirating! Even though they are are small and new, they do not compromise in any way. Everything they have and do in the building is the best because they make it a point to show our community that each person matters! They even offer subsidies to ensure that everyone has equal access through donations received at their Saturday morning, donation based Karma class. They also regularely give back by sponsoring community events. After looking at reports for 2015, they gave out over $3,000 in sposorships and discounts. This doesn't include subsidies. 

At Saimavik, they strive to offer the highest quality programs possible. To do that  teachers need ongoing/yearly training. Lil*Bear currently teaches the bulk of the classes at the studio and throughout the community. She gives and gives to her students and needs to upgrade her skills and take time to deepen her knowledge and understanding.

This is where Lil*Bear needs your help.
The next training (that resonates with her evolution as a teacher) is at Little Volcano studio located in North Carolina, USA - Training info here.  

AHHH the Exchange rate!!!
The Canadian dollar has gone down so much that it makes it ever more difficult to attend these outstanding trainings. The costs of the training, travel, accomodations and food plus the time away from the studio makes it extremely challenging.  Lil*Bear deeply desires the best for her students, community and to do that she needs to give herself the best. She did her homework and looked for trainings in Canada, however she did not find one that resonated with her as much as this one did. This training is also within the Forrest Yoga line of training which she has been studying since June 2014.  

Lil*Bear believes: "Forrest Yoga is a powerful practice that has the capacity to significantly improve the lives of each individual who trains regularely. I get excited each time I see my students work through their pain, internal challenges and move in to more freedom in their body and mind"

She is asking for your assistance in getting her to this unique and profound training called: 
Yoga Bodyworkers Training A course in MyoFascial Bodywork, Muscle-Activation, & Forrest Yoga on how to get out of pain and improve functional movement with Master teachers: Jambo Truong and Brian Campbell


This training will also add 100 hours of Continuing Education Credits (CEU's) with Yoga Alliance.  


If everyone pitches in, it could really make a HUGE difference!!!

COSTS:
- Flights: She used 50,000 points to get flights from Iqaluit to Asheville NC at a cost of $300CAD. 
- Training fees: $2,200US ($3,225CAD)
- Accommodations:  $500US  ($735CAD)
- Food: 10days+2 travel days (12x$50/day=$600CAD)
(Conversions done on January 20th, 2016)
TOTAL:  $4,560CAD (note that exchange rate may vary)
Asking:  $4,500CAD 

Why ask for the full amount? While Lil*Bear's away, she needs staff to replace her, some classes might need to be cancelled and this can have a negative impact on the business. Coverring the magority of the training will help free Christine from the stress associated to financials, at least during the training. 

*sending out the perks from Nunavut will cost quite a lot, therefore Lil*Bear will ship items from Ottawa on route to the training at the end of April. 

Benefits of this training:
Students and community benefit tremendously from well trained instructors. This particular training is going to enhace hands on assist techniques, which are very important when working effectively with students. Over the course of the 10 days, Christine will be entirely immersed in these healing techniques with other wellness practitionners, instructors and healears from around the world. She will make new friends in the yoga network and will prove to be very energizing for her and in turn this will inevitably feed back in to our community.

Thanks in advance!
From Lil*Bear: "Thank you so much for taking the time to consider my campaign. Your support will allow me to keep focusing on the services that are important in my community without driving me to work at an unrelated job. I hope you enjoy the perks that I've just added. Any amount of support will help and is greatly appreciate!"

All my Love,
Lil*Bear


                                      Yearly Zumba on Ice fun!


PERKS!! 
Saima Seal Skin Yoga Mat Strap! We have way more colour variations then this. Let us choose for you or tell us what you like... we'll do our best!


A Bear HUG or KISS! from Lil*BEAR <3 Lil*Bear's Sakik is a huge supporter of the studio. We love our Lew!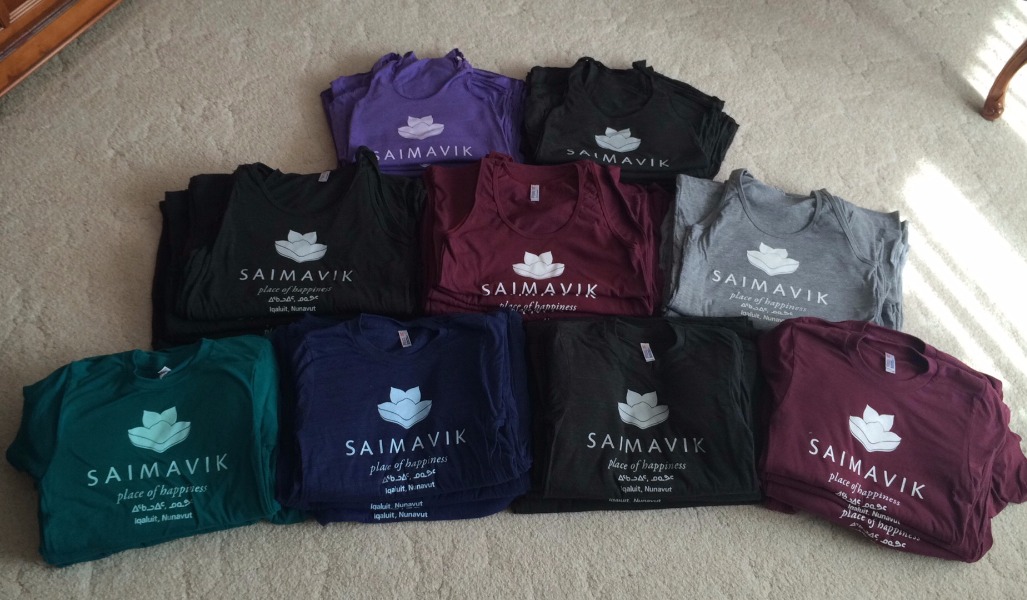 Tank tops & TShirts! Ladies and unisex tank tops, and 4 colours of the softest most comfortable shirts you'll ever own! Part of the proceeds go to this campaing and the other goes to the studio. Gotta keep the business alive.. to thrive!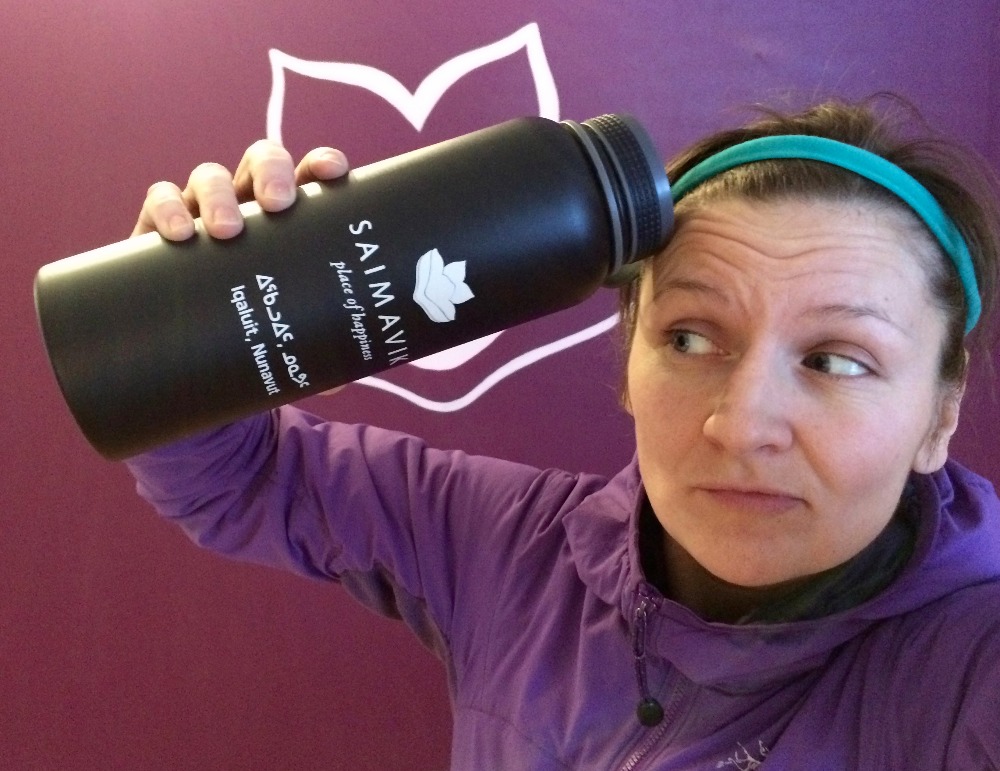 Saima Hot/Cold Bottle! This is the most awesome thermos ever! We'll ship it out to you. It will keep your hot drinks hot and cold drinks cold for at least 24 hours! trust us on that.


Private class for you (and a friend if you want) with Lil*Bear - After she comes back from training so that her healing hands are even more lit up!


Read more about Saimavik:
www.saimavikstudio.ca 

http://findingtruenorth.ca/health-and-wellness-in-iqaluit/

www.cbc.ca/news/canada/north/iqaluit-welcomes-first-yoga-studio-saimavik-1.2653223

http://www.nunatsiaqonline.ca/stories/article/65674iqaluit_woman_stretches_out_with_yoga_studio_project/
(we didn't go with the guest house idea.. yet)
En francais: 
http://www.afnunavut.ca/sites/default/files/files/Nunavoix/Nunavoix_17%20septembre%202014.pdf

http://arcticjournal.ca/dancing-bear-breakdancer-christine-lilbear-lamothe-makes-her-boldest-move-yet-opening-iqaluits-first-yoga-and-dance-studio/

http://www.nnsl.com/frames/newspapers/2013-08/aug19_13fre.html


Healthy Living tips by Lil*Bear: 
http://findingtruenorth.ca/healthy-living-in-nunavut/ 

Video:
https://www.youtube.com/watch?v=tgPZiFbzuGo 



+ Read More
Be the first to leave a comment on this campaign.