Amy's surgery fund
$3,260
of $25k goal
Raised by
47
people in 45 months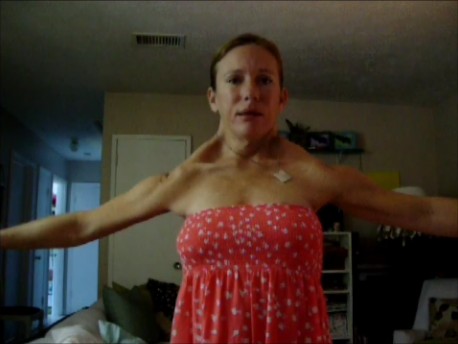 My hope is to be able to do more, be in less pain so I may do more for others who are in far greater pain than I. Thank you so much for your consideration. Here is my story well, the cliff notes anyway..
I have Fascioscapulohumeral Muscular Dystrophy. Due to severe atrophy of the muscles that hold my shoulder blades in place, I cannot lift my arms. I wear a brace to walk and my smile is being robbed. I still lift my arms, I still walk and I still smile Despite it!! I was diagnosed with this at age 11. I have slowly lived with the decline of many abilities. lifting my arms any higher than what is pictured here is one of them - possibly needing to rely on upper body strength one day I need to have my shoulders put back in proper place.. I have finally found a surgeon to perform a fusion of my scapula to my rib-cage providing the necessary leverage needed to once again lift my arms. The trickle down affects of this are extreme pain, muscle compensation, fatigue. Brushing my teeth, combing my hair, getting dishes from the upper cabinets, and even getting a coffee cup to my mouth some days are all things I celebrate doing each day. They are hard. I don't complain. I look for solutions. Right now I prop one arm with the other. Or the wall or whatever is at proper height like my daughter's head. HA! ( I poke fun at myself so my daughter doesn't worry too much) This surgery (one shoulder at a time) Has proven to be a great solution. I have researched this for over 20 years after a similar procedure was attempted on me at age 21 and failed. I have been shy to restart this process but now things have gotten worse and the fusion surgery proves successful. The possibility of losing my ability to walk is real. I wear an AFO now and am exhausted easily. If a wheelchair is ever needed...This will be so vital to my independence. I need help as 1) there are only a few surgeons that perform this surgery as it is extremely delicate and specialized.2) the surgeon does not accept my insurance of Medicare. 3) I live in FL and the surgeon is in Chicago. There will be travel expenses, a 4-5 night stay in the hospital. Hotel bill for someone to be with me and their airfare & meals. 4) Recovery - Upon returning home I will need help with my daughter, my housework, groceries cooking cleaning as this is a long term process.I will be completely immobilized on one side for the fusion to take hold for an extended period of time. Any help is greatly appreciated. I have a blog with more photos and my story at www.almostallaboutamy.com.
I am fighting to improve my abilities. My quality of Life not just for me but for my daughter. She is 11 and has a lot going on I want to be a part of. I attended every soccer practice and game for years I want to continue this. I want to do even more. This surgery will allow me to do that and so much more. I am so excited to have this opportunity! It takes a village. I need my village now. I have my first appointment July 31, 2013. Please read my blog for more history. Visit www.FSHsociety.org as well for more info on the disease. I am a positive woman. A survivor. A helper. A mother of a smart young lady who needs her mom to be of the best physical condition she can be in. I thank you for your consideration in helping. Peace love & Joy to all.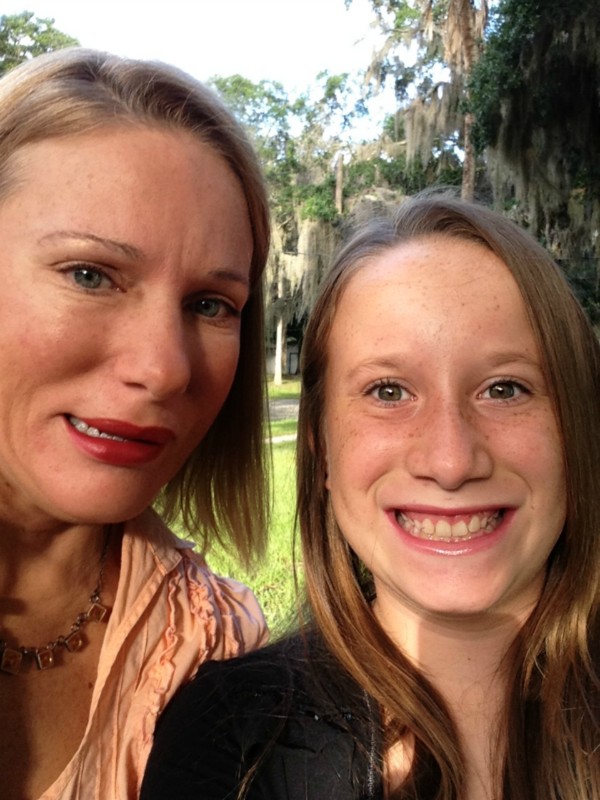 This is a pic of us at on TV during the MDA Jerry Lewis Labor Day Telethon. Helping to raise money for MDA.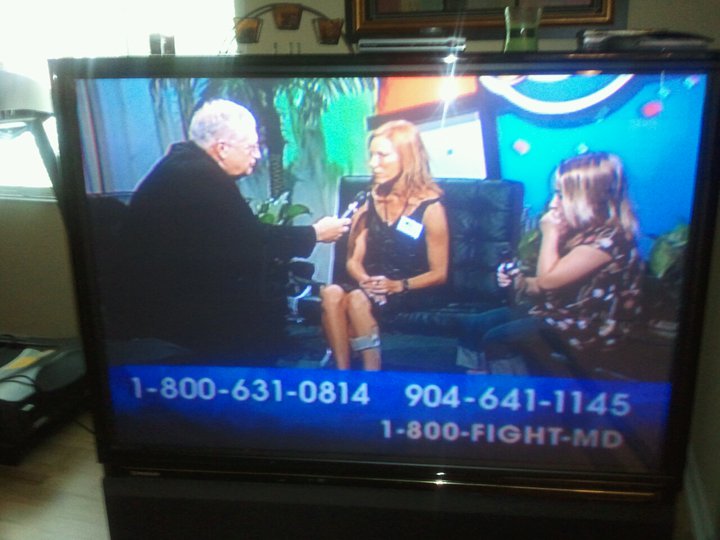 Footnote: I met with Dr Anthony Romeo at Rush Orthopedics in Chicago on July 31,2013. We are looking for time at Rush Presbyterian Hospital - Chicago for surgical operating time in October. Other Surgeons donate their time to Dr Romeo. Most of his surgeries are performed at a facility in Oak Park, IL. This surgery, requiring a 5 night stay I must be at Rush Presbyterian downtown Chicago. He highly recommended the surgery and was very compassionate and is looking forward to performing this on ME! He is the Official Orthopedic surgeon for the Chicago White Sox and the Chicago Bulls. I am so lucky to be able to see him and have him agree I am a great candidate. Anything anyone can give within the next two months will help! The hotel closest to the Hospital is the Marriott. It is I believe over $200 per night with some type of discount. Marriott points? Southwest Airfare Rewards? I will have to visit 6 weeks after surgery for removal of the 'gunslinger' brace. Anything - We will be doing the right shoulder and a few months later the left. This is a long haul but well worth it. I thank you for sharing my story and am open to any and all assistance.
+ Read More
Be the first to leave a comment on this campaign.