Amanda Leigh Currie Memorial Fund
$9,005
of $20,000 goal
Raised by
152
people in 42 months
Dear family and friends of Amanda Leigh Currie,

It breaks our heart to share this news on here, but on Thursday evening, August 18th, our niece passed away peacefully after her courageous battle with brain and spine cancer.

Thank you, from the bottom of Amanda's entire family's hearts, for all of your donations that helped Amanda fight so hard. Amanda knew of all of your contributions, and she heard all of your messages to her.

With a heavy heart, I am now modifying this campaign to one that will help Amanda's family pay for the numerous costs that they will incur as they plan Amanda's funeral. All incoming donations will now go toward these expenses.

Thank you for all of the love and generosity that you have shown to Amanda. Every donation has made a huge difference, and Amanda was always in awe of the incredible generosity that you all showed her. Each of you helped keep her spirits high through her tough battle.

Sincerely,
Amanda's Uncle Chris and Auntie Carline


Original Campaign Description:

"I am so thankful for my family, my friends, and most importantly my life!!"
-Amanda's facebook post, Thanksgiving Day 2015

 Amanda's upbeat spirit, contagious smile, and overall positive attitude on life would lead you to believe that all is going as planned in our 23-year-old niece's life.  However, early this fall, while completing her Bachelor's Degree in Mathematics with the hopes of becoming a teacher, plans quickly changed as Amanda was diagnosed with Glioblastoma, a form of brain cancer.  Amanda has already undergone one brain surgery to remove most of 2 connected tumors, and she has begun a long course of radiation and chemotherapy treatment.  She has remained mentally strong and positive over the last few months, yet she knows that she has a tough road ahead of her.

As Amanda's aunt and uncle, we have decided to create this GoFundMe campaign in the hopes that we can help defray the upcoming costs (both medical and non-medical) that Amanda and her family will (and already have) encounter.  Anyone who is close to Amanda knows that every penny will help, as the full-time care/supervision that Amanda's mother has provided over the last 16 years for Amanda's youngest brother (with special needs) has led to an already tough financial situation for the family.  We are unsure as to what costs will arise in the near future, but there's sure to be plenty of unexpected medical/non-medical bills (home, automotive transportation, personal comfort, etc.) involved in Amanda's care.  Amanda does not have the ability to work, so finances will be extremely tight for quite some time.

Amanda's close-knit family has already shown the kind of love that only family can truly provide, as her cousin, brothers, aunts, uncles, and grandparents spent many long days and nights constructing an amazing 100+ foot wheelchair ramp at her grandparents' house (where she is currently living) so that she can safely get in/out of the house.  The ramp comes complete with a handmade Batman symbol (Amanda's favorite superhero) to help keep her spirits up!  Photos of the ramp can be seen below.  The ramp's materials alone cost a great deal of money, and this bill is currently sitting on a Home Depot credit card.  We are hoping that we can at least raise enough funds to pay off this bill. 

All funds donated to this GoFundMe account go directly to a bank account in Amanda's and Gail Holmes' (Amanda's grandmother) name.  All funds will be used to help Amanda's family cover all of the costs associated with Amanda's funeral.

Please read below for Amanda's story and more photos.  We would like to thank everyone in advance who will be able to financially help Amanda and her family.  And for anyone who is not able to contribute financially, we sincerely appreciate and thank you for your prayers, positive thoughts, and well-wishes, as these are just as helpful!  Amanda has a tough road ahead of her, but if anyone can fight through this, Amanda can!

Thanks again, from the bottom of our hearts, for all of your generosity. 

Sincerely,
Amanda's Aunt and Uncle,
Carline and Chris


Amanda's Story:  
September 2015:


In early Fall 2015, Amanda started experiencing soreness in her back and went to see a doctor who recommended stretching exercises.  A couple weeks later, she still wasn't feeling any better, and she began feeling rundown...a feeling which continued to progress.  She went to see another doctor because she was having persistent massive headaches (which she described as a "pain heartbeat in my temples") in addition to the overall sick feeling, and he started treating her for what he thought was a sinus infection.  Not long after, on Wednesday, September 23rd, Amanda started experiencing triple-vision.  Finally, on Sunday, after having had enough, Amanda went to an Urgent Care facility, and after describing her symptoms, she was immediately sent to the Baystate Hospital ER for a CAT scan and MRI of her brain.  The results from these tests showed that Amanda had 2 connected masses in her brain, and one was pressing against her optic nerve.  The following day, Monday, Amanda went in for brain surgery.  After undergoing surgery to remove the masses, the biopsy showed that the cause of Amanda's symptoms was Glioblastoma.  Amanda received a 2nd and 3rd opinion from Massachusetts General Hospital and Dana Farber Hospital, and all agreed with the diagnosis and course of treatment.  Amanda has begun her long course of radiation and chemotherapy, and she may undergo a 2nd brain surgery after her treatment has been completed.  Amanda may then receive care from Dana Farber in the form of clinical trials.


Amanda has experienced the hair-loss side effects of chemotherapy, but her amazing smile and incredible personality make it all that much less noticeable!...

Thanksgiving Day, 2015: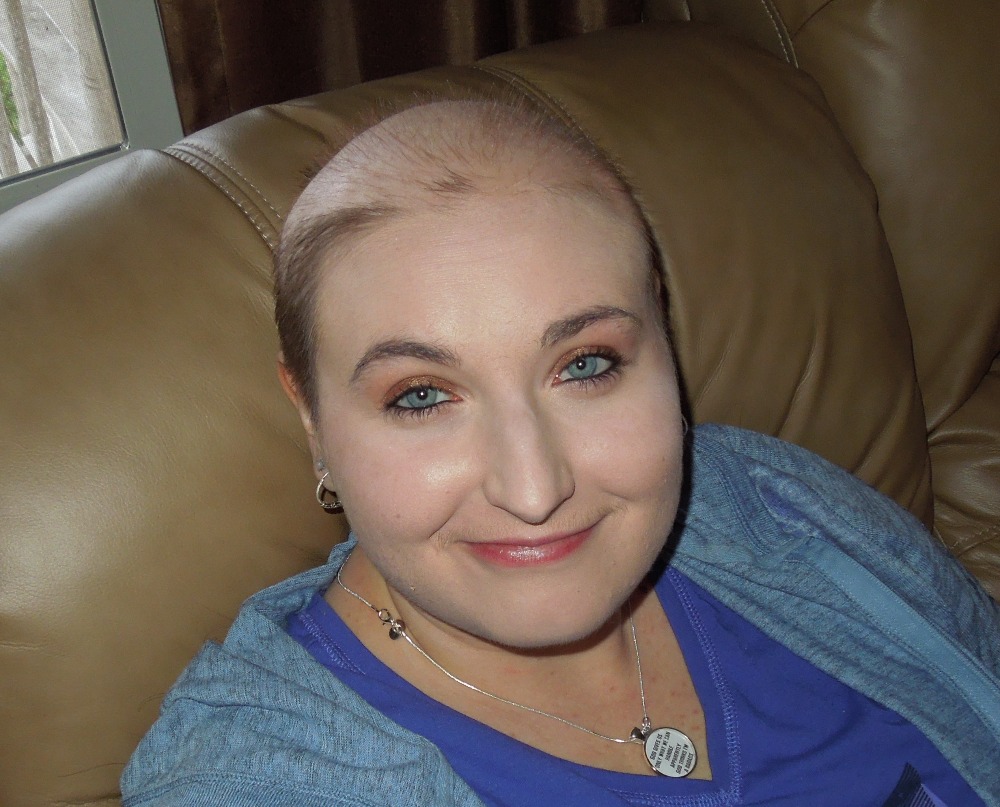 ....and, by the way, she spent Thanksgiving night building a plaster volcano with our son; Nothing stops Amanda!!

....and, how does Amanda view hair loss?....As a way to try out new hair, of course!: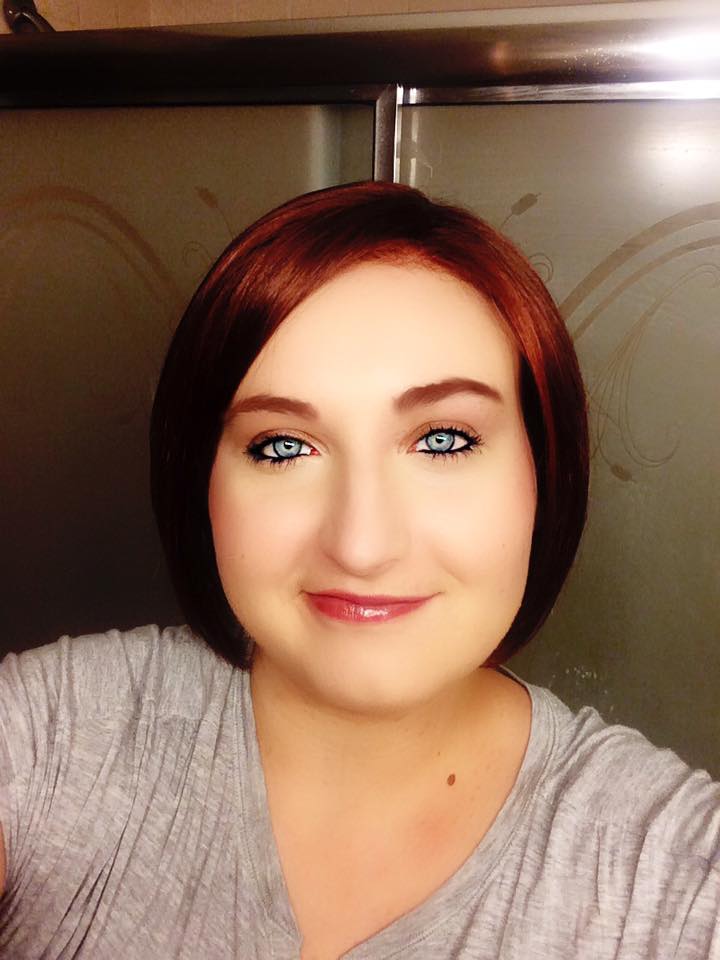 Amanda has remained positive through everything, and she hasn't let anything affect her great personality...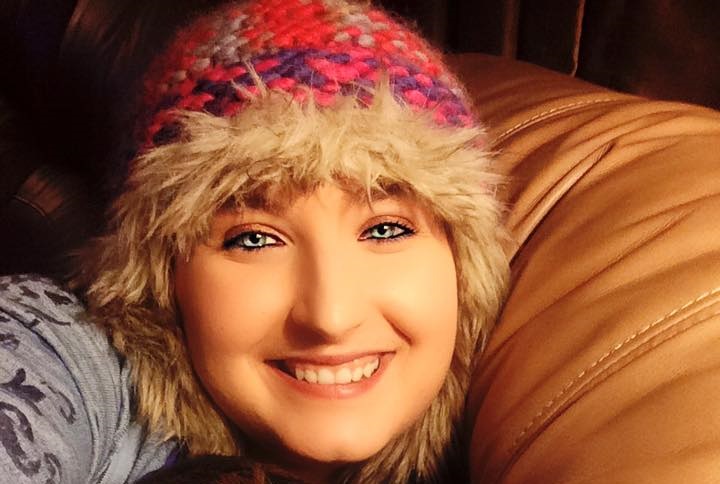 ....nor her ghostbusting skills...


...nor her love of Batman...


...nor her love for this fellow...

(...so, if anyone knows either him or Batman...)

Let's help Amanda stay tough and keep her smiling!

And, after everything she has already gone through, she still thinks of others first...

"Please go home and take care of my [special needs brother].  He needs you."
-Spoken by Amanda, who put her brother's needs above her own, to her mother, who did not want to leave Amanda's side a few days after brain surgery as Amanda recovered at the Rehab Center.


Photos of Amanda's ramp, hand-built by her family: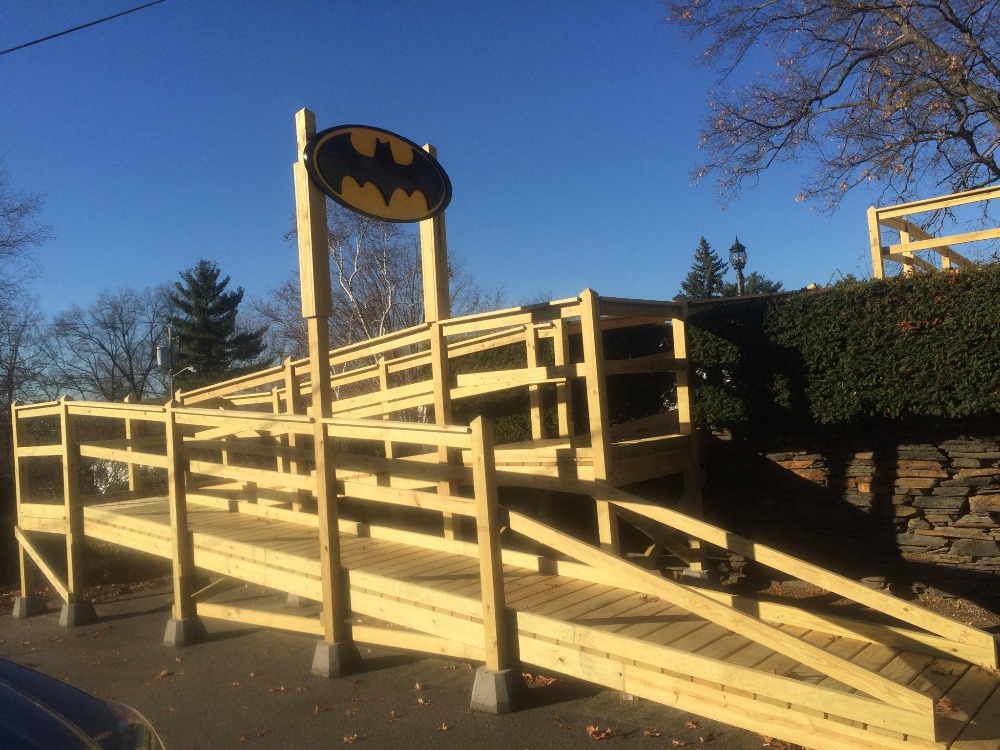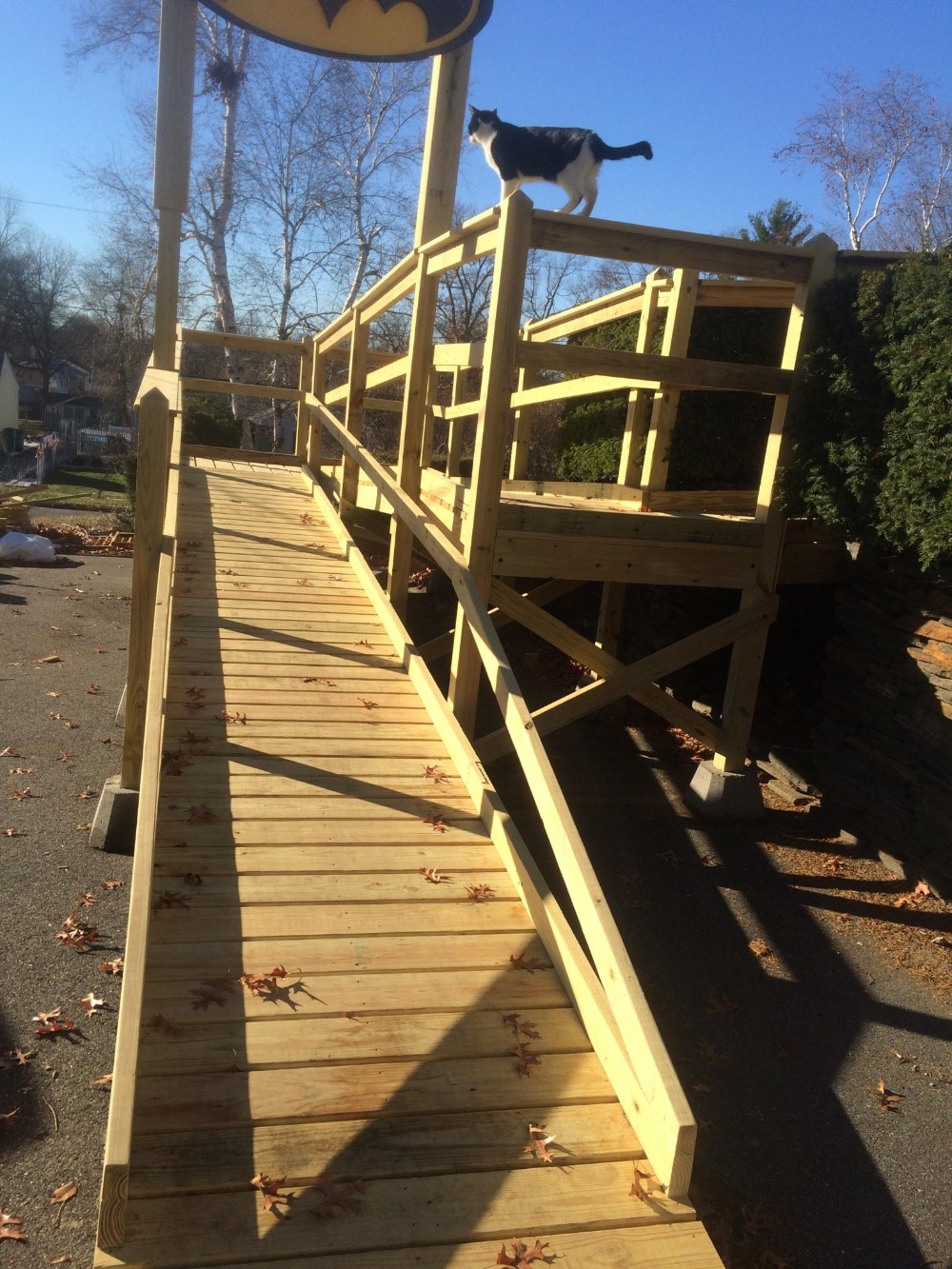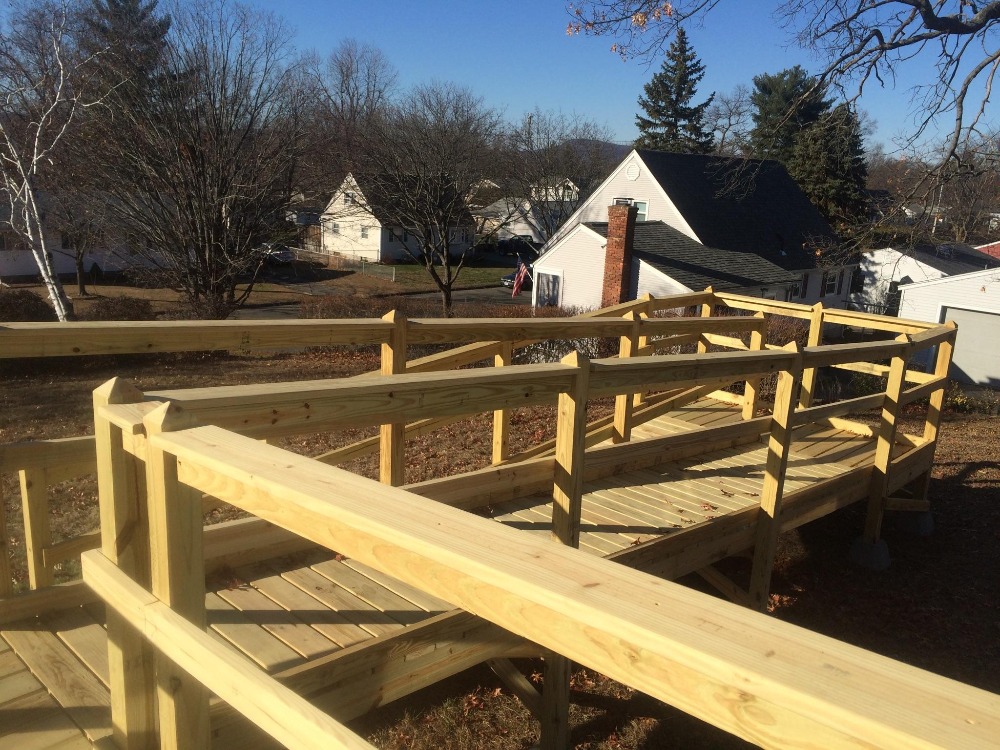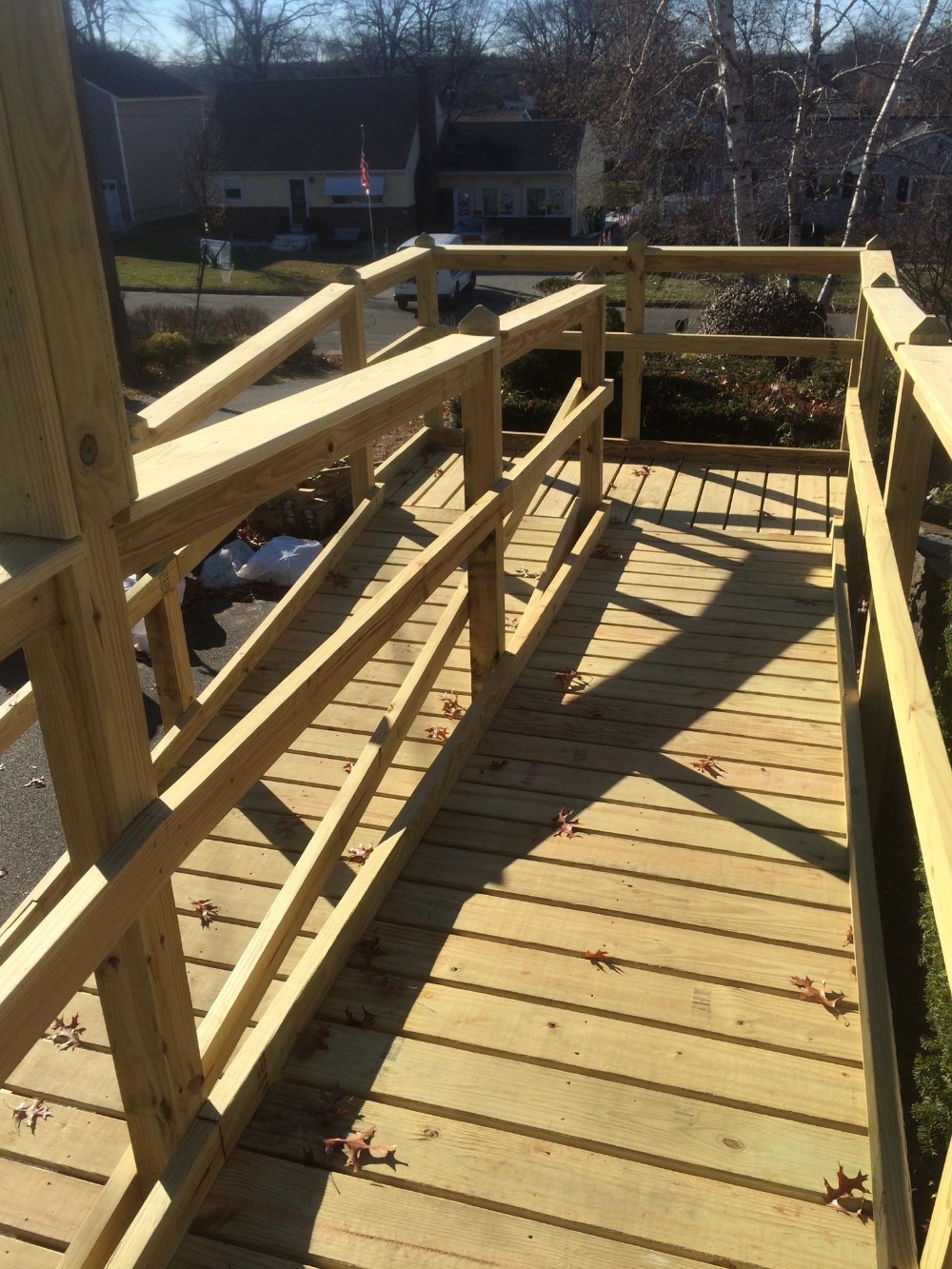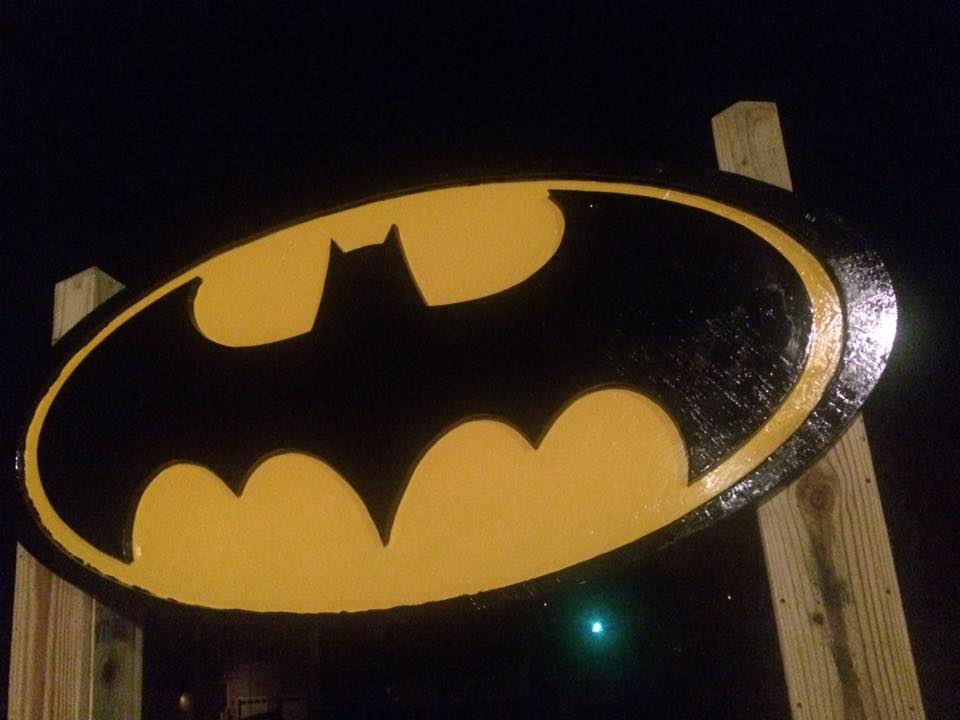 + Read More