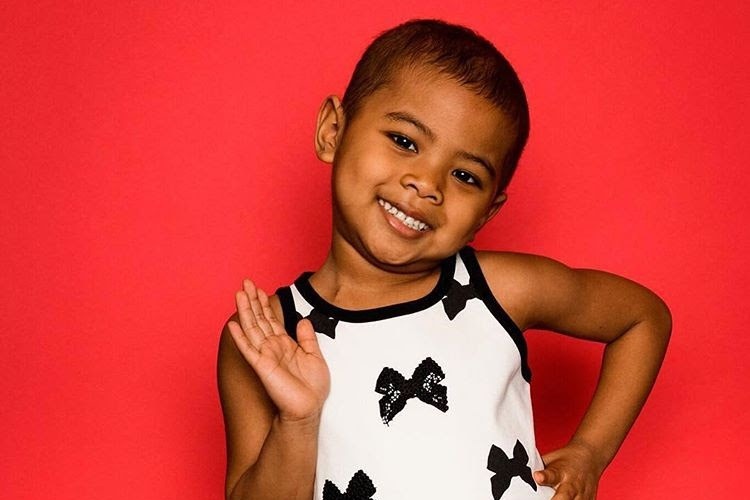 400
13
A Cure For Ever - Fighting Leukemia
$44,147
of $65,000 goal
Raised by
404
people in 13 months
About
Ever is our first child (she now has a new born brother - Shiloh) and she is very special girl. Everyone that meets Ever loves her radiant smile, winning personality and non-convincing shyness. She's warm, funny, energetic and she's just beginning to explore her skills as a painter, and her role as a big sister.  

On March 17th, 2018 Ever's life was changed forever, and our family's life was turned upside down as she was diagnosed with Leukemia (Acute Lymphoblastic Leukemia-ALL). Needless to say we were utterly devistated upon hearing this diagnosis, but there was a bit of good news in the prognosis--ALL is curable. 

We now consider ourselves extremely fortunate, blessed, and luckly. We have something to hold onto. We have a hope. We have a (very) good chance to save our baby's life. That right, Ever can be cured and go on the live a close to normal life, but the ride will be long and extremely hard. 

Indeed, the road ahead is very difficult for Ever (and her family). She will face challenges that 3 year old children should never have face, including an infusion of chemotherapy for the next 26 months, high-frequency visits to the hospital, no exposure to large gatherings of people (public transportation, airplanes, movies, etc), a plethora of chemical cocktails and pills that would scare any sane person, a restricted diet, limited and/or no schooling, and most importantly limited access to friends, family and loved ones (to ensure she is not exposed to infectious diseases, viruses, and bacteria). 

Still, given the encouraging odds of her survival, we are holding our breaths, crossing our fingers and saying our prayers. 

That said, there is still a lot we just don't know? There are a lot of expenses that our family will incur that we will likely be unable to cover. We are investing a serious amount of time into understanding this disease, its associated costs, and the best tools for fighting it.


Moreover, we are looking at ways to ensure Ever can remain a positive, creative and engaged as a toddler.  
Honestly, we (Ever, Mom, Dad, and Shiloh) know its a lot, but we will get it done with the support of our friends, family and loved ones. 

We want to thank you in advance for any generosity you can spare for this cause. We have outlined how funds will be used below and we will be upding this page and our facebook page over the next 2 years to keep everyone updated on Ever's progress.

Again, we sincerely thank you for your time and generosity. 


What we know
1. March 17th diagnosed with cancer (Leukemia)
2. There is a cure, but it is a lengthy and expensive process 
3. Chemotherapy is at the center of this cure
4. This treament will be extremely taxing on Ever's body and immune system

What we don't know
1. If this treatment will definitely cure for Ever (we believe it will, but it is not definite)
2. What are all of the medical expenses for treating Leukemia 
3. What we don't know (what are the other expenses, challenges, hurdles we will have to face as part of this journey)

Why we need your help
1. We need to move (find a bigger apt in NYC!?!?). The doctors want us to keep Ever near. And she NEEDS her own room (to prevent infections and viruses). 
2. Unknown, and highly expensive medical bills 
3. Transportation Costs (taxis, etc to the hospital)
4. New expenses (prescription, revised grocery lists, etc)


Other points
1. Facebook page - http://facebook.com/acureforever
2. Family Contact email - ka*******@gmail.com


+ Read More