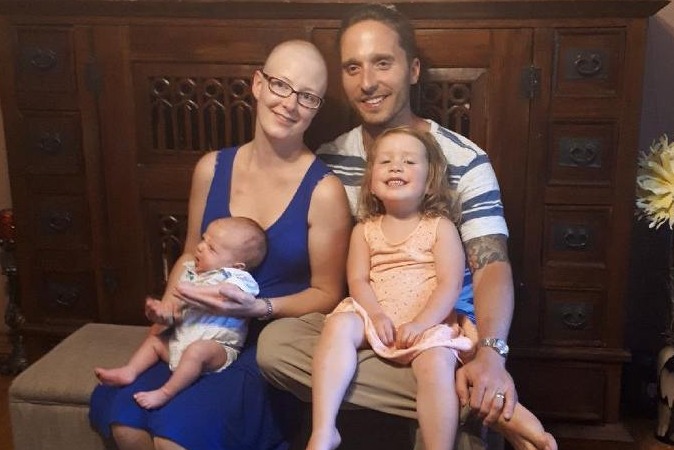 196
7
A Mother's Dream- Jenn's Fight
$19,310
of $30,000 goal
Raised by
189
people in 15 months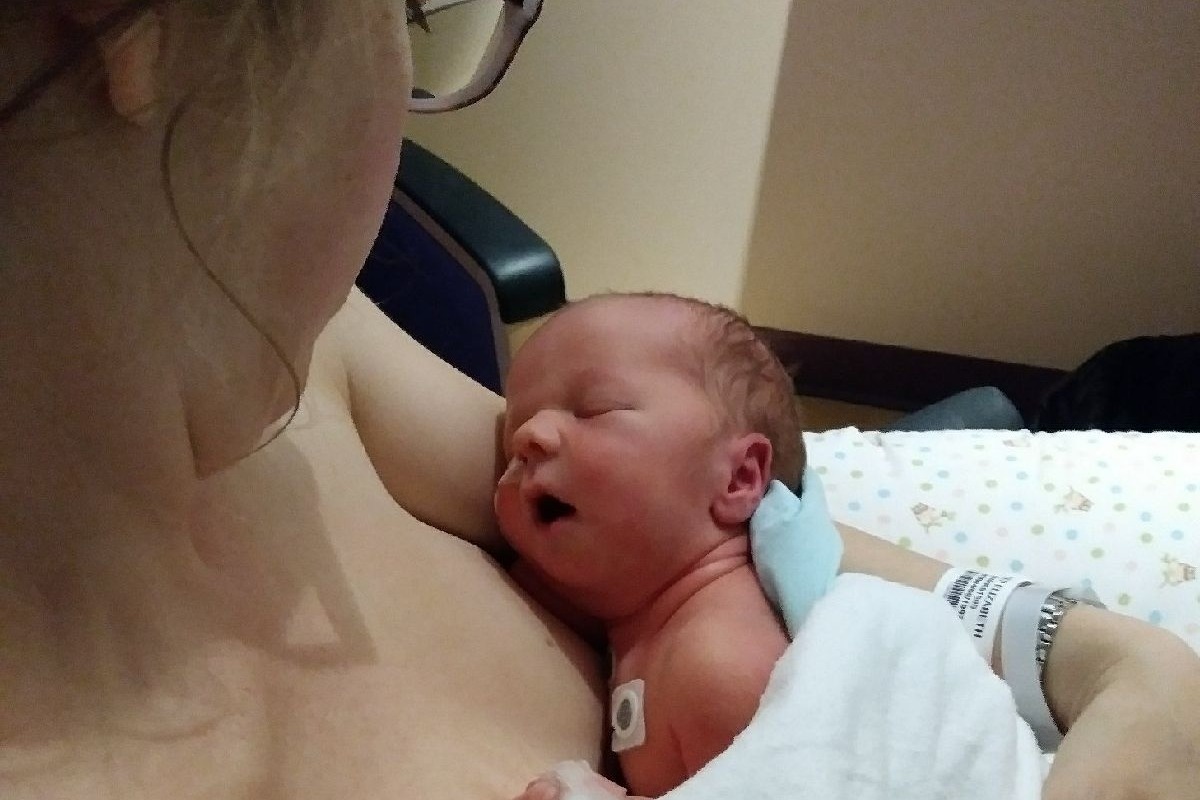 It was May 18, 2018. Jenn was being rushed to the hospital by ambulance in severe pain. An MRI would reveal fractures in her femur and shoulder. She would need an emergency C section. Once the baby was born, doctors explained that large tumours in the bone had caused the fractures. Jenn was brought in for a second surgery to stabilize the hip with a metal rod. A CT scan revealed more tumours in her lung, spine and tailbone. She was diagnosed with terminal metastatic bone cancer with a devastating prognosis of only 3-5 years. Radiation treatments began immediately and chemotherapy will begin in the coming days.


Her story:

Jenn Tonkin, 30, was barely 8 months pregnant with her second child.
She was in the prime of her life. She had fully established her career as a registered nurse. She was doing an impressive job raising an amazing toddler, along with her husband Mike, outside the bustle of city life in Northern Ontario.
The family was healthy and active and living life to the fullest.
Jenn had aches and pains but chalked it up to the usual pregnancy issues.
She had always wanted to be a mom
.
Jenn had already defeated breast cancer once in 2011, as a 23-year old nursing student in her 4th year at the University of Windsor. Despite the successful treatment and eventual return to normal life, she was left with concerns about her future chances for fertility.
Her motherhood dreams came true with the birth of daughter Ellie Josephine in late 2015. And with a second bundle of joy only a month away, things were looking up.
Those pregnancy pains were getting worse
.
Like, really bad. Excruciating. Something was very wrong.
Doctors performed an MRI and found tumours. They rushed her to Sudbury, three hours away, so the baby could be delivered by emergency c-section. They needed to start her cancer treatment right away.
Her baby boy, Aiden Marcus, was delivered successfully weighing 6 lbs on May 18th, 2018. He is doing well and is now in the NICU to be looked after with the other premature babies.
Devastation
.
Soon after, doctors had to deliver the heartbreaking news: Jenn's cancer had metastasized to her bones.
It could no longer be cured. It was terminal. The doctor explained that this cancer has an average life expectancy of 3 to 5 years.
Jenn proceeded to get radiation to reduce the size and pain in her tumours which she has in her shoulder, back and hip. The hip tumour was so big it fractured her femur. A metal pin was used to fix the broken bone and reduce pain.
------------------------------------------------------
NOT GIVING UP
We are writing this in the past tense to tell a story. But this is happening NOW.
Now is the time that we can make a difference for Jenn and her family.
Currently, Jenn is still hospitalized and her husband is by her side.
Jenn is going to make the most of this situation but it's going to be hard. There are endless costs to cover in this battle.
We can do this
Financially, the couple needs help as before Jenn can apply for unemployment there is a waiting period of a minimum of four weeks.
Our goal is to alleviate some of the financial burden so that Jenn and Mike can focus on what's most important to them -- spending time and making memories with their children. We would also like to start an education fund for Ellie and Aiden.
We are her support team and ask you kindly to donate whatever you can to help this family have financial comfort so that they can focus their energy on what really matters.
We thank you immensely and if you rather not give a donation through gofundme, we will have a donation jar located at the Temiskaming Speaker where Mike works.
Thank you for helping our friend.
Jenn's Crew
+ Read More
Update 2
7 months ago
Share
Happy New Year to all!

In late November follow up tests showed that Jenn's condition is stable, she will continue to receive chemotherapy every 3 weeks. Her next follow up will be in February, the family is hopeful for more good news.

Jenn was briefly able to have her chemo treatments at her local hospital, unfortunately they are experiencing problems which have required her to travel 3 hours away to Sudbury to receive her treatments. This is a huge inconvenience, not to mention added financial burden as it requires an overnight stay as well as the travel costs. Indications are that the local hospital will not be up and running again until at least mid February.

Jenn is also awaiting a total shoulder replacement to repair her fractured right arm as well as surgery to remove her ovaries to stop estrogen production, which feeds her tumours, and a hysterectomy to prevent further spread of the cancer. These surgeries will come with some major down time and again, extended stays away from home, and so in preparation we are hoping to raise some funds.

The Tonkin's are happy to report that baby Aiden is doing very well. At almost 8 months he has his first tooth, sits on his own and is a very happy boy.

Ellie is a smart, active 3 yr old. She has noticed that mommy is different than before and asks lots of questions about it. Jenn and Mike are trying their best to provide a normal, happy life for the kids while balancing the reality of this devastating diagnosis.

The Tonkin family has been overwhelmed by the support of their local community.

Jenn and Mike would like to thank everyone for their kind words, prayers, and generous donations. They are humbled by the support they've received.
+ Read More
Update 1
13 months ago
Share
Update!

Since we last posted, there has been an amazing response to Jenn's story. The Tonkin family is very humbled by the incredible generosity they have received thus far. That being said, we would like to thank everyone from the bottom of our hearts for their kind words of support and generous donations!

Also, since we last posted, Jenn and Aiden were discharged from the hospital and sent home!

Aiden is doing very well and thriving. He is so sweet and he loves his Mommy immensely. The bond they share is so beautiful.

As for Jenn's current condition, she still has limited mobility as she still has pain from the surgery on her leg/hip. She can take some steps with the help of a walker and uses a wheelchair otherwise. Her right shoulder is still broken which causes her to have very limited use of that arm. Luckily, some of Jenn's loving friends were able to build a wheelchair ramp at the house!

Jenn is currently receiving chemo (2 weeks on and 1 week off). Since the cancer centre in New Liskeard is under renovations, she has to travel an hour and a half to Kirkland Lake for these treatments. As for radiation, she has had to travel to Sudbury for a week to get daily treatments during her stay.

As you can imagine, all of this has not been easy for the Tonkin family but they are making the most of this difficult situation. They are focusing on family and making long lasting memories. The donations they have received to date have been helping ease the financial burden and they are so thankful for the astounding support.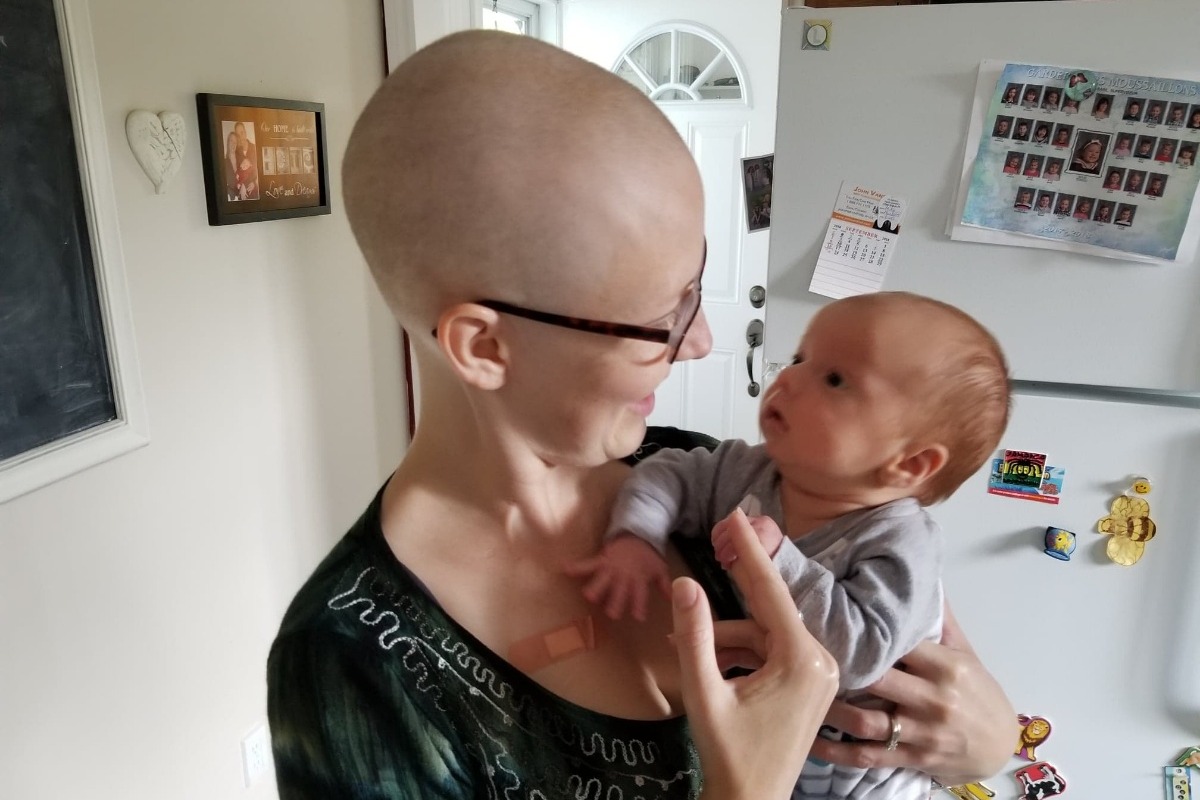 + Read More
Read a Previous Update