Swimming To Stop The Cycle Of Trauma
£4,205
of £3,000 goal
Raised by
110
people in 10 months
"Never doubt that a small group of thoughtful, committed citizens can change the world; indeed, it's the only thing that ever has."
- Margaret Mead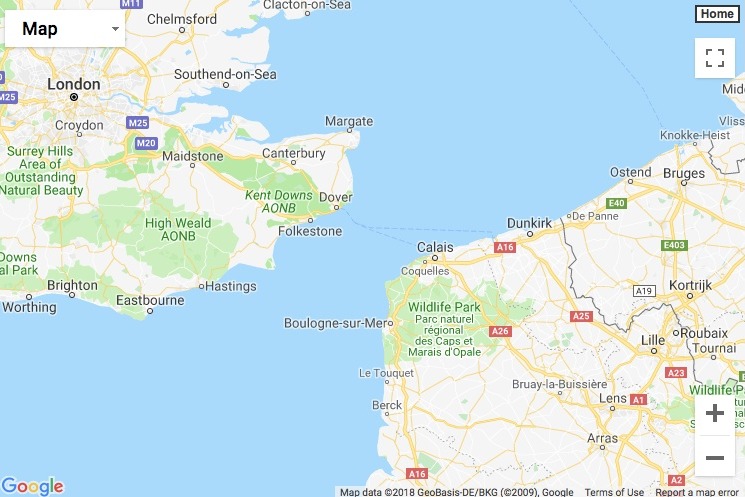 Welcome to my
CHANNEL HOPE
Campaign! I am so glad you're here and hope that after you read more about why I am swimming the English Channel, you'll sponsor my swim, or support one of my two chosen charities, so that together we can inspire others.
In July 2019,
I'll be swimming over 14 hours as the first Tongan-American, and Samoan native
to swim the English Channel because I want to help break cycles of trauma. That's right, at least 21 miles alone, through hundreds of super-tankers, stinging jellyfish and ice cold water cold enough to kill,  across the busiest shipping lane in the world. 
But why attempt this?
Because there's a far bigger challenge and the chances are someone you know  - here in the UK or on dry land beyond - is facing it right now.
As someone who understands the multi-layered impact of trauma as a trauma survivor myself, I know all too well that well-timed and  thoughtfully delivered interventions are key to any successful recovery. Without them,  I have witnessed first-hand how quickly one can spiral into isolation and dark places in the mind. I have lived this myself.  You probably know someone like that, too - but they haven't told you.
So what do I mean by trauma? 
Trauma: emotional shock following a stressful event or a physical injury, which may lead to long-term neurosis.
Trauma impacts large swaths of our society, from war veterans to abuse survivors, from the suicide bereaved to emergency service workers. But no one is really talking about it. Instead, the majority of trauma survivors have to figure their own way out of periods of neurosis with little to no help from others.
Born thousands of miles from the mainland, as a Pacific Islander,
I grew up in a culture that didn't talk about mental health
or the lifelong effects of trauma.  It took many years before I was formally diagnosed with
Post-Traumatic Stress Disorder
resulting from abuses sustained as a child and a subsequent assault years later. For many years I struggled silently, afraid to talk -  years I didn't want to die -  but I didn't know how to live either.
Now a resident in the UK, I was finally assessed and diagnosed in 2015. Sadly it was a hard fought victory that came too late for my own beautiful and incredibly talented mum, who hid  her own struggle, until her sudden death by suicide.
Three years on, I am not afraid anymore. But I am very concerned. Within our communities, we still have a limited understanding of how trauma changes people mentally and emotionally. The inability to talk about this or even sign-post resources often leaves people feeling scared and vulnerable. Yet without help and easy access to resources, their lives are at increased risk.
When we don't talk or treat – we jeopardise human life.
How? Well, tomorrow alone - 16 people in the UK alone will have taken their own lives that could get help today. And still thousands more will silently fade into the shadows. But it does not have to be this way.
I was one of the lucky ones who had the right intervention – and my re-ignited passion for swimming and campaigning are evidence that trauma is treatable and that there is hope. That's why I want to channel hope for others but I can't do it alone.
My journey witnessed unexpected sources of support, numerous trauma survivors, and reconnected me with something I've always loved – the healing power of open water swimming. And now my biggest ever journey, with your help, can inspire many others in their own recovery -  not to give up – not to be consumed beneath their own dark waves of hopelessness.  
So I hope you'll support me in this once in a lifetime challenge.How can you help? You can do so in one of several ways:
1) Sponsor my historic attempt (I'll be the 1st female Pacific Islander in history) by donating on this page. Your much needed sponsorship will help to get me across the channel.
2) Donate to Survivors of Bereavement by Suicide so we can keep their vital support services thriving. You can donate on the page I created:
https://www.gofundme.com/ndvck7-a-cause-i-care-about-needs-help
3) Donate to The Children's Trust so we can help give children with brain injury the best possible future. You can donate on the page I created:
https://www.gofundme.com/manage/halani039s-campaign-for-the-children039s-trust
4)  Share this story on your social media or with the local press. The more we can raise awareness, the more we can help others in need.
Let's Channel Hope together!
Thank you for taking time to read this!
+ Read More