Standing Wheelchair for Michelle
$10,287
of $19,000 goal
Raised by
148
people in 57 months
Michelle is my 18 year old daughter. She was adopted after being severely abused as an infant. (Shaken Baby Syndrome) To read the full story of how she ended up n a wheelchair click here.
http://wp.me/p2qxDQ-5N
As a result she has spent her whole life in a wheelchair. She cannot walk, stand, or even sit up by herself. She only has functional use of her right hand.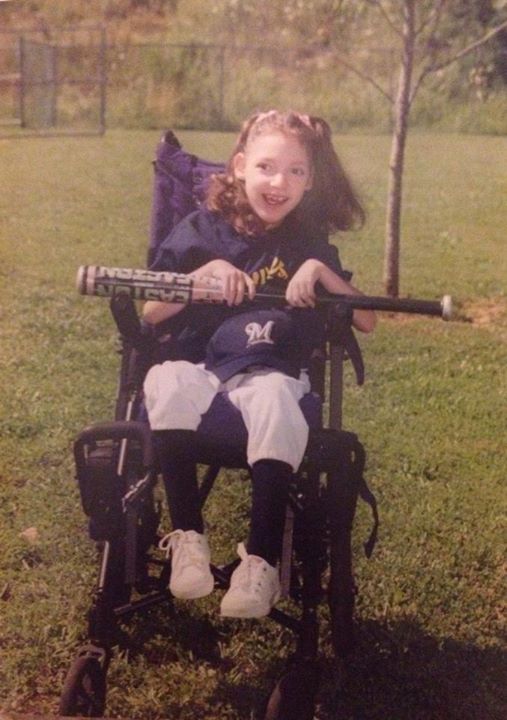 Michelle playing baseball in 2000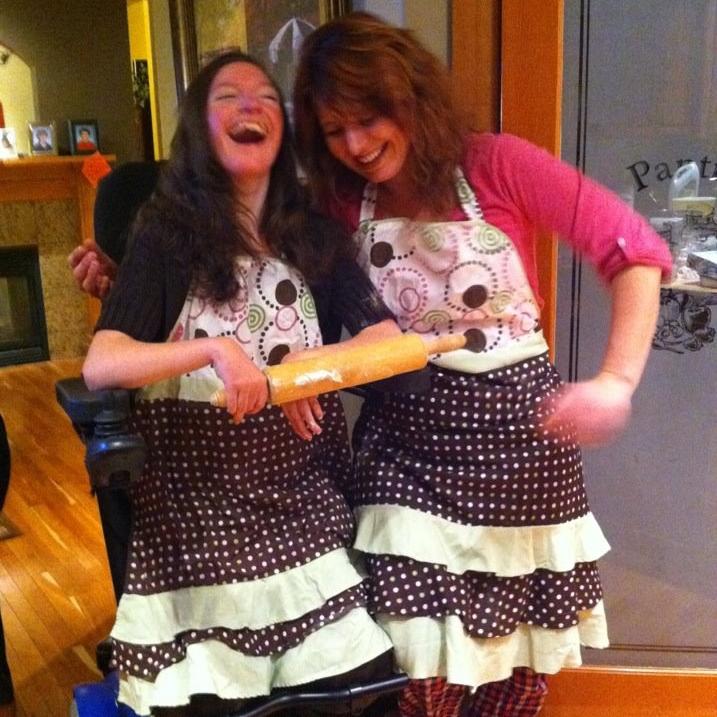 Thanksgiving 2011 The wheelchair you see her standing up in was a loaner from the vendor while her custom wheelchair was being ordered. My husband was active duty Army at the time and she was covered under a program called ECHO. This program allowed her about 36,000 dollars a year for needed equipment. At the time, her ECHO benefits were being administered by USFHP, a civilian provider of military benefits. We started the process of getting her chair a year before my husband retired from the army.
  We got the approvals!! The wheelchair was ordered. Michelle was so excited! Then one delay after another occurred. My husband retired on August 1st, 2012 and her chair arrived from overseas on August 3rd, 2012 Because it arrived in the US 2 days late, USFHP refused to pay the ECHO benefits. She lost her custom chair and because she no longer had one on order, the vendor came and picked up her loaner chair. (I don't blame him for that. Pete was as upset as we were). Michelle was heartbroken. I had told her she was getting her own chair after the approvals came in and her chair was ordered. The only thing she has ever wanted throughout her life has been to walk. This chair was the closest she ever came to that. The benefits of this chair were numerous. She was able to stand whenever she wanted to, with the push of a button, and without help. The chair had thigh and knee supports to hold her up. This took pressure off of her tailbone which helped prevent pressure sores. Standing also helped her expand her lungs better which helps to prevent pneumonia. It also helped her stretch her legs which slows down the contractures that develop from being stuck in a sitting position. She was able to reach the microwave for the first time in her life. Standing allowed her access to things that she couldn't reach in a sitting position. Most importantly she loved being eye to eye with her peers. People can sometimes look over and/or through people in wheelchairs. This allowed her to interact on the same level as others. The bottom line is that it made her life so much better and she loved it so much! She deserves to have that and I hate the way it was taken from her. I would love to be able to still get the wheelchair for her. Will you help me? If you would like to look up information on the chair, go to
www.Levousa.com
The video below is Michelle using the borrowed chair in 2012 (she no longer has it). You can see the joy and sense of confidence in her as she participated in family life.
I have had some people who are interested in donating who wanted to be sure that Michelle's story was legitimate and that I was her mom. I can be reached at madre_of_many@yahoo.com or at 931-216-8380. I can be found on Facebook under Tamara Flaherty. I will be happy to provide evidence or to talk to anyone who has any questions. Thank you, Tamara
+ Read More