The lost Grave of Andreas Vesalius
€8,504
of €9,900 goal
Raised by
50
people in 28 months
(Voor Nederlands, zie beneden)
Do you want to make history with us?  Then you should contribute to the second phase of the Quest for the Lost Grave of Andreas Vesalius, on Zakynthos, Greece, coordinated by Theo Dirix for Vesalius Continuum with Pascale Pollier, bio-medical artist.
Twelve golden sponsors (who have donated 350 € and more) have already received a small buste of our anatomist, in bronze resin, sculpted by Pascale Pollier.  We thank them warmly.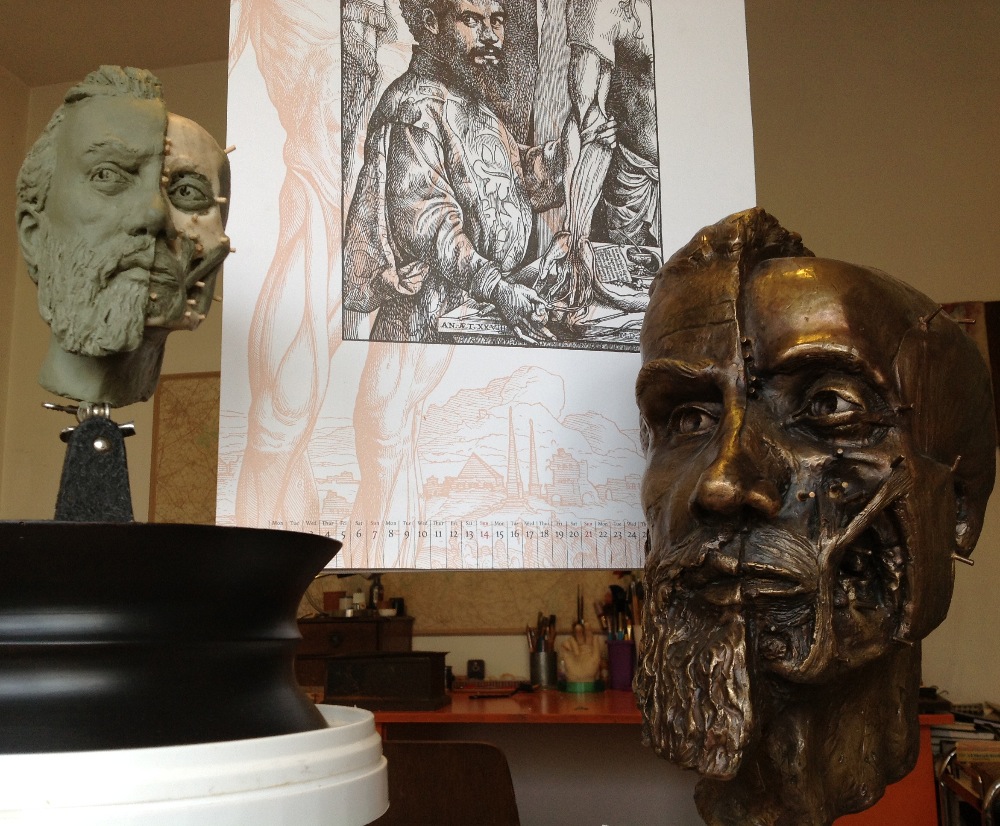 Silver sponsors of 250 € and more still have the chance to choose an acrylic painting on canvas by Dr. Maurits Biesbrouck, (e.g. below is his view of the Santa Maria della Grazie, the church, with the presumed grave, vanished by an earthquake in 1953). Make your choice here:  
https://vimeo.com/album/4256567
Bronze sponsors of whatever amount will earn eternal recognition for their contribution to a science project backed by prominent researchers: Prof. Dr. em Omer Steeno & Dr. Maurits Biesbrouck, Vesalius Researchers, Prof. Jan Driessen, Director of EBSA, Belgian School in Athens, Dr. Sylviane Déderix & Dr. Apostolos Sarris, IMS/FORTH, Rethymnon, Greece.
in Dutch:
Voor steun van 350 tot 500 € heeft Pascale Pollier  heeft al 12 exemplaren van een beeldje met de gezichtsreconstructie van Vesalius gemaakt voor onze gouden sponsors.
Zilveren sponsors van 250 € en meer, kunnen nog een keuze maken uit meer dan 200 schilderijen van Maurits Biesbrouck (20X20cm; 50X60 cm; 60X80 cm).
Voor elke storting, hoe bescheiden ook, neemt u deel aan een historisch en wetenschappelijk avontuur dat wordt gesteund door Prof. em. Dr. Omer Steeno, Dr. Maurits Biesbrouck, Vesalius onderzoekers, Prof. Jan Driessen, Directeur van EBSA, de Belgische School in Athene,  Dr. Sylviane Déderix en Dr. Apostolos Sarris, IMS/FORTH, Rethymnon, Griekenland.
+ Read More
Be the first to leave a comment on this campaign.