Trooper the Handicapped Kitten
$3,967
of $5,000 goal
Raised by
125
people in 62 months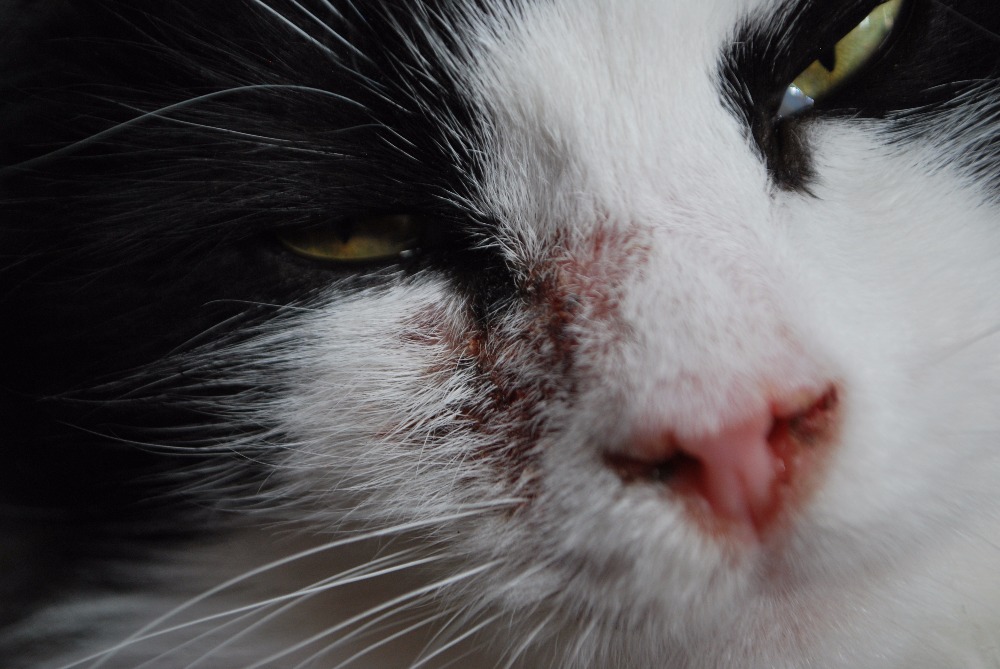 UPDATE 6/29/19 Trooper suffered a stroke @ the age of 7.  During the incident he fell and broke is leg. Funding has been going towards this cause as well as his Sister Bandit who has been fighting a double MRSP staph infection in her leg since March 2018. Your help goes to the continuing medical care of brother & sister. Thank you ❤️

Trooper was born without hips and fused elbows which prevent him from mobilizing normally. He requires regular care and treatment as he continues to deteriorate. As he ages, his defects are becoming more pronounced. As of 8/8/17 due to a self inflicted injury, Troop was examined by his veterinary chiropractor and she has set up a series of therapy sessions to help with his joints and spine. It has been determined that Trooper is in a constant state of pain from misalignment and these sessions will help alleviate chronic symptoms. Due to a compromised immune system he also suffers from terrible year-round allergies and must see a veterinary dermatologist and receive a daily allergy serum to combat this problem and to help with his skin condition because regular antibiotic treatments are ineffective.
100% OF YOUR DONATIONS WILL GO DIRECTLY TOWARDS SPECIALIST & VET VISITS TO HELP TROOPER & BANDIT AS WELL AS THEIR ALLERGY REGIMENS. Allergy serums run $275 a course ea and they will be taking these for appx 18-24 months.

Trooper's twin sister Bandit is also suffering terribly from allergies and has also ripped her pretty face open from incessant scratching. She was recently diagnosed with Eosinophilic Granuloma Complex 2/2017 as well as a persistent staphylococcus aureus (staph) infection which has been ongoing since February & as of 6/16/17 she is back on 8 weeks of Cefpodoxime antibiotic to combat this. She has been in a cone since February. As of 8/8/17 Bandit is still on a slow heal and will continue to be coned until probably at least the end of September (8 months). She has a follow up appt for October.

I am working on getting Bandit the same help & treatment that her brother Trooper is receiving. Veterinary Dermatology costs $200-400 per visit on average.

6/16/17 BANDIT went for HESKA allergy testing and is under maintenance for her staph infection. We are trying to determine if she has a food allergy to poultry (her favorite) and any other environmental allergies that are constantly aggravating her skin. She tested positive for many many allergens, dust mites being far the worst. Bandit has now started a customized allergy serum program, same as her brother, that is administered daily. Again, allergy serums run $275 a course ea and they will be taking these for appx 18-24 months.

Bandit is currently battling the effects of stomatitis and had FME 8/2014. The surgery was a partial success, but Bandit still suffers occasional bouts of mouth lesions and requires treatment to combat her painful condition.

I am happy to elaborate on their situations, present medical bills, and am open to any of your questions. Please visit their FaceBook page @ https://www.facebook.com/TrooperTheKitten for regular updates and to meet their extended family of 9 rescues/ferals.

+ Read More