New Vegetarian Cuisine Cook Book
$1,270
of $19,500 goal
Raised by
10
people in 61 months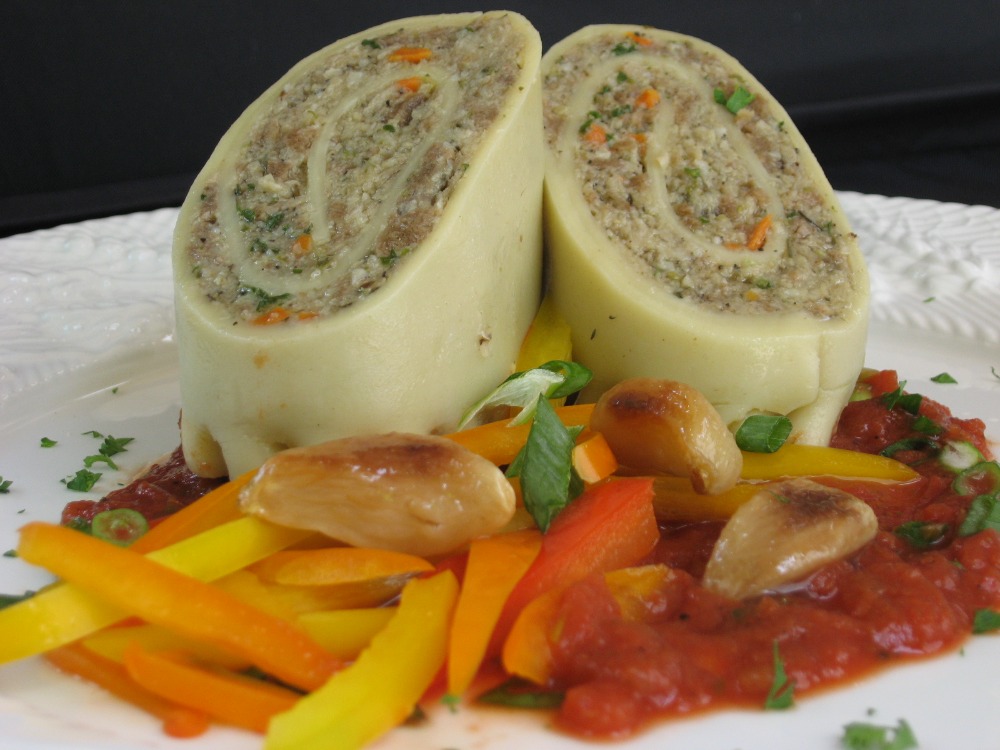 Vegetarian Italian Sausage Roll
The American Natural Foods, a 501c3 Non Profit  is seeking funds to complete the process of self-publishing its definitive cookbook for professional chefs, culinary students and passionate cooks who want  to professionally and personally learn a new style of plant based vegetarian cuisine.     
International Culinary Olympic Vegan Gold Medal Winning Chef Ron Pickarski wrote the 400+ page book with a focus classical French and modern American cuisine.  The book includes extensive material on vegetarian ingredients, cooking techniques, and recipes centered on plant proteins, classical sauces and elegant desserts.  A brief historical overview of the cuisine and nutrition are also covered. 
The book is two years in the making and will soon be ready to go to press.  The $19,500 is needed to complete the process  which includes copy editing, proof reading, design/construction of the book, indexing, pictures, and first printing.  
Revenues generated from sale of the self-published cook book will be used to self fund the ANF's mission to  educate culinary professionals.    Upon reading this book everyone will have a basic understanding of vegetarian cuisine and foundation to begin cooking it.
Italian Sausage Roll with Roasted Vegetables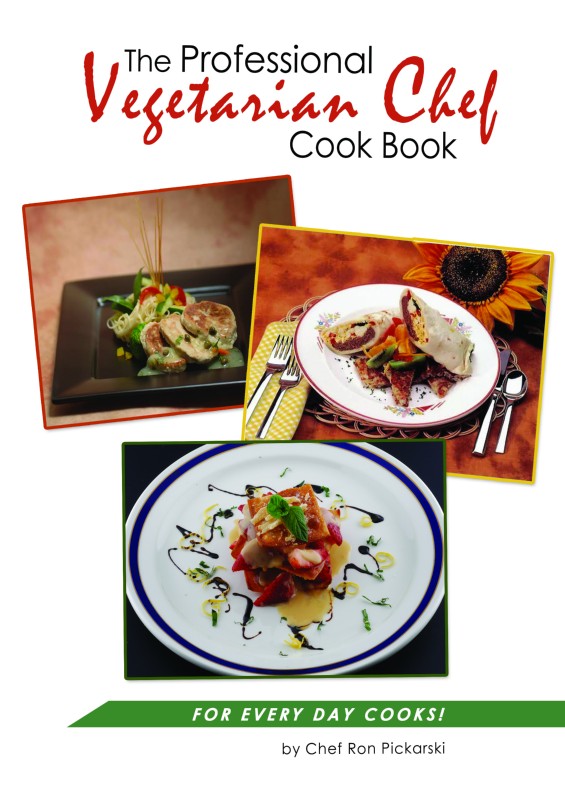 "The Professional Vegetarian Chef" is a synopsis and modification of the Certified Vegetarian Cook (CVC) curriculum, commissioned by WACS (World Association of Chefs Societies) for professional chefs to appeal to everyday cooks who face the same challenges of time to cook, food cost and integrating healthy vegetarian cuisine into their daily diet or keeping the vegetarian in the family happy.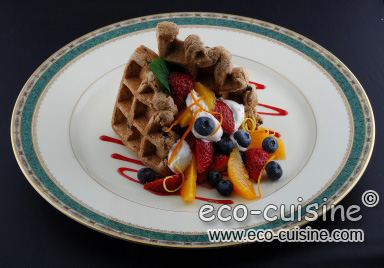 This wonderfully informative book will help chefs better understand the diverse consumer of vegetarian cuisine, protein nutrition, unique vegetarian protein ingredients, how to control food cost, cook the ingredients, entrée and pastry recipes, and how to integrate them into existing menus.
Chef Ron Pickarski led the American Natural Foods team to the first Gold Medal in the history of The International Culinary Olympics for a vegetarian dish, as well other notable competitions.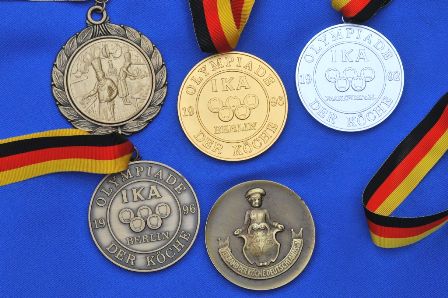 Ron is founder and president of Eco-Cuisine, a line of vegetable based food mixes for many appetizingly delicious meals and delectable desserts. He developed these critically acclaimed powder mixes and award winning recipes over a long distinguished career that began with the natural foods movement.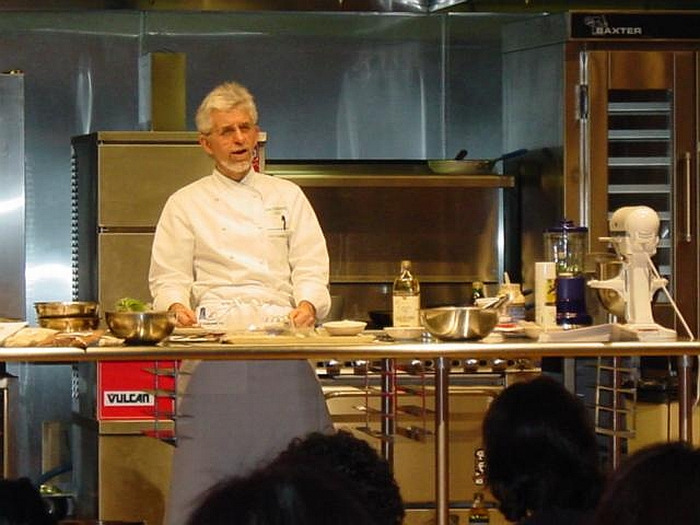 Cooking demonstations with Chef Ron will be available as a web based video series and be available to Professional Chefs, Students and Everyday Cooks who want to eat a healthy Vegetarian diet, without sacrificing taste.
https://www.youtube.com/watch?v=U7W3akJn5IE
The American Natural Foods is a 501c3 Non-Profit and was created originally to fund the American Natural Foods Culinary Olympic Team to win several Olympic Medals in Vegan Cuisine. Now it is focused on culinary education and creator of the Professional Vegetarian Chef for Everyday Cooks and CVC curriculum for professional chefs. All donations are tax deductible.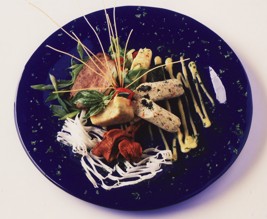 The Professional Vegetarian Cookbook by Chef Ron Pickarski will be published in late 2014. With the upsurge in vegetarian restaurants in the U.S., culinary schools are trying to address the demand for vegetarian cuisine through their schools curriculum, this book will do that. From the history of Vegetarainism as a diet, to the many benefits for the planet and your health.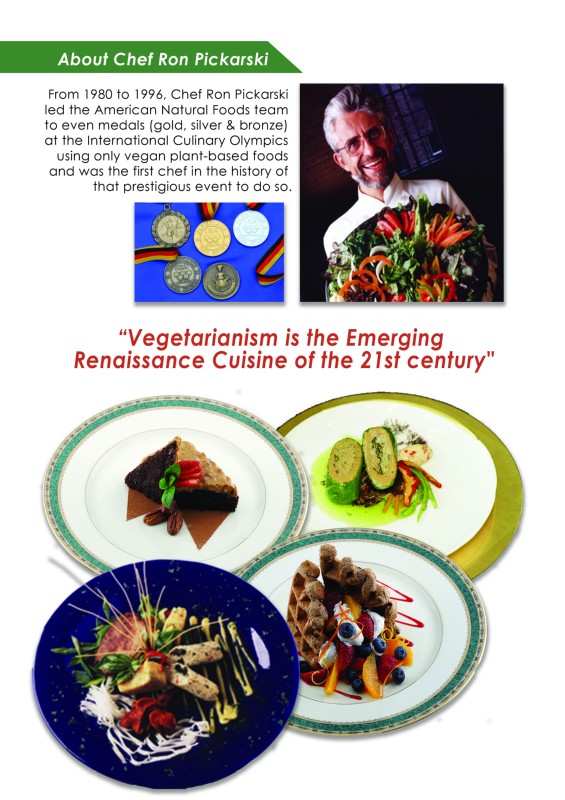 Please help support this important effort to bring the most definitive Cookbook ever written about Vegetarianism to Professional Chefs and Culianry students everywhere.
With my deepest gratitude,
Chef Ron Pickarski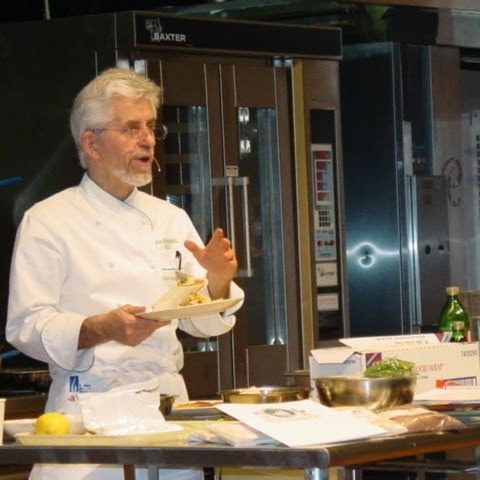 Chef Ron doing a demonstration.
+ Read More