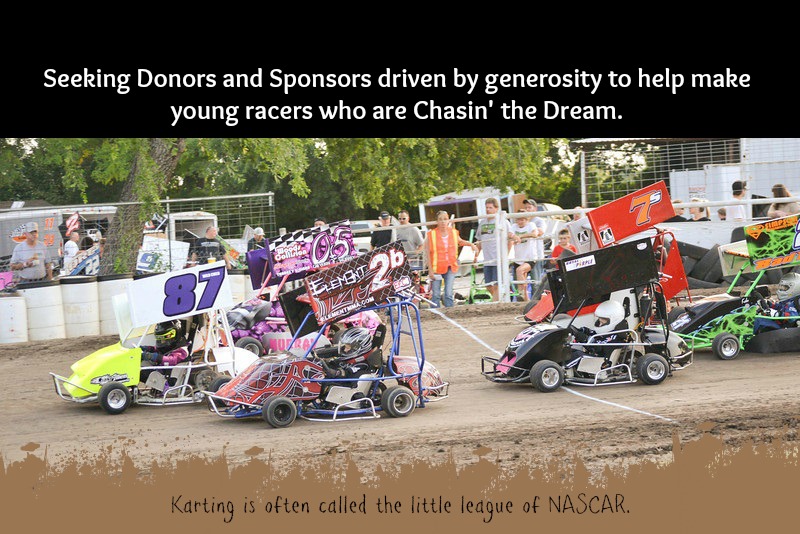 Karting is the first step in the motorsports ladder. It's like elementary school before middle school, but in our case all the PTA backers are at the High School football game. Corporate sponsors are still funding NASCAR while grassroots racing is struggling ~and its karting that gives most career racers their education & training to begin with.
KAM Kartway is not your typical race track when it comes to Karting. We offer a Youth Karting driver development program and accept racers as young as 4 in our Beginner classes with on track coaching and one-on-one training. We emphasis good sportsmanship, clean driving, technical knowledge and skill development. It takes a lot more than a room full of trophies to make a racer a Motorsports Champion! Our goal is to expand this development program for 2015 with more training, hand-outs, workshops and video tutorials.
***********************************************************
Every professional sportsman begins with a dream, and in motorsports it can start as young as 4 or 5 years old. KAM Kartway makes that dream come true. Tomorrows professionals are on the track today at KAM Kartway and you can be a part of that.
Since 1995 KAM has been a large part of the lives of many race car drivers, many competing at the professional level already. Some are local "Saturday Night Heros" still inspiring their hometown crowds. Others are in that "between" stage of micro-sprints that leads to NASCAR-style rides, Sprint Cars, USAC and Indy Cars.
We are committed to positively impact our development drivers and race teams. We are passionate about growing motorsports as a Christian Family sporting option and offer drivers that first step needed to begin a professional racing career.
We know how to offer a fun, enriching and challenging sport for the aspiring racer as well as camaraderie, memories and career path coaching for the parents. For the rest of 2014 and going into the 2015 season, we have a $10,000 fundraising goal. The funds will go directly to track and facility expansion, and you will literally be helping us "keep the lights on" for many of the kids out there.
Race tracks for younger kids are closing at an alarming rate and it is our hope to expand our present facility to include the next level up with a larger, safer track for all and expose the youngest drivers to local professional race car drivers as well as returning veterans.
Your support will help us meet our expansion in areas such as safety equipment & upgrades, greater utility and insurance expenses as well as start programs in driver coaching and parent mentoring. With the success of Crowdfunding no donation is too small! Your $20.00, $50.00 or $10,000.00 will help keep the dream alive in another kids heart.
Thank you so much for helping us help others do great things!