48
24
Irma St Martin Bamboo Staff Relief
$7,925
of $25,000 goal
Raised by
46
people in 5 months
Created September 17, 2017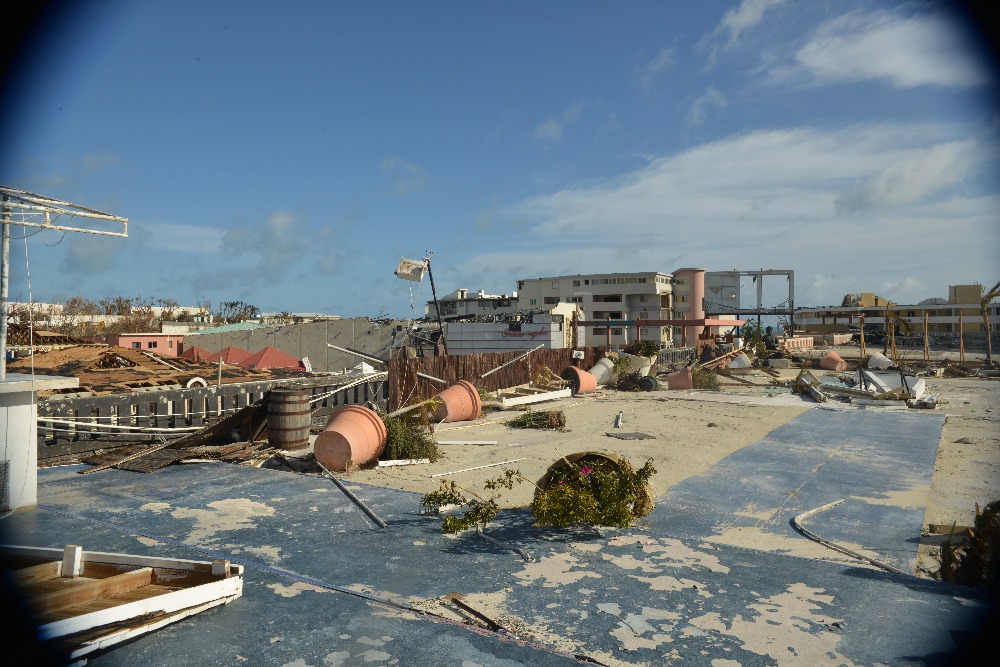 As many of you know, Hurricane Irma ravaged its way across the island of St Maarten / St Martin on Wednesday September 6th, 2017, leaving in its wake a path of
destruction, devastation and homelessness
. This is the
strongest storm ever
to have struck the island, and over 95% of the island's structures were destroyed. Through our two businesses, Bamboo and Sky Beach, our family employs a staff of 60 from 14 different countries, who together add up to an
extended family of over 200 impacted people, all of whom have been displaced
.  Most have lost their homes, their clothing, their food, their books, even their photos.  Many have been evacuated to other locations and they are now scattered, jobless, and with no means to earn an income. All of them have families who need food, shelter, clothing, medication and supplies.  Our staff is our family! And if you've been to the island, chances are good they are your family too. So many of you have dined at Bamboo.  You've relaxed on the rooftop at Sky Beach.  No doubt you were served by one of our warm staff members... you savored a meal prepared by one of our great cooks... or perhaps you've sipped a cocktail prepared by one of our wonderful bartenders. 
Many of you have read of the heroic save of a number of them by Jim Goldman, who flew to the island two days after the storm hit to bring in building supplies and to evacuate as many as he could get off the island.  Links to the media coverage of this are below.
We are doing as much as we can for our Sint Maarten/St Martin family, but we ourselves are a small business and we have also suffered great loss, so our own funds are limited. 
We will rebuild (!!), and we will provide jobs again for this wonderful family...  but until then, we are appealing to those of you who love this little island of paradise to find room in your heart to donate funds to help them get through this terrible period. 
Please know that
100% of these funds will go to our staff and their families
... who are sorely in need of food, medicine, supplies, clothing, etc. and who need to begin to rebuild their lives.  
The French and Dutch governments have been unable to provide direct financial assistance
, so we are doing whatever we can to help.  Again, this fund is only for our staff and their families.  It has nothing to do with our businesses, which we ourselves will rebuild using our own funds.
Lastly... while any donation is a gesture of love and compassion, to us anyone who donates to this fund is an honorary member of our family.  Should your travels bring you back to our island paradise down the road - and we truly hope they do!! - please identify yourself to a staff member.  We want to know who you are, so we can express
our extreme gratitude for your compassionate generosity shown today
.
With gratitude and love,
Jimmy, Sophie, Vaughn, Jodi & Dylan
PS - here's a link to our website - we're legit, and those smiling faces belong to real people, our extended family, who along with their families are
suffering great loss.
http://www.stmaartenguesthospitality.com
PPS - Should you have any questions or wish to speak to Jimmy directly, please call him at 646-554-7100 or email him at
jamesg@brotherjimmys.com
.
Here are links to the media coverage of Jimmy's heroic act:
http://www.fox5ny.com/news/brother-jimmys-owner-helps-st-martin-irma-victims
https://www.wsj.com/articles/new-york-restaurateur-makes-rescue-in-st-martin-1505175406
https://www.google.com/amp/s/www.wsj.com/amp/articles/st-martin-struggles-to-weather-hurricane-irmas-devastation-1505087003
http://www.grubstreet.com/2017/09/brother-jimmys-owner-rescues-friends-from-st-martin.html
Here are some pics of our Bamboo and Sky Beach staff during happier times:
And here are some interior pics of Bamboo (and staff) before Irma ...
+ Read More