Help Keep Soul Food House in Japan
$76,011
of $150,000 goal
Raised by
132
people in 53 months

Who Are We?
自己紹介
We are David and LaTonya Whitaker of Taste The Love, a food service company of American Southern, Cajun/Creole and Tex- Mex cuisines in the heart of Tokyo. Our story starts with Thanksgiving 2005.  After moving to Japan in 2005, David & LaTonya Whitaker wanted to be with family for Thanksgiving. So we invited everyone we knew to our house for a Thanksgiving dinner. About 50 people came,ate and enjoyed themselves. The next year we did it again and more people came. This has been repeated every year since, only increasing in the amount of people coming most through word of mouth. We just wanted to provide a place of comfort that felt like family and a home away from home; Where everyone could experience true southern hospitality and the heart & culture behind great food and music. In 2013 Taste The Love's was formed with the desire to bring a piece of our American home to the hearts & tables of Japan using fresh and local ingredients.  That desire has grown into providing english/gospel cooking classes, catering and consulting services. However, Taste The Love is planning to expand its current operation to what has always been the dream; a food kitchen.  It is our prayer that everyone who cooks in our classes or eats in our kitchen can taste the love therefore feeding both the stomach and the soul.
デビッド &  ラタニア ウィティカー東京在住、Taste The Love というアメリカ南部のケイジャン/クレオール、メキシコ風のアメリカ料理 食品サービス会社を経営しています。このレストラン経営の経緯は2005年から始めたアメリカの感謝祭を祝うホーム
パーティーでした。日本で言うお正月・お盆の様な家族とおいしいご飯をお腹いっぱい食べるというような行事である感謝祭の日はやはり家族と過ごしたい。2005年に日本へ移り住んだ後もやはり感謝祭の日は日本にいるけど家族と過ごしたいという事から友人知人を自宅に呼び、感謝祭ホームパーティーをするようになりました。1年目はおおよそ50名の友人知人が来てくれ、毎年その数は増えていきました。本場アメリカ南部のおもてなし、そして料理や音楽の心と文化を味わえる場の提供、そして来てくれる方々に故郷から離れているけど、家族といるような温かい場の提供をしたいと一心で毎年開いていました。そして2013年、地元で出に入る新鮮な食材を使ったアメリカの家庭料理Taste The Loveを立ち上げたいと強く思うようになりました。そして、料理を提供するだけではなく、英語でのゴスペル料理教室やケーテリング、そしてコンサルティングを始まり、大きくなっていきました。そして、私たちの夢であるフードキッチン設立。それは料理教室の受講者の方々や私たちの料理を食してくれる人達が、愛情たっぷりの料理で心身ともに満たされる、私たち念願の場所です。
What Do We Want To Do?
私達の目標
By summer 2015 we would like to open the Soul Food House, a southern cajun/creole kitchen and gospel cooking school in Tokyo, Japan. We want to provide a space where people can come as they are and have a great dining and learning experience. 
今年の夏、ソウルフードハウスというアメリカ南部のケージャン・クレオールキッチンそしてゴスペル料理学校を東京で始めたいと考えています。そして、足を運んで下さった皆さんが料理を食す事や作る事を楽しく学べる様な場の提供をしたいと強く願っています。
To be more exact we want to:
私達の目標 詳細
1. Offer English Gospel Cooking Classes
1 英語でのゴスペル料理教室実施
2. American Style Lunch Bentos using local & fresh ingredients. 
2. 日本の新鮮な食材を使用したアメリカンスタイルのランチ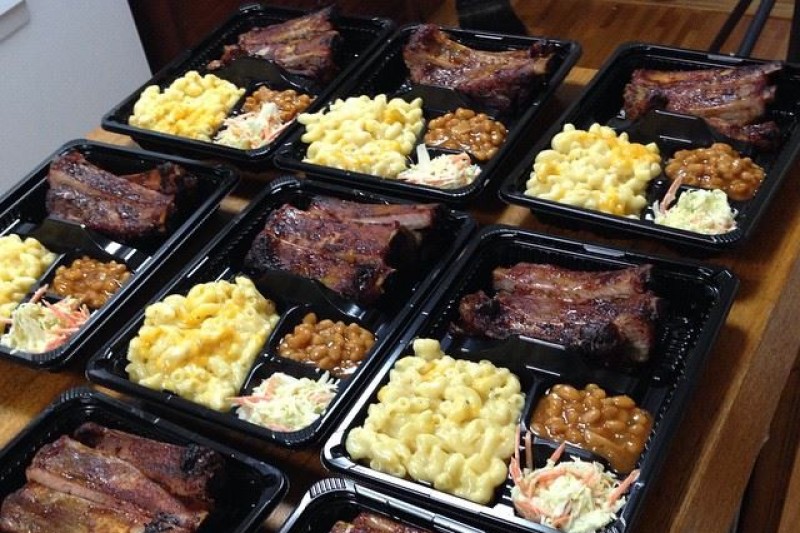 3. Provide an evening Southern Hospitality dining experience & offer take out during that time.
3.アメリカ南部のおもてなしディナー、さらに夕方限定でテイクアウトの提供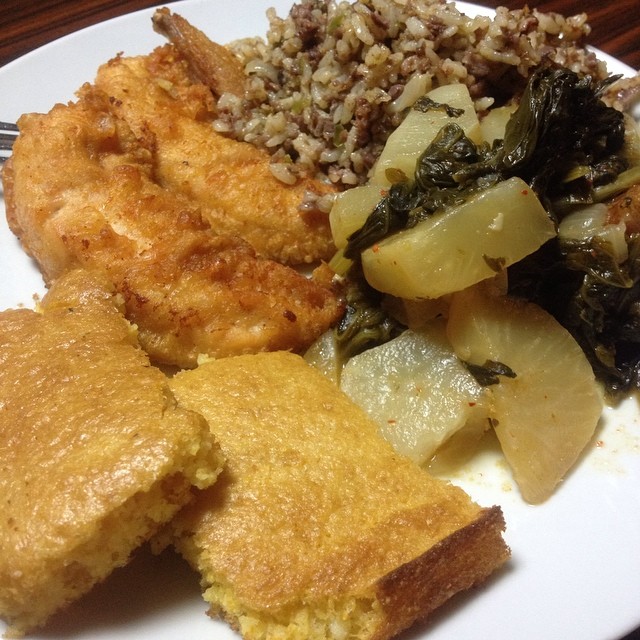 4. Offer products, such as spices, sauces and dressings to assist in recreating meals at home easier. 
4. 特性スパイス・ソース・ドレッシングの販売
 (Taste The Love 特性スパイス・ソース・ドレッシングを使う事により、家庭でも本場のアメリカ南部の味が堪能できます!)
Why Are We Trying To Do It?
何が私達を駆り立てるのか
1.  Feed my sheep is the message that rest in the heart of Taste The Love.
1. 大都会で疲れ果てた様な人々に愛情たっぷりの食事を提供したい!
Growing up in the South, we have come to know good food from the heart, that is filled with love, builds community. That's the heart of southern hospitality. It feeds the belly, the heart and soul. We also want to educate individuals on what American food is, destroying the misconception that our main foods are only hamburgers, hotdogs and pizza. 
アメリカ南部で育った事により、愛情でいっぱいの美味しい料理が人との繋がりを強くし、コミュニティーの繋がりをも強くするという事に気づく事が出来ました。心、体そして魂までも満たす事がアメリカ南部のおもてなしなのです。そして、アメリカ料理=ハンバーグ・ホットドッグ・ピザという概念を崩し、皆さんに本当のアメリカ料理を教えたいと考えています。
2.  Japan has a growing consumer interest and demand for quality international food, with a love of American food in particular. However, it is important to cook and teach food that is quality, and has an authentic American taste but is compatible with the Japanese palate and in a size that is appropriate for the Japanese.
日本では、消費者による外国の食への興味や需要が高まっています。特にアメリカンフードへの関心は高まる一方です。本場アメリカの品質の料理を作り・教える事が重要であり、また日本人の口に合い、そして適した量を提供する事も重要だと考えています。
3.  Not everyone does well learning English in a traditional classroom. Therefore we at Taste The Love would like to continue building customers skills through hobby English. Students will be able to learn English through cooking, music and relationships. Through Gospel Cooking Classes, We have seen student's English ability improved more in 3 years than we could have imagine. As one student stated "I just simple wanted to communicate with the teacher more and learn more about the food and music, so I studied more." That regular student went from barely being able to formulate a sentence to translating for the teacher and all within 2 years. 
誰もが伝統的で一般的な教室だけで英語を学ぶとは限りません。そこで私達Taste The Love は、趣味(料理)を通じて、お客様の英会話スキルを向上させていきたいと思います。生徒達は、料理、音楽そして人間関係を通じて英語を学ぶようになり、ゴスペル料理教室を通して、生徒の英語力は、3年間で私達の想像していたレベル以上に向上していました。一人の学生が述べました、「私は単純に講師達とよりよいコミュニケーションしたり、食べ物や音楽についてもっと多くを学びたいと思い勉強しました。」生徒のほとんどは、なんとか英語の文章を作成することができるレベルから初めて、その後2年以内に講師や他の生徒たちへクラスの内容を翻訳できるレベルに達しました。
What the financial goal is
財務的目標額

We are aiming to raise $250,000 (¥27,000,000). The money will be used for:
-Initial rental space cost
-Reform/renovation and furnishing start-up cost
-Initial running costs & staff training 
-Change of Visa status to Business Investor Visas 
私達は25万ドル(2700万円)を調達することを目指しています。それらのお金の使用事項
-初期段階のレンタルスペース コスト
-家具、内装のリフォーム/改築 コスト
-初期運営経費 &スタッフのトレーニング費用
-ビジネス投資家ビザへの変更費用
What We Have
私達の資質
 Experience
We have been teaching gospel cooking classes within the Kanto and Kansai area for four years.  We teach on average 6 classes of 8 students per class a month. Each class starts from ¥5,400
Food shows: American Fair, Aeon Koshigaya Laketown; New Orleans Bistro, Osaka; 
Cooking: American Festival--We coordinated, trained and managed 10 boothes over a period of 4 days. 24,000 people were serviced with an averaged of 7,500~people/day. This festival will be hosted annually.
経験
私達は4年間関東·関西エリアでゴスペル料理教室を教えています。私達は生徒8人の1クラスを月平均6クラス教えています。各クラスへの参加料金はそれぞれ5400円からです。フードショー:アメリカフェア、イオン越谷レイクタウン。ニューオーリンズビストロ、大阪。クッキング:アメリカン·フェスティバル - 私たちは、調整や訓練をしながら4日間にわたって10ブースを管理しました。 4日間で24,000人/平均で約 1日に7,500人へサービスを提供しました。このお祭りは、毎年開催されています。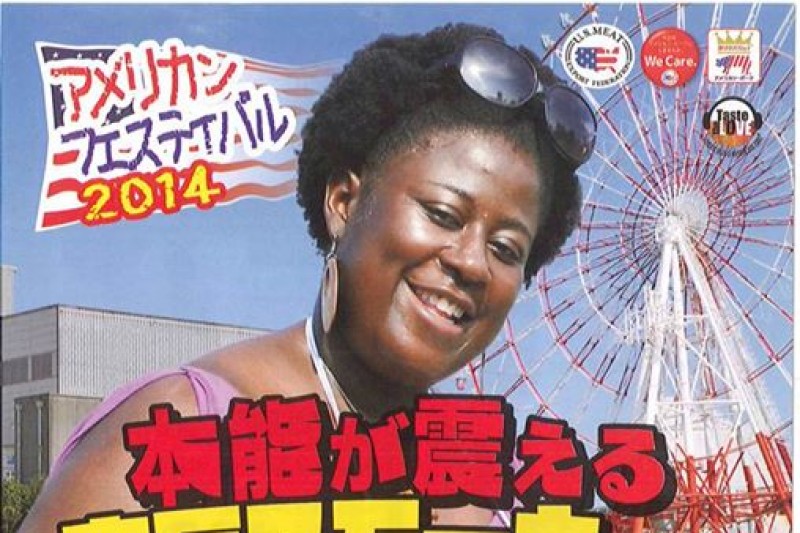 Catering: We have catered events as small as10 people to as large as 300 people at ¥3,000/person (number of jobs depends on the season)
ケータリング:料金一人あたり3000円で 大きいイベントで約300人、小さなイベントで約10人の配膳サービスを行っています。( イベント数は、季節によって異なります)
In 2013 we were the first American Chefs to be featured chefs at the US Ambassador's 4th of July event  along side Nobu, Prince Hotels Shinagawa and Karuizawa and Okura Hotel.
2013年、米国大使主催の独立記念日イベントで私達は最初のアメリカの特徴シェフとしてインターナショナルJapanese レストランNobu、プリンスホテル品川、軽井沢 そしてホテルオークラに紹介されました。
2.  Exposure:  
公表
     A.  Media: Magazine (Lightning/ Croissant/Men's Cooking, Trinity), Newspapers (City Living), Television (News Every on Nihon TV, 50 Voice on NHK, Nihon, Fuji TV) and Radio (Talk Show on The Mamico & Kong Show, Interview on The Kong Show)
メディア:雑誌(ライトニング/クロワッサン/メンズクッキング、トリニティ)、新聞(シティリビング)、テレビ(News Every- 日本テレビ、あなたが主役 50ボイス- NHK, フジテレビ等) ラジオ(The Kong Show - インタビュー、The Mamico & Kong Show - インタビュー)
Risks/ Challenges
リスク/チャレンジ
There are lots of risks in opening a restaurant. The cost is high, especially in Tokyo. The economy is unstable, and let's be honest, 30% of restaurants in general close within the first year, but We at Taste The Love feel that now is the time  to share our love of the American South with Japan. Tokyo is the most visited city in Japan and it has the most concentrated, diverse set of hungry people in the country from all over the world All are looking for great food and many would love how to cook it in there homes.  BBQ Ribs, Jambalaya, Macaroni and Cheese, Mash Potatoes, Cheesecake or Pecan Pie can all be eaten and learned at the Soul Food House and done easily at home. 
レストランを開くにおけるリスクがたくさんあります。まずはコストです、特に東京ではコストは非常に高いです。経済的に不安定であり、一般的にはオープン後1年以内に30%近いのレストランが閉店します。
それでも私達 Taste The Love は今こそ日本とアメリカ南部出身の私たちの愛を共有する時だと感じています。東京は日本で最も来訪客が訪れる都市であり、世界中の多様な食通が素晴らしい料理を探して東京を訪れます。多くの人々はそれらの素晴らしい料理の調理方法を自分の故郷に持ち帰りたいと考えています。バーベキューリブ、ジャンバラヤ、マカロニ & チーズ、マッシュポテト、チーズケーキやピーカンパイ等はすべてThe Soul Food House で試食は勿論、調理方を学び自宅で簡単に料理できます。
After writing this proposal hundreds of times and all the number crunching, we've come up with this conclusion: the food needs to be great, the place needs to be authentic, and the key ingredient needs to be Love.
この提案を数百回書いた後、私達はこの結論を至りました。料理は美味しく、作る場所は本格的、重要な要素は愛情である。
+ Read More