Second Chances Fund
$1,380
of $2,000 goal
Raised by
20
people in 40 months
Slugger City Bully Buddies Second Chances Fund is designed to help pit bull type dogs from shelters and local rescue groups who need medical or behavioral care above and beyond what those organizations can cover financially. We have used this fund to help cover heartworm treatments, behavioral evaluations and behavior modification with certified professional force free trainers, and more.
With each dog we add to the Second Chances Fund we will update the total amount needed for fundraising.  Please realize that on gofundme.com this means there is a running total for money raised for all dogs we have assisted thus far!
Dogs Currently in Need of Financial Assistance:
Spiderman:
Spiderman is an ~7 yr old pit bull who was "surrendered" to Louisville Metro Animal Services as a stray by his supsected owner.  He has suffered from chronic neglect and as a result has numerous skin issues including open pressure sores, cracked ear margins, blindness, chronic untreated dry eye and heartworm disease.  Slugger City Bully Buddies has stepped up to help raise funds for his medical care while Derby City Dog Rescue has sponsored his foster care and pulled him under the wing of their amazing rescue group.  Spiderman's estimated cost of care at this time is $600-700 for his baseline medical work-up prior to Heartworm tx (he already has a audible heart murmur), specialized eye care and follow up, skin care, and orthopedic evaluation for his slipped hocks.
Munchkin: Presented to a local emergency clinic by her owner after 48 hrs in labor.  They could not afford the cost of a c-section so Slugger City Bully Buddies stepped up and covered the cost of medical care.  Derby City Dog Rescue assumed ownership when the owners signed her over for veterinary care.  Munchkin is currently recovering from her ordeal with her new adoptive mom!  
Asher
:
Asher was just 9 months old when he was surrendered to Daviess County Animal Shelter by his owners. It was a heartbreaking decision to surrender him but he had begun resource guarding and they knew their home life and work schedules could not provide enough time to work with a trainer on these issues. Asher was on death row with a behavioral problem that could be modified through appropriate positive reinforcement training. It took a combined effort to save Asher from euthanasia but with the help of Bullie Nation Rescue (who committed to pulling Asher from the shelter), force free professional trainer Amber Jackson, and Slugger City Bully Buddies (paying for his training needs) we were able to rescue him. Asher is currently in board and train with his foster mom who is working on positive reinforcement training and will be focusing on modifying his resource guarding behavior so that he will be ready for adoption into a loving home.
Princess
: Princess was found running on a busy 4 lane road in Louisville over the summer. Her Good Samaritan took her home, exhausted all efforts trying to find her owner. When no owner was found, he had her vetted (vaccines, spay, microchip etc). Princess is an extremely sweet girl but she's had limited socialization and needs some work on her reaction to other dogs, walking loosely on leash, etc so that she can transition into a permanent home more readily. We would like to help Princess improve her skills through some private lessons with local certified trainer Leslie Marlin, CPDT-KA, KPA-CTP while in her foster home and if needed during her transition when adopted.
Examples of Dogs the Second Chance Fund has helped: Angello
: Angello is a beautiful 1-2 year old blue and white pit bull who ended up at Louisville Metro Animal Services as an unclaimed stray. When Angello tested positive for heartworm disease he was placed on the euthanasia list. Through our joint efforts with Louisville Metro Animal Services we were able to secure a LMAS approved foster home and Slugger City Bully Buddies then covered the cost of his heartworm treatment. Angello has since been adopted by a wonderful couple!
(Pictures Posted Below)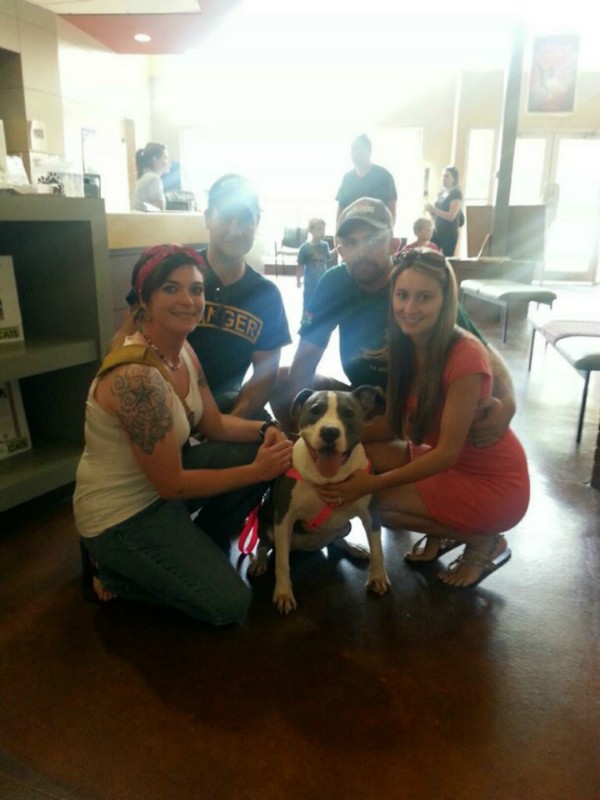 Angello
with his wonderful foster parents and new adoptive parents!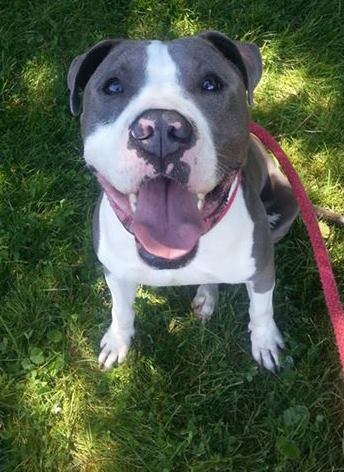 Angello
during his heartworm treatment.
Shea and Tyrion
: Shea and Tyrion were found on the side of the road by Slugger City Bully Buddies fans. Their Good Samaritans were horrified by their condition and contacted us for help. Despite the fact that Slugger City Bully Buddies is not equipped as a rescue organization we took the initial step to secure these two angels and provide initial vetting and medical care. Tyrion was emaciated, covered from head to toe in bite wounds with severe swelling and deep tissue abscess around the right side of the face. He was also heartworm positive. Shea was thin, with healing bite wounds and needed to be spayed. Slugger City Bully Buddies called on our friends at Derby City Dog Rescue for help and through a joint effort donation drive we were able to provide all medical care needed including heartworm treatment for Tyrion. Tyrion is now in his forever home and Shea is happy and health in her foster home!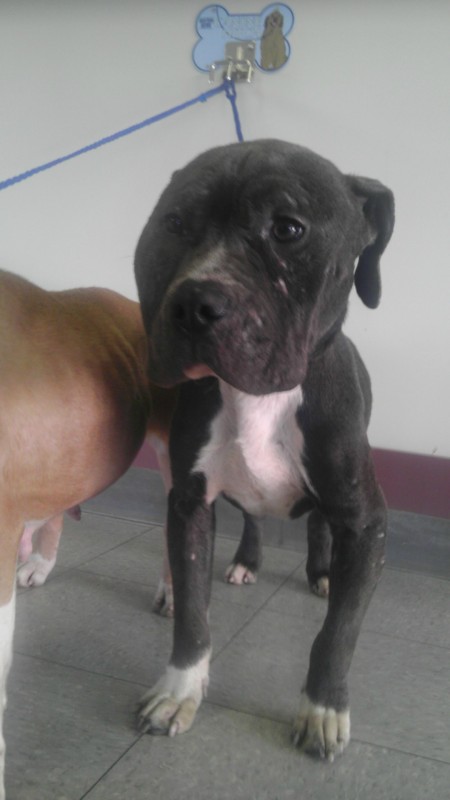 Tyrion
just after he was found.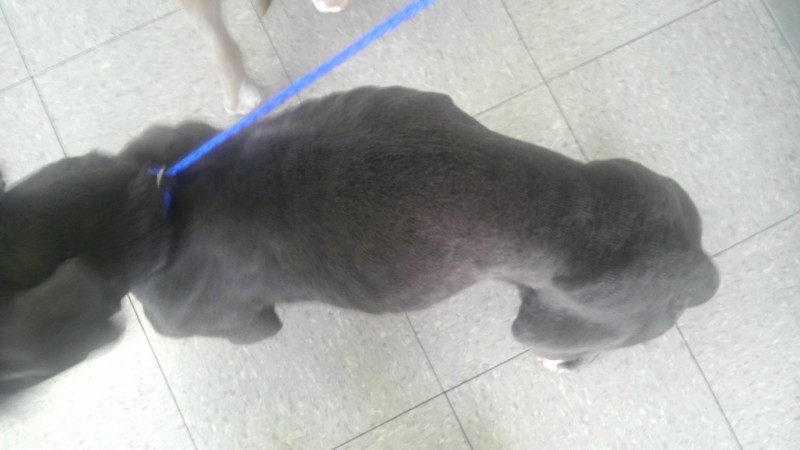 Tyrion
just afer he was found.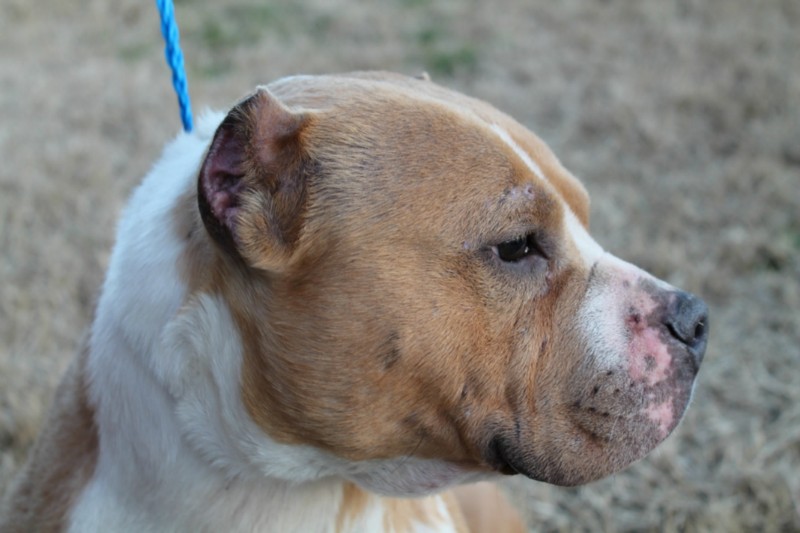 Shea
just after she was found.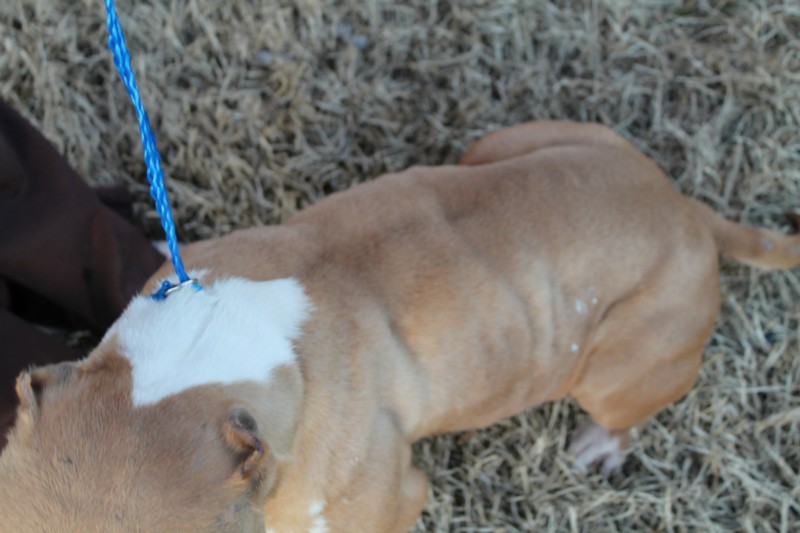 Shea
just after she was found.
Tyrion
in his adoptive home.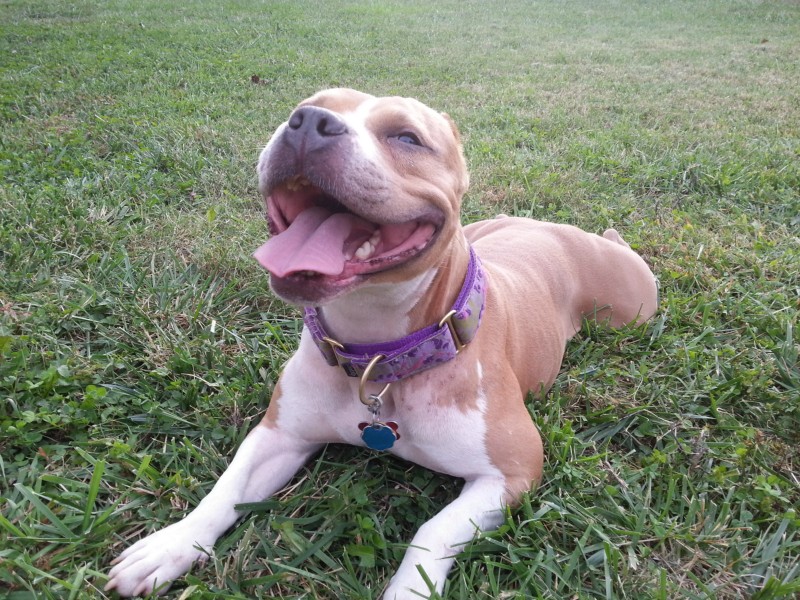 Shea
in her foster home with an SCBB board member. She is Available for adoption through Derby City Dog Rescue.
+ Read More
Be the first to leave a comment on this campaign.