Room to Grow 12
$4,125
of $14,000 goal
Raised by
41
people in 51 months
When I was a teenager, God laid it upon my heart that I would be the father of
12 children
and that it would come about through adoption.  To date, we have a total of 
8 children (2 biological , 4 adopted & 2 foster
). 
I know, for most people, the idea of having more than 1 or 2 children sounds crazy enough but 12 is totally insane!  For us, it's very different though.  It's something I've known would happen long before I had even met my wife, Angel, and something we have found to be extremely rewarding.  Anyone who knows our family can tell you, our family is one of great love and affection and, all-in-all, our kids are some of the most well behaved and well mannered children you'd ever meet.  We are so proud of each of them and can't wait for the day when we've reached our ultimate goal of 12!  In order for this to happen, however, we need some
Room to Grow
! 
For the average American family, a 5 bedroom/3 bathroom home would be considered quite large. When we purchased it in 2009, it was for us as well.  Of course, at the time, we only had 3 children (our 2 biological daughters, Madeline and Ella & our 1 adopted daughter, Sage). 
Since we knew we would eventually need more room, we had a roughin for an additional bathroom installed in the basement so that we could eventually add an extra bathroom and 2 additional bedrooms (giving us a 7 bedroom/4 bathroom home) which could accomodate the 12 children that God had promised.
In the fall/winter of 2011, Darius, Cierra and Taylor came to live with, reuniting them into the same household for the first time in almost 4 years!  Just before Christmas of 2013, their adoptions became final.
Then, just before Christmas of 2014, our current foster son and foster daughter came to live with us as well.  After 9 months, they returned home to their birthmother but then returned to us in May of 2016. So, at the present time, we have a total of 8 children (3 boys and 5 girls). 
That's what brings me here today.  To adequately, and comfortably, house our next 4 additions, we really need to finish off our basement. To accomplish this, we originally set a goal of $25,000 (the price quote given to us in 3 different estimates) but, because of the extreme generosity of several fellow foster & adoptive families, offering to perform the labor aspects of the project for free, we now only need a total amount of 
$15,000
 to make this happen! I know asking for such an amount may be a long shot but, after spending countless hours pondering and praying about it greatly, we felt lead to at least try. In doing so, we have nothing to lose and everything to gain. 
Even  if we can't reach our goal, we might at least gain the prayer support of countless others we may never know this side of Heaven.  That's worth more than all the money in the world!  And, maybe, our story might encourage others to adopt, as well.
Every child deserves a loving family to call their own.  That is the ultimate goal of this GoFundMe campaign.  Please, help us bring 4 more children out of foster care and into our family.  Most children over the age of 5 years old tend to linger in the foster care system for years, often times separated from their siblings.  Far to often, many of these children will age out of foster care, never to find the loving forever family they so desparately wanted and needed. 
I am extremely hopeful as to what this campaign will do and know wholeheartedly that it is achievable.  I see families that raise $25,000 - $50,000 (or more) on a regular basis, just to adopt 1 child.  We are asking just $15,000 to get 4! Most importantly, I know what the Bible says: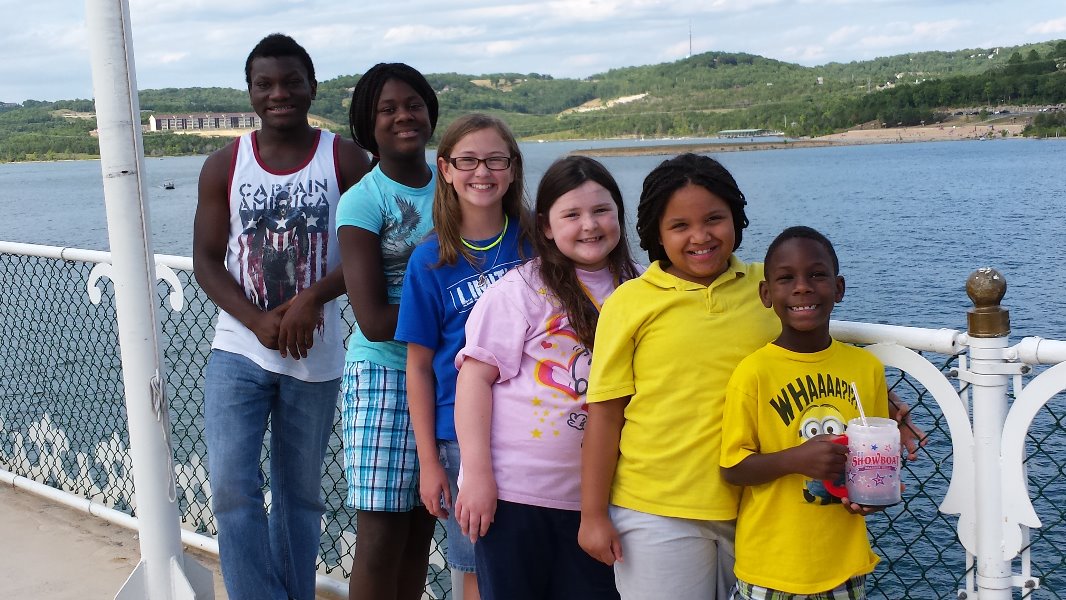 Happy is the man that hath his quiver full of them... (Psalm 127:5)Ask, and it shall be given you... (Matthew 7:8)Give, and it shall be given unto you; good measure, pressed down, and shaken together, and running over, shall men give into your bosom. For with the same measure that ye mete withal it shall be measured to you again. (Luke 6:38)And I say unto you, Ask, and it shall be given you...(Luke 11:9)If ye abide in me, and my words abide in you, ye shall ask what ye will, and it shall be done unto you. (John 15:7)Ye have not chosen me, but I have chosen you, and ordained you, that ye should go and bring forth fruit, and that your fruit should remain: that whatsoever ye shall ask of the Father in my name, He may give it you. (John 15:16)Verily, verily, I say unto you, Whatsoever ye shall ask the Father in my name, he will give it you. (John 16:23)
Having my quiver full of children is the most rewarding thing God ever placed in my heart and my home.  It truly does make me happy in so many ways.  I don't view my children as biological or adopted.  I just view them as my children.  Words could never adequately express the extreme joy I receive from parenting my children, children that many in this world had discarded and forgotten.  I know most people can't even imagine parenting so many children, especially ones that they didn't conceive and came with baggage most of us couldn't even fathom, and that's okay.  We are all called for different purposes in life and ours is to parent the fatherless and the orphan. For others, maybe it's to help those who help others. Any amount of money, prayer &/or time you could extend to those who do, whether it be our family or another on a similar journey, would be greatly appreciated.  God will honor your gift and bless you accordingly.  Thank you for your time and consideration!  In Jesus' name, may God richly bless you and your family and ours!
Kevin
P.S.  Whether you are able to give or not, please, share our link on your Facebook page &/or Twitter account.
GoFundMe.com/RoomToGrow12
+ Read More
Be the first to leave a comment on this campaign.