Save Firewater110 For Live Music!
$575
of $65k goal
Campaign Ended.
Local Rock Hill bands need a place to call home--not another pizza joint. Let's make it happen!

Tattermask, Inc. proposes to take over the recently closed Firewater 110 club/venue and continue a 30-year tradition of this location being a live music venue, re-opening as "Rock Thrill Music Hall" to feature live, original music on Friday and Saturday nights. All other offers for taking over the lease of the building include changing the format to something other than a venue for live music. Rumor has it that other buyers want to turn our beloved venue into a pizza place -- of which there are hundreds in the area. This music venue, however, is the only lasting one of its kind in Rock Hill, and one of only a few anywhere between Charlotte and Columbia for the hundreds of talented, original rock bands to showcase their music. Closing this location in favor of a pizza joint may generate more revenue for the owners, but its closing would be a detriment to the local Carolinas music scene, and the Rock Hill music scene in particular.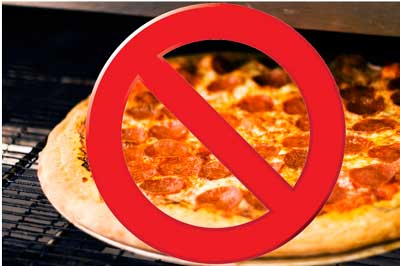 This venue would basically be run FOR bands, BY bands. Nobody would be reaping monetary profits off the place or even expecting a salary; we would reinvest profits to buy national talent to entertain our members and afford our member bands the opportunity to open for those national acts. Once we're off the ground with the talent-buying and become a real destination for live music, we will reinvest profits into upgrades for the facility--better PA & lighting, paving the parking lot, refinishing the floor, and improving the looks of the place according to the recommendations of our members and bands.

With your cooperation through membership in this campaign, input about what bands you'd like to see, and regular attendance of the events we plan together, we can make this former so-called "dive bar" into a destination for good music that will make people FLOCK to Rock Thrill to see OUR BANDS. This is an all-or-nothing campaign, so if we don't make our goal in 7 days (because we need to make an offer on the business SOONER rather than LATER), then it's bye-bye music, hello pepperoni and heart-disease cheese...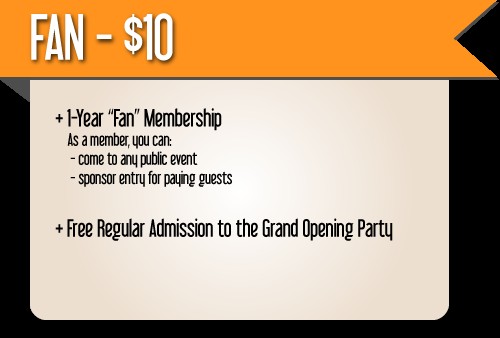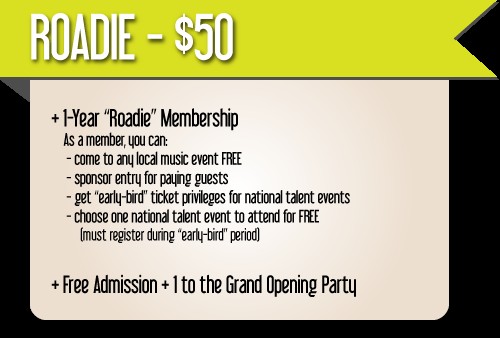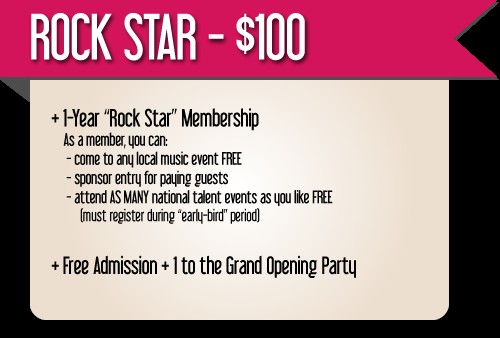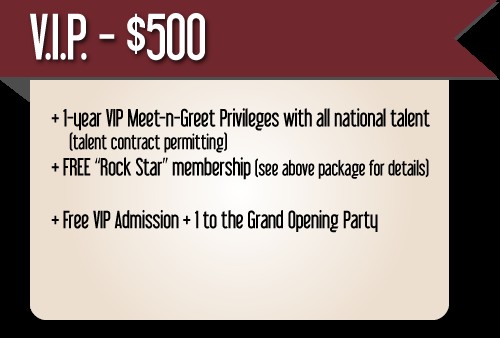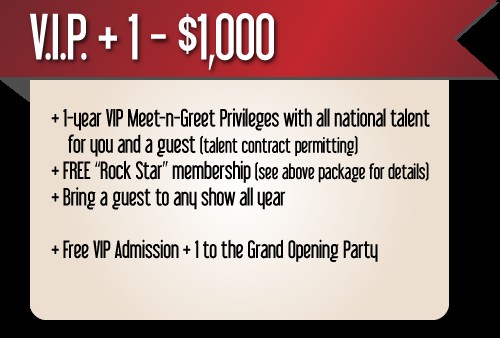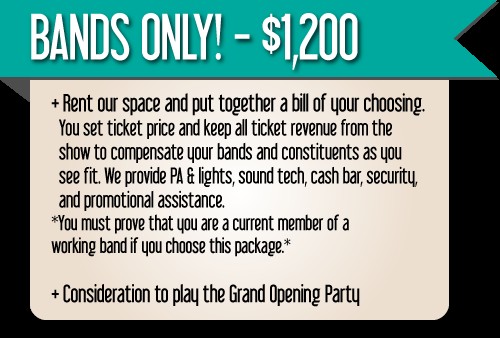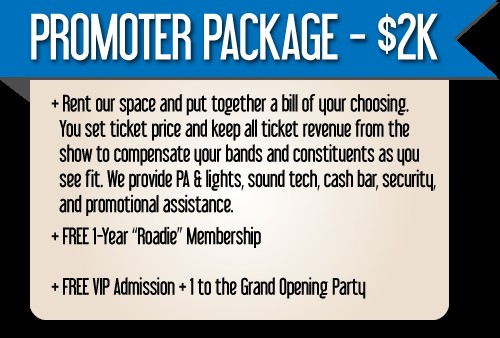 Some will say that keeping this place a music venue will just be a venture doomed to failure every time. Here is what makes this time different:
1.) THE FORMAT.
We want to focus on the fact that we're not a BAR that has some crappy bands play--we're a MUSIC VENUE for great bands that serves beverages for the comfort and pleasure of our members and guests while they enjoy great live music of a variety of genres. We're only planning to open 2-3 days per week (mostly Fridays & Saturdays) to start so we can concentrate on promoting those shows very well, and we'll grow out from there. Members and their guests can expect consistent entertainment from week to week. We'll have a set Saturday of the month for a different genre (i.e. 1st Saturday = Rock, 2nd Saturday = Bluegrass/Americana, 3rd Saturday = Tribute Band, Etc.). We'd rather do a couple nights a week really well rather than try to book and promote mediocre entertainment all week. We will be more discriminating in our booking process, choosing only headlining bands who've proven their work ethic for promoting shows in Rock Hill. We recognize that it's a different ballgame from promotion in Charlotte.
2.) THE EDUCATION FACTOR.
We will focus on educating new and up-and-coming bands on effective booking and promoting of their band and their shows so they'll build their audiences while they are booked as "support" bands for a larger headlining band. That way, those up-and-coming bands will grow into headliners in time and will have an effective "tool kit" for promoting shows around town and in other cities as well. We expect our headliner bands to share words of wisdom as well to make the bands we book a true COMMUNITY and not just a bucket of crabs.
3.) THE FAMILIARITY FACTOR.
Tattermask, the band proposing to do all the primary legwork in this endeavor, is a Rock Hill-based band. We played our first show as a band at The Money, and have drawn consistent crowds in town ever since. On top of that, Amanda grew up in Rock Hill and went to both colleges in town, having worked at one of them as well. She has volunteered with the
Come-See-Me
and
Christmasville
festivals, as well as other civic and arts organizations, and has a variety of friends and connections with whom this venue would need to collaborate in order for the venue to prosper and to highlight the
City of Rock Hill
in a positive way.
4.) THE "COLLEGE TOWN" FACTOR.
Rock Hill leaders have expressed that they would LOVE for Rock Hill to be a real college town, and what does every proper college town have? A vibrant local music scene--something that would suffer if this venue turned into a pizza restaurant. This venue is located right across from
Winthrop University
, and we will make every effort possible to collaborate with the City and the University (and
York Technical College
, too!) to make the collegiate folks aware that Rock Hill is FULL of great local music, and that they are welcome and encouraged to come experience a variety of local music at our establishment.
5.) NEW OFFERINGS.
Speaking of the college crowd, we want to point out that this venue will not focus on alcohol sales exclusively. We will operate as a coffeehouse as well, with flavored coffee drinks, Italian sodas, and gourmet teas for our underage and non-alcohol-drinking customers. We feel this offers us a better opportunity to serve the college population, as 2/3 to 3/4 of them are not of drinking age, as well as the many patrons who choose not to drink alcohol, regardless of age. This will also allow us to make bar revenue on all ages shows where alcohol is not served at all.
6.) HONESTY.
One thing that we are committed to doing is staying honest with the bands we book and the fans we serve. We want to create a model for operating this place where everyone's goals are in line and everyone's needs get met. We will be fully open and honest about why we do what we do, and we will keep every single thing we do above-board at all times. We know the "shady music club owner" stereotype, and we will combat that label being applied to us with every thread of our beings.

7.) OPEN DOOR POLICY.
We recognize that our regular customers as well as outsiders who have yet to visit the establishment will have a variety of advice for us, and we will welcome that advice if it's delivered respectfully. While all suggestions WILL be heard, we will not always be able to put them into play immediately, and some won't ever be possible for an establishment like ours. If we cannot take the advice for whatever reason, we will be honest about why we're unable to do it at that time so that the person offering the advice doesn't feel as if we're not listening. We will, because we want Rock Hill to accept us as a valuable asset to its city and its citizens.
Thank you for reading our GoFundMe campaign, and we hope to see you in the venue!
Amanda Caines, Josh Wright, Adam Blackmon, Harley Quinn, and Travis Dry of Tattermask
+ Read More
Be the first to leave a comment on this campaign.